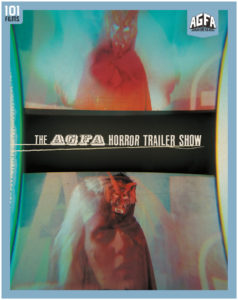 I've been keen for a good trailer complication since the series, Drive-In Delirium, from a rival label came to an end two years ago. Thankfully, one has just arrived as a result of the continuing partnership between 101 Films in the UK and AGFA (American Genre Film Archive). Originally released in 2020, perhaps to add some other madness to the height of COVID-19, The AGFA Horror Trailer Show arrived on Region B Blu-ray earlier this month and it met my expectations well, except maybe for the surprisingly short 79-minute runtime.
Some very appetising commercials serve as a prelude to the onslaught of coming attractions, which comprises not only the titles released by AGFA but rather a haywire showreel of movies centring on the "schlock" variety. I haven't seen any of them, except for Scalps, which is worse than it looks; but to pay it just one compliment, I dig a lot of the imagery. Old Dracula, however, did make my 'To-Watch List', which appears to be a very unapologetic campy response to Young Frankenstein with one groovy theme song.
Despite some of the trailers getting on my nerves, particularly the ones that insist on repeating the title 20 times, The AGFA Horror Trailer Show is not only a fun time but a well-put-together compilation by people whose enjoyment of movies transcends standards and quality. It's an embodiment of when exploitation cinema dominated small-town drive-in theatres, where concession stands flipped the bird to healthy diets. AGFA had me craving junk food more than when I first watched Super Size Me, not to mention bad movies.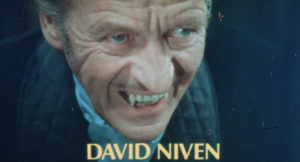 SPECIAL FEATURES
Commentary with the AGFA team.
Short: SAY GOODBYE TO YOUR BRAIN, a found footage horror experiment.
Reversible cover artwork
Bonus movie: THE AGFA HORROR TRAILER SHOW: VIDEORAGE, a full-length mixtape celebrating the wildest shot-on-video and direct-to-video trailers from AGFA's video dungeon.
With 77 minutes worth of extras, almost matching the feature presentation's run-time, the show goes on with "Videorage" which gives the bottom of the barrel a second scraping with some hilarious attempts at micro-budget filmmaking, such as a few efforts from Africa that more resemble infomercials than movies. Say Goodbye to Your Brain is a rapid-fire exercise in editing that'll take you to the edge of insanity and it's only 6 minutes long; or in simpler terms, snippets of trailers edited into one prolonged trailer with no rhyme or reason. 101 have included reversible art which is AGFA's design from the compilation's original release and light commentary from a trio of the company's employees warrants an instant re-watch.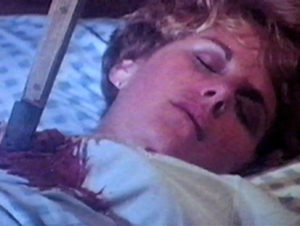 VIDEO AND AUDIO
"Scanned in 2K from a newly struck 35mm theatrical print" to quote 101's web listing, the main compilation looks great in HD with all the details and imperfections clearly visible, like an authentic drive-in experience, complete with a Dual Mono PCM soundtrack and English subtitles are included.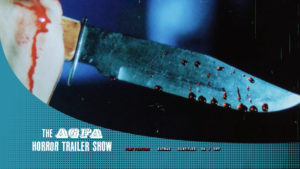 Many thanks to 101 Films for sending me a copy of The AGFA Horror Trailer Show, which is a cinematic 'Mix Tape' that'll distract you from your distractions; resulting in possibly a few fever dreams if you're unwell.
THE AGFA HORROR TRAILER SHOW
(2020, Produce: Joe Ziemba)
★★★★
direct blu-ray screen captures
You can follow cinematic randomness on Twitter and Facebook where you'll find all my cinematic exploits. Thank you for visiting!