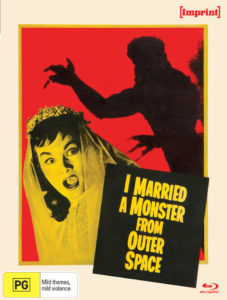 Originally released as a double feature with The Blob, the lesser known B-picture I Married a Monster from Outer Space is finally getting it's due with a premium release from Australia-based boutique label, Imprint Films, No. 3 in their first wave of titles that hit shelves last month on May 27th.  
Marge Farrell can't help but notice that her husband Bill isn't the same man she knew before they were married: he's cold and fails to express any sign of genuine affection towards her. What our heroine is yet to realise is that Bill has been abruptly taken over by an alien humanoid. As much as I was looking forward to this anticipated release, I wasn't expecting anything more than your standard 50s creature-feature; but it turned out to be a rather profound commentary on the conventions of marriage and sex. Bill's change in personality following his very physical take-over can be interpreted as the change that can occur for people when they either enter a legal union or commit to a long-term relationship with someone else. While some people adapt easily to the change, for others it can be a challenging and depressing as they can't do the things they would normally do. Without sounding sexist, this concept mainly to men within the context of not only the film, but the common perception of marriage during the time period. Sex is also factor in the film's plot, but to avoid entering spoiler territory, I'll just say that its importance a foundation of marriage is explored and questioned, which is quite unusual for a film produced during such a conservative era. Viewers don't see a lot of the alien invaders apart from a few superimposed shots over our actor's faces, but the creature design is somewhat grotesque despite appearing a little flimsy. Much of the monster's dialogue and motivations are expressed via their human shells, mainly Bill, whose performance by Tom Tyron carries a feeling of melancholy. Being from a race drive purely by instinct rather than feeling, Bill, or the "thing" inside Bill, evolves mentally and emotionally during his time with Marge, played Gloria Talbott who gives a very strong and often heart-felt performance.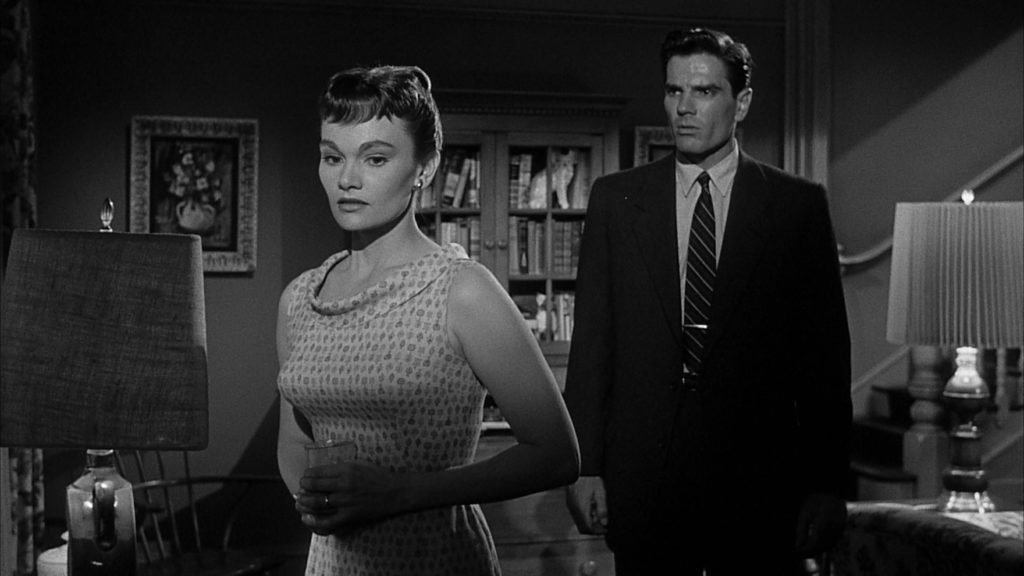 VIDEO AND AUDIO
Much like the alien invaders, I Married a Monster from Outer Space has been without a home for some time since its DVD release in 2004; existing in the void of public domain despite being a major studio release. Imprint Films have given Paramount's sci-fi classic its best possible release, considering what's available, in a 1080p presentation which offers a patchy, but overall decent picture that I'm sure will please fans of this late 50s gem. The 1.85:1 image is generally quite sharp, but far from clean, with many signs of dirt and scratches, evident of a standard HD scan of the film's negative. There's only one noticeable portion of significant damage or deterioration, which sits about half way through the film's runtime, between 39:20 and 40:30. Sound is in LPCM 2.0 Dual Mono, which comes through in decent volume and quality with optional English subtitles.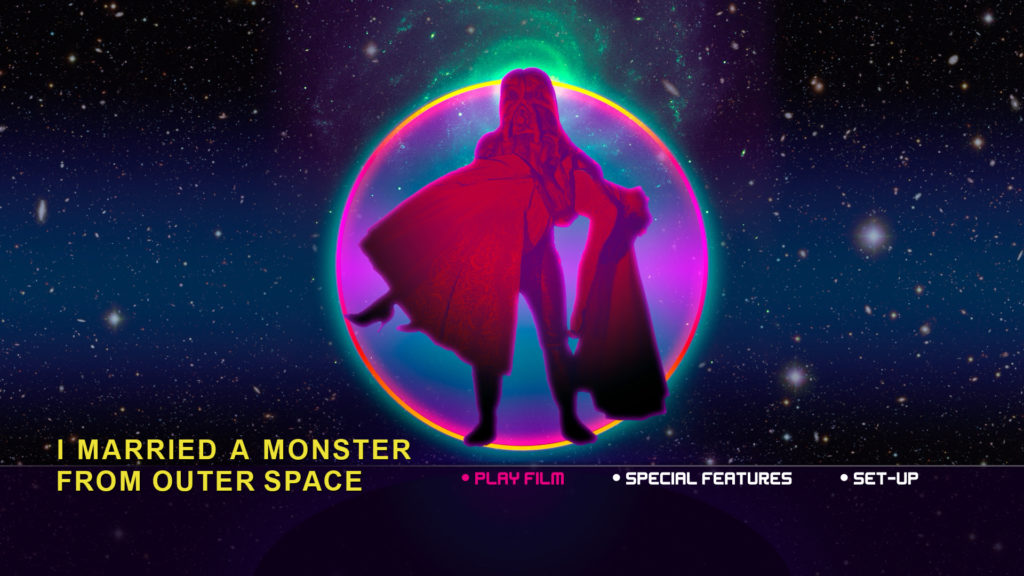 SPECIAL FEATURES
NEW Audio commentary by film critics Barry Forshaw & Kim Newman
Theatrical Trailer
Limited Edition slipcase on the first 1000 copies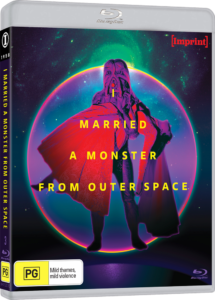 With the film only coming in at 77 minutes, Barry Forshaw and Kim Newman's very loose commentary is all the more enticing for a re-watch. The duo humorously ponders over the film's title, then indulge in a light non-critical discussion about the film itself, which they both greatly admire. Cover design makes up for the lack of bonus material with an image from the theatrical poster depicted on the slipcase, while something far more unique has been created for the standard artwork on the inside cover through promotional shot situated amid a gorgeous array of pink, purple, green and blue. Interestingly, the spherical object behind our titular "monster" on the aforementioned design, resembles that of an embryo, tying into the film's plot and theme of reproduction. I think it's easily among the best physical media artwork currently on the market.
I Married a Monster from Outer Space is a hidden gem among the countless alien-centric movies that were released during the 50s and 60s. The film seems to be getting more credit than it initially received for being showcasing something sophisticated under the guise of a common genre outing. I hope this sci-fi classic wins some new fans, infact I'm sure it will thanks to this exceptional Blu-ray release.
I MARRIED A MONSTER FROM OUTER SPACE    
(1958, director: Gene Flower Jr.)
★★★★
Head over to the Imprint Films Facebook page for the latest releases, giveaways, great deals and more!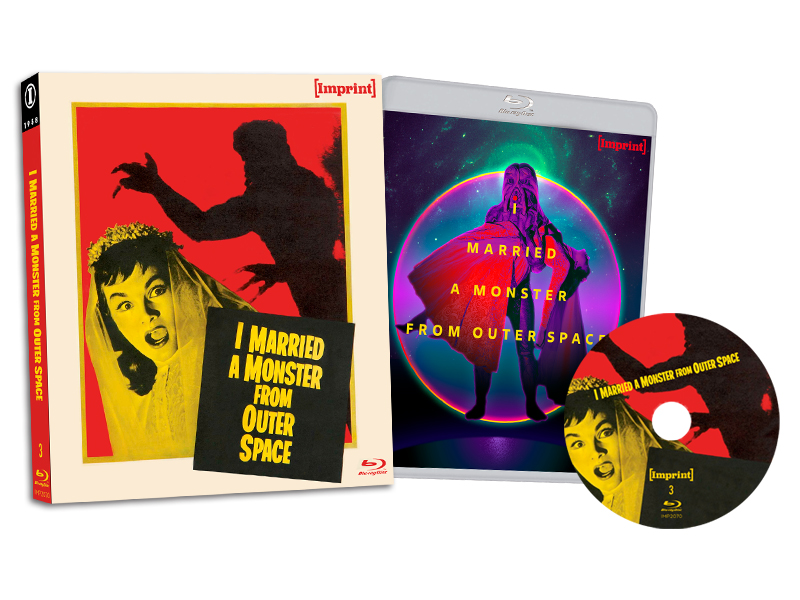 direct blu-ray screen captures
You can follow cinematic randomness on Twitter and Facebook where you'll find all my cinematic exploits. Thank you for visiting!