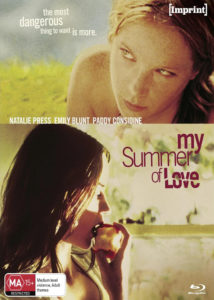 It's the dead of winter, but Imprint Films have chosen to warm our hearts and minds with the slice-of-life drama My Summer of Love; released last week on Blu-ray at the end of Pride Month. Spine number 229 for those keeping count.
Yearning to escape her working classic life, Mona (Natalie Press), finds a kindred spirit in Tamsin (Emily Blunt), a pampered but bored young woman. Both embark on a journey of discovery and passion as a means to escape their mundane lives in Yorkshire's radiant countryside.
There's a wonderful visual and physical language to My Summer of Love, which begins with a minimal dialogue between our characters, opting for a more observant style. Mona wanders the quiet roads, avoiding home where she lives with her brother, Phil, who has undergone a religious transformation after a stint in jail for a violent crime. Frustrated that Phil has closed their late mother's pub, which would have otherwise provided a steady income, Mona isn't buying her brother's new outlook. This perceived façade plays into the theme of dishonesty, which has been the determent to Mona's uneventful life, which Tamsin is able to enrich with stories of her own "plight" as a neglected free spirit with an uncanny ability to blur the lines between reality and fantasy.
Natalie Press and Emily Blunt both give very naturalistic performances with a degree of improvisation during certain scenes, allowing both actresses to add their own personal touch or layer to their respective characters. You might even begin to wonder if Tamsin is real as her initial introduction has an aura of a mystical figure, who enchants our tomboy lead. Nevertheless, she's a symbolic figure, whether it be of temptation or desire.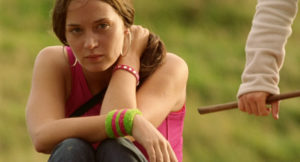 SPECIAL FEATURES
Audio Commentary by director Pawel Pawlikowski
Deleted Scenes
B-roll footage
Interviews with actors Paddy Considine, Natalie Press, Emily Blunt and director Pawel Pawlikowski
Theatrical Trailer
Special features for My Summer of Love come ported from previous DVD releases but are nonetheless informative and welcome additions to this disc. The commentary by director Pawel Pawlikowski is casual as he offers his firsthand reflections on his creative decisions, providing interesting trivia and food for thought. Deleted scenes run for almost 3.5 minutes, and simply show more incidental scenes of our two leading ladies hanging out together; B Roll footage goes behind the scenes of the cross-raising segment. Most enticing is a series of short interviews, recorded in 2004, with our three leads and director.  – by Hannah Lynch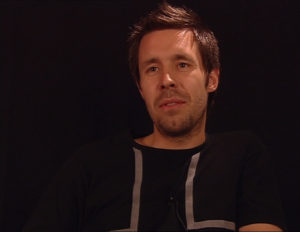 VIDEO AND AUDIO
Contrary to the 1080p presentation being sourced from a 4K scan, the 1.85:1 image appears very soft, although that may have been intentional on the filmmaker's part. Nevertheless, colours are warm and vibrant throughout while the featured DTS HD 5.1 Surround track envelopes viewers with the gentle sounds of the quiet English countryside. Optional LPCM 2.0 Stereo is available along with English language and HOH subtitles.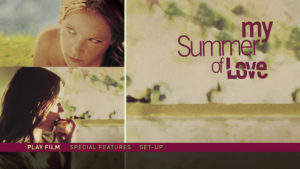 My Summer of Love may falsely advertise Yorkshire's weather, but it's a stunning film to soak in that taps into the inmost levels of human attraction which Imprint Films have given us yet another definitive release of.
MY SUMMER OF LOVE  
(2004, director: Pawel Pawlikowski)
★★★★
Head over to the Imprint Films Facebook page for the latest releases, giveaways, great deals and more!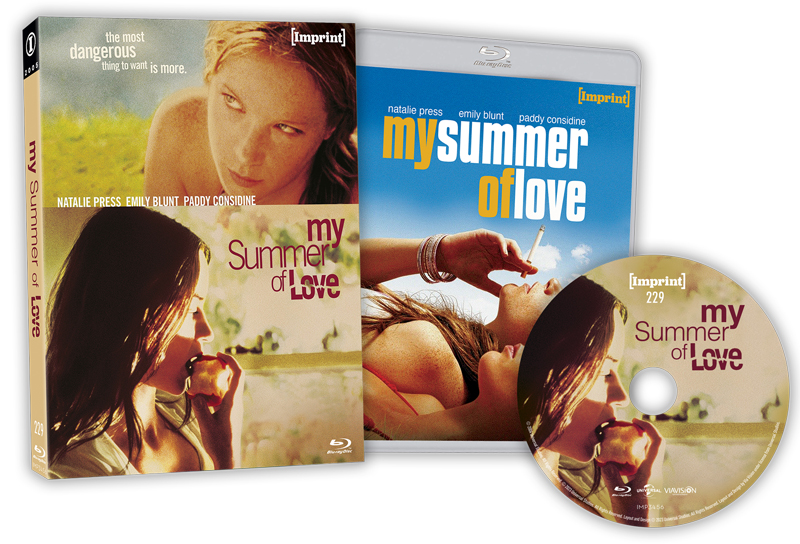 direct blu-ray screen captures
You can follow cinematic randomness on Twitter and Facebook where you'll find all my cinematic exploits. Thank you for visiting!