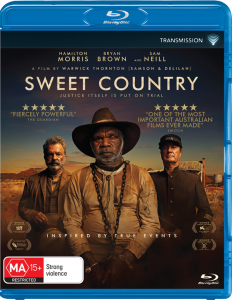 Injustice towards the indigenous populous of Australia has been well documented in cinema, with stunning titles such as The Chant of Jimmie Blacksmith, Rabbit Proof Fence and The Tracker just to name a few. Released earlier this year to widespread praise from critics and audiences, Warwick Thornton's Sweet Country is one such tale, but goes one step further. Set in the Northern Territory of the 1920s, an aboriginal farmhand shoots a white man in self-defence, leading to justice itself being put on trial, following a gruelling man-hunt across an unforgiving frontier.
I obviously can't attest to what conditions were like in this particular time period, but everything about Sweet Country feels so authentic, from the submissive language of our indigenous characters to detailed production design. What continuously strikes me about these type of films is the blind hatred and malice expressed by the white inhabitants, many of whom process an attitude of entitlement and contentment towards the land they live on. While an unfortunate by-product of colonialism, strong Christian values from compassionate farmer Fred Smith (Sam Neill) and evidence of a modernising continent via an intervening Judge, do provide some welcome contrast to the reprehensive culture. Hamilton Morriss' performance of the film's put upon indigenous lead Sam Kelly speaks volumes about his people's plight with hardly any dialogue. On the side of law enforcement is the tired and resentful Sergeant Fletcher played by convincingly by screen veteran Bryan Brown, who unpleasant disposition I think is symbolic of how continued racism will untimely be detrimental to modern-day Australia. Dylan River and Warwick Thornton's cinematography is spellbinding, capturing the harshness of outback life on an immense level, beautifully resonating the film's title.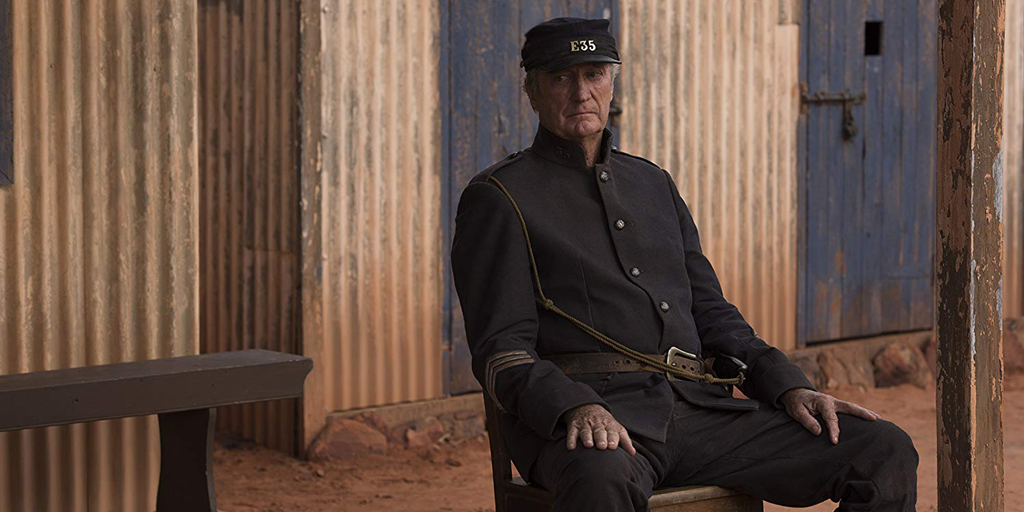 VIDEO AND AUDIO
I find that modern Australian films of this particular style lend themselves a lot to the clarity of high defection media, the outdoor settings especially. Sweet Country is no expected with deep colours on a rustic arid pallet that encapsulates the often hard living conditions. Presented in DTS-HD, audio is crisp and balanced with often true-to-life results, a testament to the film sound editing.
SPECIAL FEATURES
Behind the Scenes (2:25 mins)
Sam Neill & Bryan Brown (3:36 mins)
Warwick & Dylan Thornton (6:16 mins)
David Tranter – The True Story of 'Sweet Country' (2:40 mins)
Despite being noticeably short in length, four featurettes well reflect the personal experiences, influences and shooting behind the production. Sam Neill and Bryan Brown take playful jabs at each other in a candid interview as they talk about the film and working in the outback.
Sweet Country is a timely reminder to step back for a moment and look at where we are as a society. I like to think that Australia has embraced its indigenous culture for the most part, but there's still an undermining element to who and what we celebrate that needs to be treated more seriously.
Note: Sweet Country is also available on DVD through Universal Sony Pictures Home Entertainment.
SWEET COUNTRY
(2017, dir: Warwick Thronton)
★★★★
You can follow cinematic randomness on Twitter and Facebook where you'll find all my cinematic exploits. Thank you for visiting!