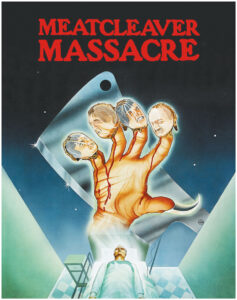 101 Films treated horror fans to a once-falsely-advertised obscurity late last month, right in time for Halloween, in the form of Meatcleaver Massacre, a title that rose from the bowels of the mid-1970s. Supposedly the feature is co-directed by Ed Wood, a myth yet to be busted.
When a college professor is left in a cationic state following the brutal slaying of his family by four of his students, he uses his vast knowledge of ancient rites and rituals to summon an evil being of unknown origin to exact revenge.
Christopher Lee introduces Meatcleaver Massacre, whether he was aware of that at the time is anyone's guess, but regardless, he tells a chilling and fascinating tale about the occult, which should have been what the movie was about, quite frankly. Nevertheless, the opening proves the perfect hook for curious viewers. It reminded me a lot of my first encounter with Lee who taught me about piranha fish and giant African spiders in the all-but-forgotten television series, Secret World. There was even an episode about Australia.
Meatcleaver Massacre is an LSD hangover with Charles Manson vibes, that stems from the film's early stages in the first half of the 1970s. Despite several plot reworkings over many years, the decade's fixation with the occult is still a major part of the film. Contrary to its absurdity, Meatcleaver Massacre is rather straightforward in terms of plot. We have your typical psychopath, who looks like a perfect fusion of David Bowie and Kevin Bacon with an inferiority complex, not to mention a streak of madness. Like Charles Manson, our lead manages to coax his pals into a night of murder and mayhem with disturbingly little effort, yet they forget their meat cleavers, which we never see.
You can chalk it down to peer pressure or just mindless boredom, but whatever the reason for the group's heinous acts, retribution comes swiftly. During the various death scenes, the film is at its most creative and gruesome, with late TV airings already in the minds of its creators. Strangely, large portions of Meatcleaver Massacre present almost as stock footage of occult activity, and if you're a fan of this sub-genre of horror, the overall result is a slightly hypnotic experience.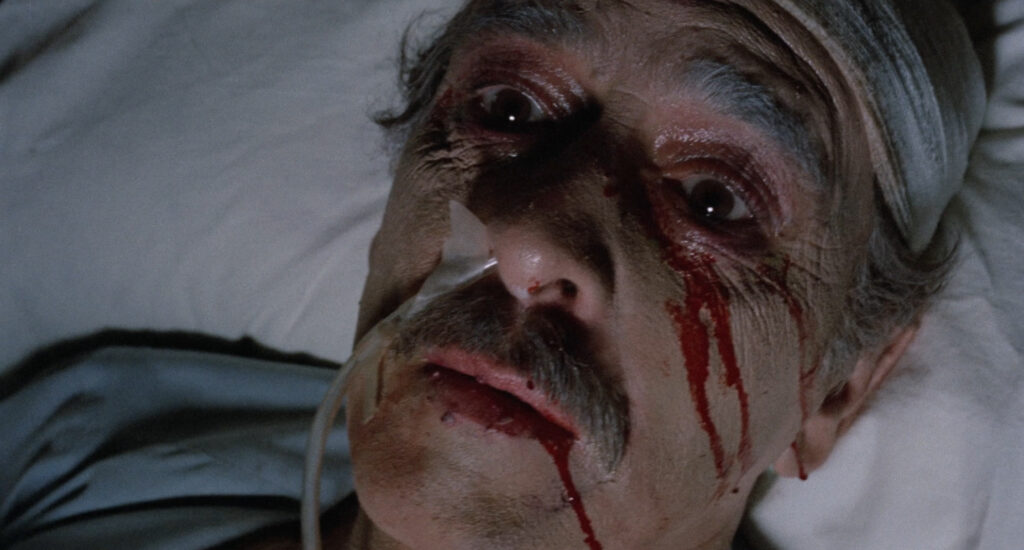 SPECIAL FEATURES
The Original Cut – THE HOLLYWOOD MEATCLEAVER MASSACRE (77 Minutes)
The Theatrical Cut – Featuring intro / outro with horror film star Christopher Lee (85 Minutes)
The Man. The Myth. The Legend. – Director / Writer Keith Burns on Meatcleaver Massacre
'The Murder Weapon' – An interview with actor Doug Senior
'Searching For Clues' – An interview with actor Paul Kelleher
Theatrical Trailer
Two Limited Edition Booklets: Axploitation in Blazing Color by Dylan Dean Staley and the original lost script "Professor Cantrell's Messiah" by Keith Burns.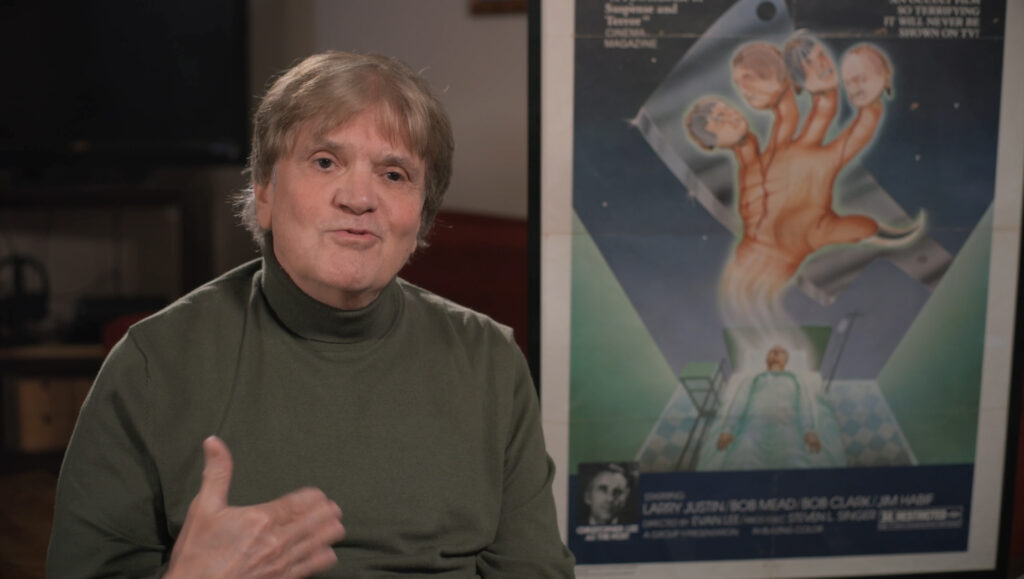 In addition to two cuts of this cult classic, 101 delivers three new interviews exclusive to this Blu-ray release. Despite most of his directed scenes being reshot, Keith Burns is in good spirits when reminiscing on his experience with Meatcleaver Massacre. The scriptwriter gives context to why his work didn't make the final cut, as well as whether Ed Wood helped out behind the scenes. Similarly, Doug Senior, who plays one of the four ill-fated college students looks back fondly at the troubled production and the fun he had being a part of the horror film—despite not being paid! Paul Kelleher, who has a supporting role as a detective, passionately reflects on his first major role in a film and shares some humorous anecdotes that could only occur on such a low-budget project. – by Hannah Lynch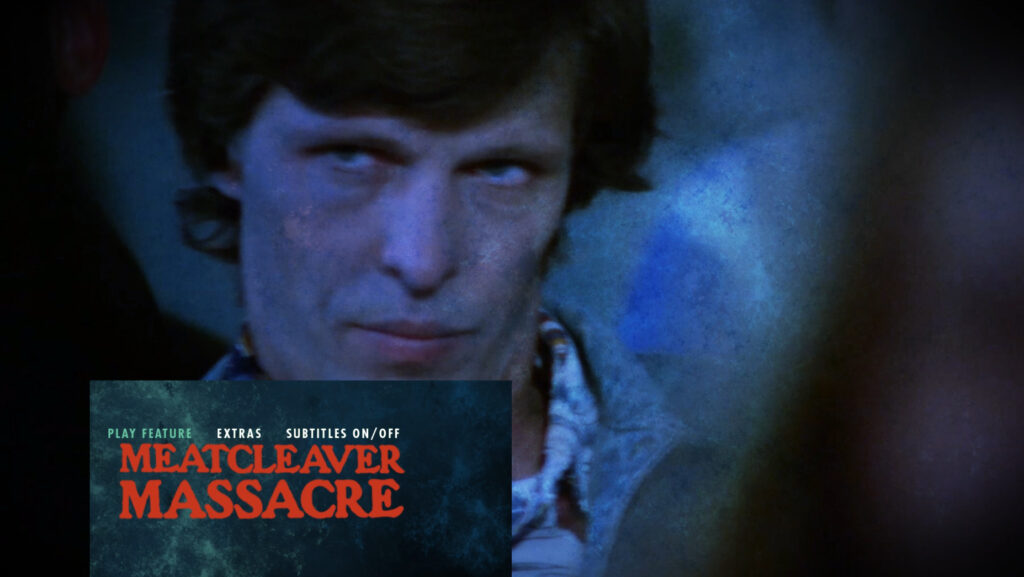 VIDEO AND AUDIO
I'm always impressed by how good these obscure cult titles look. Perhaps it's because the negatives and other source material have never really strayed far from home due to the film's limited distribution back in the day. 101's HD treatment presumably comes from a master used for U.S release from 2022, which appears to be the result of a very detailed scan, presented in the original aspect ratio of 1.85:1, while LPCM Stereo provides a loud and very clear soundtrack. English subtitles are included.
Meatcleaver Massacre is available to purchase online at 101 Films with FREE shipping for all UK orders and should you be purchasing from Australia, the price of this Limited Edition comes to $28 AUD
MEATCLEAVER MASSACRE
(1976, director: Evan Lee)
★★★★
direct blu-ray screen captures
You can follow cinematic randomness on Twitter and Facebook where you'll find all my cinematic exploits. Thank you for visiting!