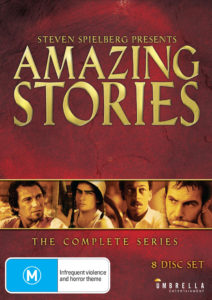 Ten years after directing the first 'Summer Blockbuster' Steven Spielberg was not only at the top of his game, he was a brand whose name was an unofficial seal of approval. Having started his career in television, Spielberg returned to the medium with the 45-episode anthology series, Amazing Stories, out now on DVD from Umbrella Entertainment.
With its name borrowed from the fist dedicated science-fiction magazine, Amazing Stories invites some of the biggest filmmakers of the time, including Martin Scorsese, Clint Eastwood, Robert Zemeckis, Joe Dante and Mick Garris (who wrote nine episodes) craft their own 25-minute story for TV audiences. Spielberg helms the first episode, titled 'Ghost Train', about an elderly train enthusiast, played by Roberts Blossom, who has a long-overdue date with destiny. Typical of the director's style during the 80s, it's family oriented with a supernatural element and is quite emotional at its core.
I began with one of the two 50-minute episodes, 'The Mission', in which the crew of a flying fortress over Germany are faced with a grave predicament as their ball-turret gunner becomes trapped following a fluke mid-air collision with an enemy fighter. I can't say any more, other than its arguably the best episode in the entire series and you'll never guess the outcome. The show's formula is very typical of anthology series of the past, but unlike the more popular Twilight Zone, the emphasis is more on entertaining rather than making a statement on the social or political climate of the time. Each story begins rather innocently, in most cases anyway, then an unforeseen event occurs which usually amounts to a conclusion of a somewhat ironic twist. This is especially the case with 'One for the Road', which follows four men suffering financially from the great depression as they try to kill a local homeless man for a life insurance policy; one of the darker-tone episodes. Clint Eastwood's 'Vanessa in the Garden', avoids a contemporary setting by taking viewers back to the 1800s where an artist, played by Harvey Keitel, finds a way to be with his deceased wife (Sondra Locke) beyond the grave. It's a rather poetic piece that one would not naturally expect from Eastwood, given the type of movies he's made and starred in.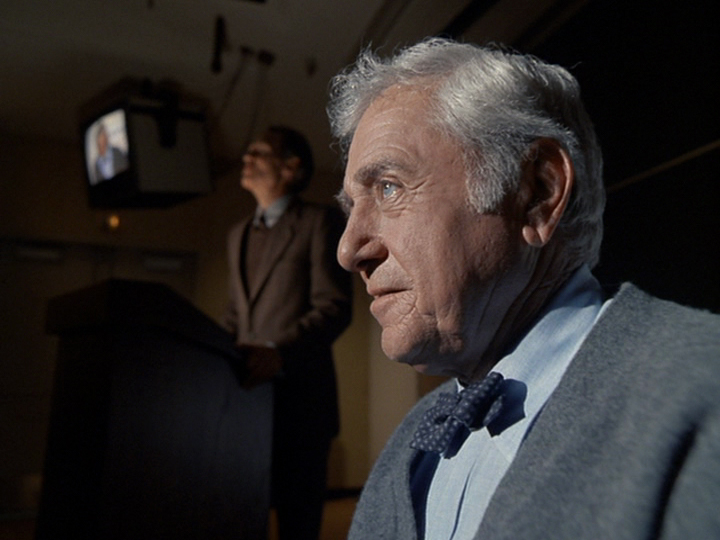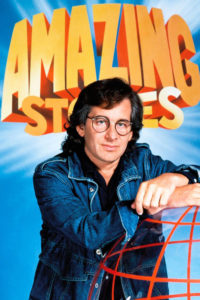 As an overall production, I think it's fair to say the standard is higher than most TV programs of the time, given the theatrical talents of Spielberg and his production executives, Kathleen Kennedy and Frank Marshall. There's a modest amount of special effects on display, but simple visual tricks and practical elements go a long way like in 'Go to the Head of the Class', which stars Christopher Lloyd as a tyrannical English teacher.
In terms of the actors and actresses who star throughout the series, there are far too many to name, but we're treated to the talents of a very diverse mix of players, some veteran performers and others, rising stars. I think part of the fun of watching the show of this nature is seeing who'll pop up.
VIDEO AND AUDIO
Sourced from a decent SD master, the only issue I have with the picture quality of Amazing Stories is that it's a little dark. Although, sometimes it does work aesthetically and the second season appears to have a little more contrast, but overall there's a noticeable tinted appearance to the 4:3 image. Up-scaling works in the DVD's favour, giving the picture a little more life than it otherwise would have during its original broadcast. Season One comes presented in Dolby 5.1, which is heard best during the show's opening sequence and subtitles are included. Season Two, however, has a very loud Dolby 2.0 track, but unfortunately, there are no subtitles.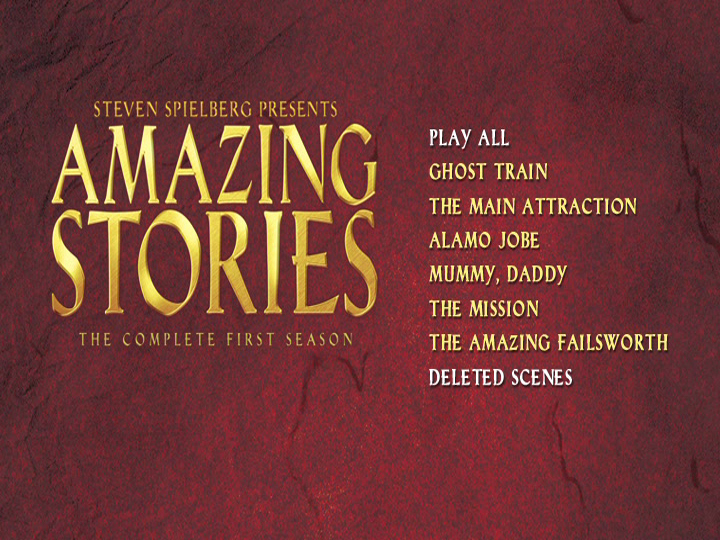 SPECIAL FEATURES
Deleted Scenes (Season One)
The Main Attraction, Guilt Trip, Remote Control Man, Vanessa in the Garden, One for the Road, Gather Ye Acorns, Boo!, Dorothy and Ben, Secret Cinema, The Doll, One for the Books and Grandpa's Ghost
Surprisingly there's quite the abundance of deleted scenes, 20 minutes to be exact, and each can be found on the disc containing their respective episode. While they're mostly snippets in comparison, they're a nice little bonus. The set itself is packaged nicely with consistent art design and each disc has a simple and easy to navigate menu screen.
Amazing Stories is a great series to binge, but if that's not your style, they're a great appetizer before watching a movie; like 'Mummy Daddy', which hilariously follows an actor with no time to change out of his 'Mummy' costume when his wife goes into labour. Not every episode works, but overall it's the show is very enjoyable and made in good spirits, perfect for family viewing.
AMAZING STORIES  
(1985-87, creator: Steven Spielberg)
★★★½
You can follow cinematic randomness on Twitter and Facebook where you'll find all my cinematic exploits. Thank you for visiting!