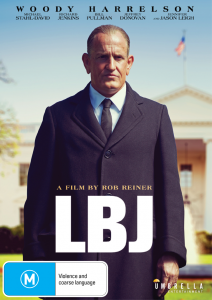 Since its premier at the 2016 New Orleans Film Festival, Rob Reiner's independent biography drama LBJ has floated around select cinemas across the globe, with a brief run in Australia from late March to early April 2018. Now available on DVD through distributor Umbrella Entertainment, this presidential feature focuses on a small but significant chapter in the political career of Lyndon B. Johnson.
Following the assassination of President John F. Kennedy, Johnson, having immediately risen to the presidency, fights to legitimise his place in office and to pass the Civil Right Acts set forth by his predecessor. Unlike most politically charged biopics, LBJ comes in at only 98 minutes, which is quite short by the usual standard and opts for a back and forth narrative; the death of JFK as the film's pivot point. Woody Harrelson stars as the 36th President and while his performance is strong and conveys deep sincerity, his unfiltered country jargon brings levity and some humorous moments. With a strong theme of social reform, Johnson's struggle to set America on a more righteous path while keeping his Southern constituents at bay, shows the divide between morality and personal loyalties that many leaders face in the world of party politics. Richard Russell (Richard Jenkins), a blatantly racist senator from Georgia and close friend to Johnson is the most prominent figure opposing the pending Civil Rights Act. Jennifer Jason Leigh turns in a decent performance Lady Bird Johnson, despite feeling somewhat unutilised and Jeffrey Donovan pulls of a rather convincing portrayal as John F. Kennedy.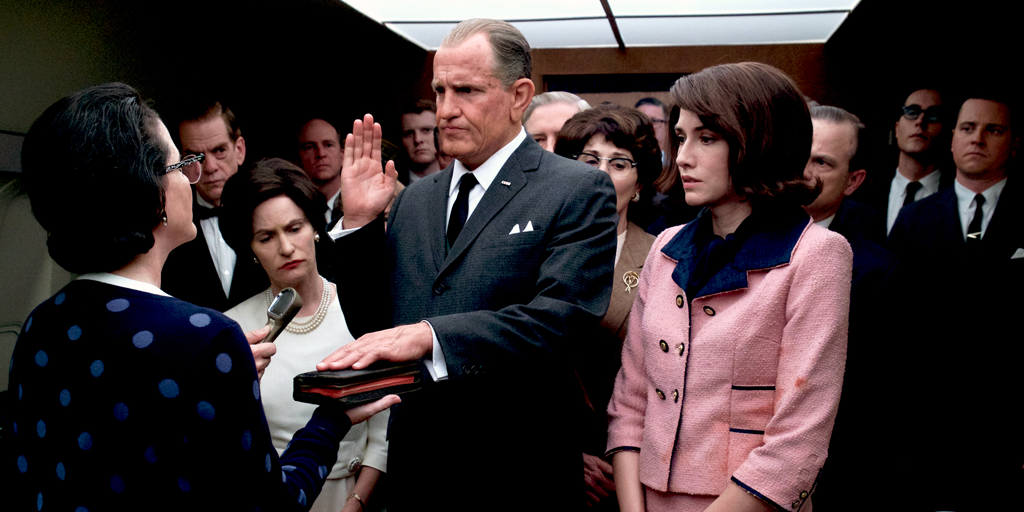 VIDEO AND AUDIO
For only a modest DVD release, LBJ displays an exceptionally vibrant transfer with a 5.1 Dolby soundtrack. However, the release is unfortunately bare bones in the way of bonus content.
Not to discount the relevant social message of equality, I think a film covering more of Johnson's time in the White House, especially during the escalating conflict in Vietnam, would have given audiences a boarder picture of the world leader. LBJ is a dignified portrait, presented with grace and class from veteran director Rob Reiner, who still proves to be an effective filmmaker.
LBJ
(2016, dir: Rob Reiner)
★★★½
You can follow cinematic randomness on Twitter and Facebook where you'll find all my cinematic exploits. Thank you for visiting!