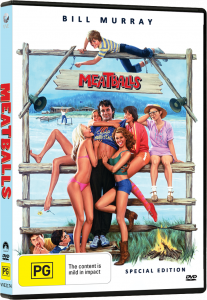 With three subsequent sequels, each presumably worse than the other, I feel those who haven't seen Meatballs have been lead to believe that it's nothing more than a smutty teen comedy. I was pleasantly surprised to discover that it's not the case at all, having just watched the first Bill Murray vehicle on DVD, out now from Via Vision Entertainment.
The film follows counsellors and campers, often one and the same, as they indulge in endless hijinks at the bargain basement summer camp, Camp North Star, which neighbours the more exclusive Camp Mohawk. Meatballs couldn't be looser in its depiction of what is a very common summer pastime for many American kids. The picture captures the awkwardness of adolescence, and that those lingering traits of childhood yet to be shaken off by young adulthood. I was genuinely confused at times by who were the campers and junior chancellors, but since the film has such collective energy, it's not an issue. Furthermore, the cast it not made up of all pretty faces; with a wide assortment of different looks, shapes and sizes, which is a realistic quality to this wise, wacky comedy. Co-writer Harold Ramis brings a small touch of the "slobs vs snobs" premise between the rival camps, that would later come to hilarious fruition in Caddyshack. There's a light overarching narrative confined to a small group of characters. Bill Murray as head counsellor, Tripper, helps to bring a lonely camper, Rudy, out of his shell as the two spend ample time together resulting in a few funny and heart-warming scenes. However, Tripper is also trying to peruse his romantic interest, Roxanne (Kate Lynch), much to her annoyance, but she quickly succumbs to Tripper's very playful and casual persona. Performances all feel very natural and off-the-cuff with all the pranks, tricks and relaxed dialogue. Murray, who I doubt read any of his actual lines, is completely unleashed, amounting to what I would comfortably call my favourite role from the comedy legend.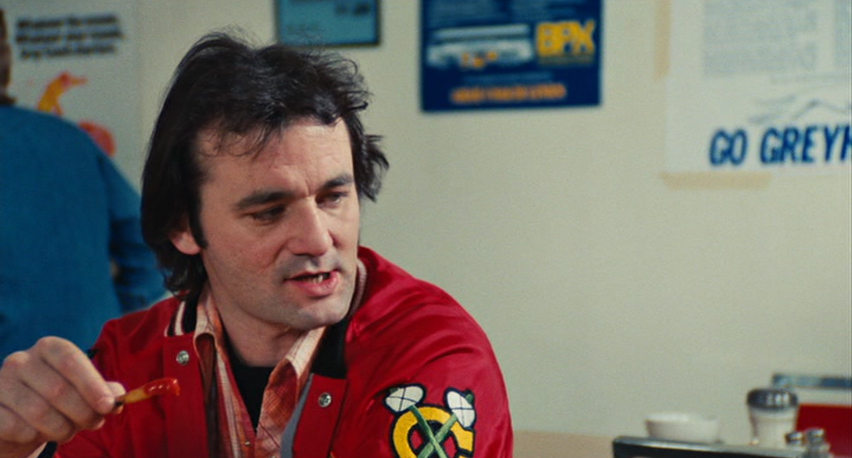 VIDEO AND AUDIO
Despite being ported from the 2007 'Special Edition' in the United States, the timeless quality of Meatballs prevents Via Vision's re-branding from feeling dated. Presented in 1.85:1, the NTSC colour image has an oversaturated appearance, which works in well with the film's summertime setting and there's a lot of grain that add to the late 70s aesthetic. There are two audio options, the immersive 5.1 Dolby Digital and a more basic 2.0 Stereo track; both of which are fine, but if you have the means, definitely utilise the 5.1 as it brings out the film's soundtrack. English subtitles included.
SPECIAL FEATURES
Documentary – Summer Camp: The Making of Meatballs
Audio Commentary by Ivan Reitman and Writer/Producer Daniel Goldberg
Divided into three-parts – Role Call, Cabin Fever and Final Campfire, the retrospect look at the summer camp classic is a comfortable 50-minutes long and features interviews with cast and crew members, not including Billy Murray, which is a shame but also not surprising either. Nevertheless, it's a warm documentary that looks back upon the film fondly. Commentary goes a little deeper into the making-of process and of course serves well for observational tid-bits of trivia as the film plays.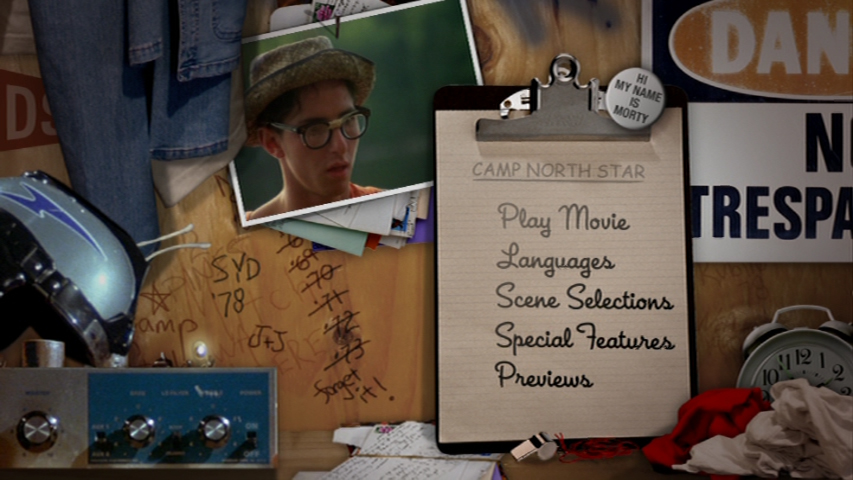 Meatballs is my favourite summer camp comedy, yes it's even better than Ernest Goes to Camp. I had such a fun time watching it and could easily watch the seasonal classic once a year, preferable during summer. It's an endearing tribute to life's easier years.      
MEATBALLS
(1979, director: Ivan Reitman)
★★★★
Head over to the Via Vision Entertainment Facebook page for the latest releases, giveaways, great deals and more!
direct dvd screen captures
You can follow cinematic randomness on Twitter and Facebook where you'll find all my cinematic exploits. Thank you for visiting!