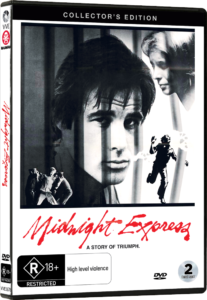 If you've never seen Midnight Express, you've more than likely heard of it or seen the harrowing 70s classic referenced in TV and film; most notably in The Simpsons and in more darkly comedic fashion via Airplane and The Cable Guy. The latter two have always been a lingering point of curiosity and while a quick YouTube search would have been satisfying, I always held off. I didn't want to diminish my experience for when the time came to finally watch the film, which follows an American student who is thrown into prison after trying to smuggle drugs out of Turkey.
Based on the true story of Billy Hayes' five-year ordeal, Midnight Express is an exploration of young naivety and the severe penalties of a foreign justice system. Our journey begins and ends in Turkey, maintaining a feeling of constant unease at the stark contrast to western society. Initially, the shock of Billy's sudden arrest is a jarring experience, fuelled mostly by the language barrier, which the film exploits by not using subtitles at any point in throughout the film. However, there is another reason why they weren't included, but that's beside the point. While there's no denying his guilt, the harsh sentencing by Turkish courts is met with disbelief and arguably doesn't fit the crime, but the film manages to transition this shocking reality into a semi-feeling of normality, shared by both our protagonist and the viewer. Billy quickly falls in with other foreign prisoners, Jimmy (an American petty thief), Erich (a Swedish drug smuggler) and Max (an English heroin addict), who together form a comradery, although optimism for early release is not entirely shared. Inclusion of these supporting pulls Billy in multiple directions, entertaining the notion of escape when legal appeal fails. Brutality at the hands of prison officials is never far behind and is a terrifying constant threat, which only escalates during the film's final act when Billy is at his lowest point of despair. Brad Davis, a relatively unknown actor at the time, gives the "performance of his life" to quote producer David Puttnam. He encapsulates the innocence of Billy while taking the audience on an emotionally raw journey as his situation worsens. John Hurt as the weathered and rather strung-out Max is best describes as an actor's masterclass. He's truly in his element and gives the character so much depth despite the limited screen time, ultimately earning a well-deserved Oscar nomination for Best Supporting Actor.
VIDEO AND AUDIO
As the final credits rolled I had totally forgotten I was watching a DVD. I can't remember the last time a disc up-scaled so well via a HD device. Presented in standard 16:9 encoded for region 4 playback, Midnight Express doesn't boast many bright colours, but sharpness and clarity is very noticeable while remaining consistent. While there's no information regarding sound printed on the case, I would assume it's Dolby 5.1 simply based on what I heard, which was an immersive track despite being a little low in volume.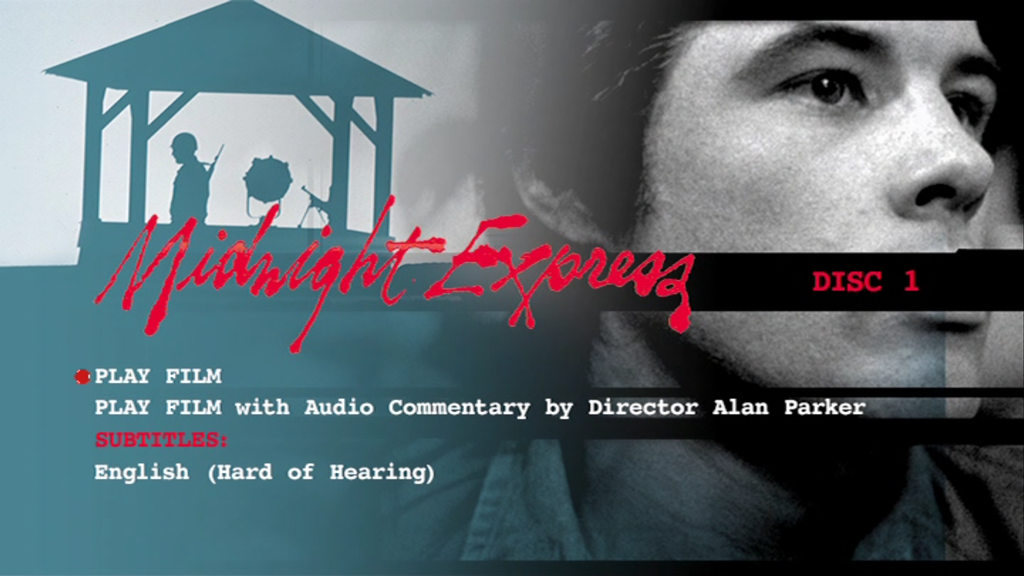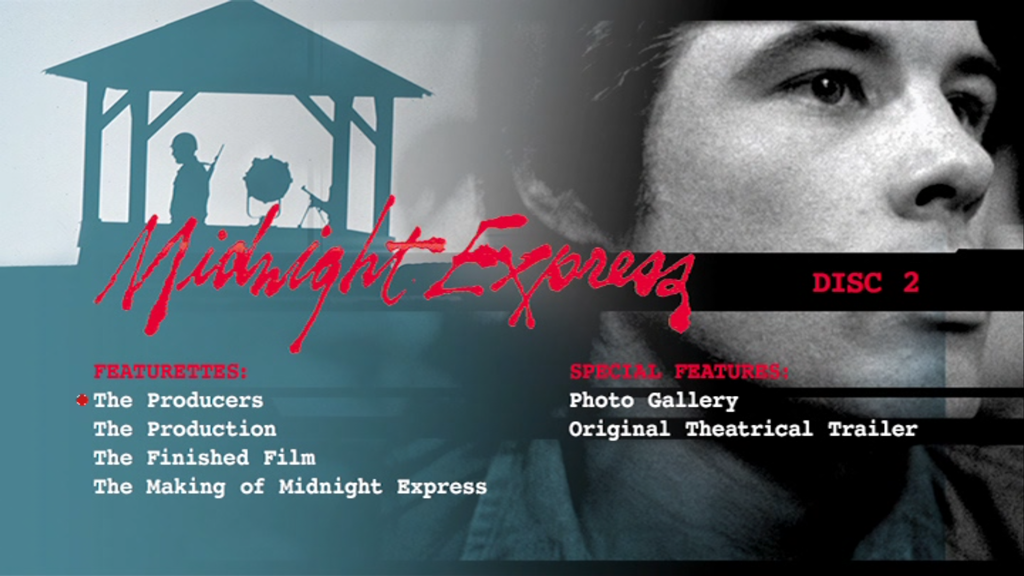 SPECIAL FEATURES
Disc 1
Audio Commentary with Director Alan Parker
Disc 2
3 Featurettes: The Producers, The Production, The Finished Film
Vintage Featurettes: The Making of Midnight Express
Photo Gallery
Original Theatrical Trailer
Amounting close to 90 minutes of bonus material, the first three featurettes detail the film's making, coming in at around 25 minutes each. Interviews with producers, Peter Guber and David Puttnam, screenwriter Oliver Stone, director Alan Parker, actor John Hurt and the real-life Billy Hayes help give a very broad insight into production and how the story was adapted to the big screen.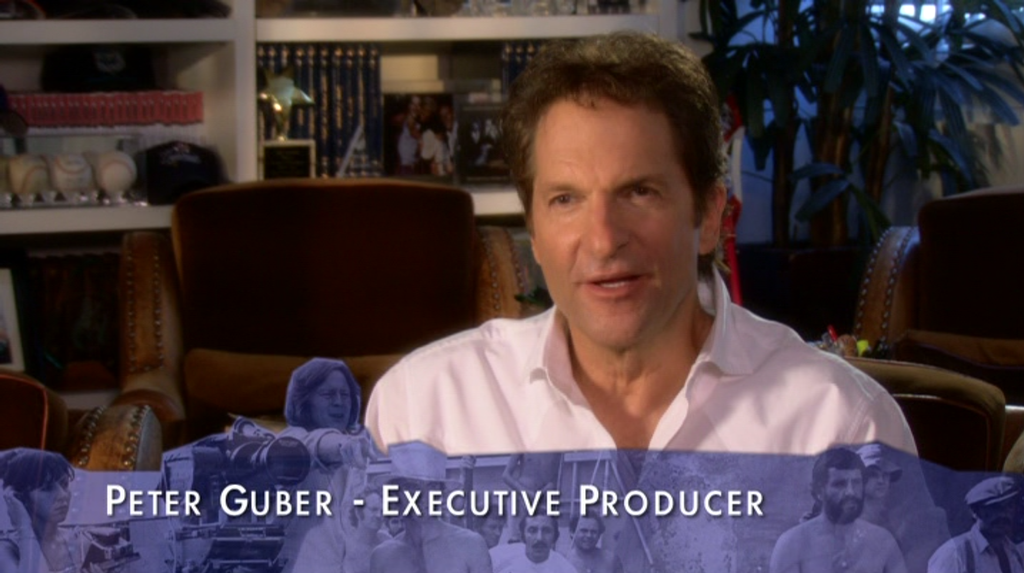 Despite this batch of content being sourced from a pre-existing 30th anniversary release, it has by no means diminished in value as it's purely a retrospective look back at the film. The Making of Midnight Express is a seven-minute piece from 1978 with Billy Hayes talking about his story and the film, particularly its effect of the political relationship between the United States and Turkey.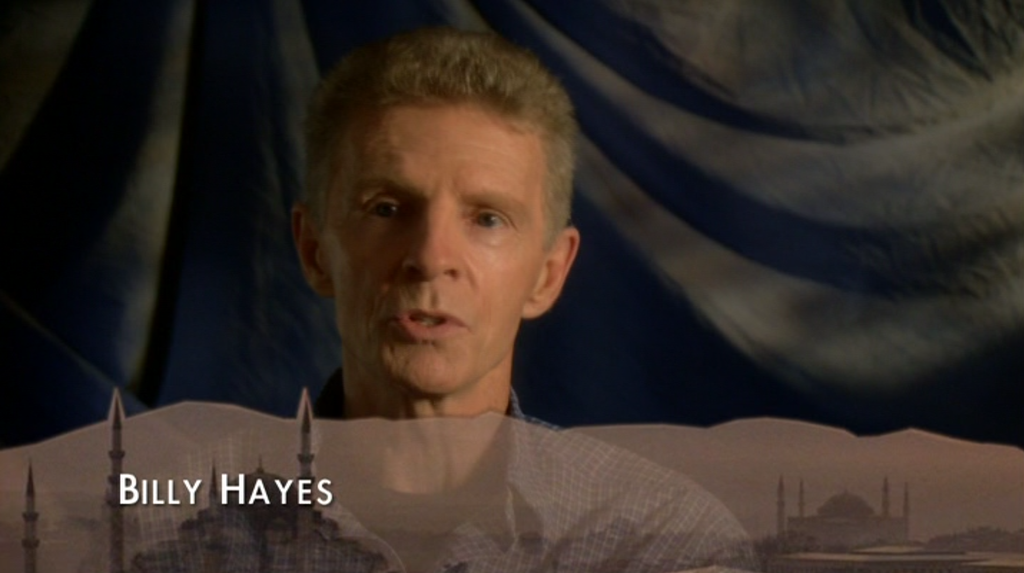 Midnight Express is a powerful film of triumph over adversity, but also classic example of a 'true story' diluted by fiction for mainstream appeal, although it's the message is not lost. It's a cautionary tale at its most extreme, one which still has relevance today.
MIDNIGHT EXPRESS    
(1978, dir: Alan Parker)
★★★★½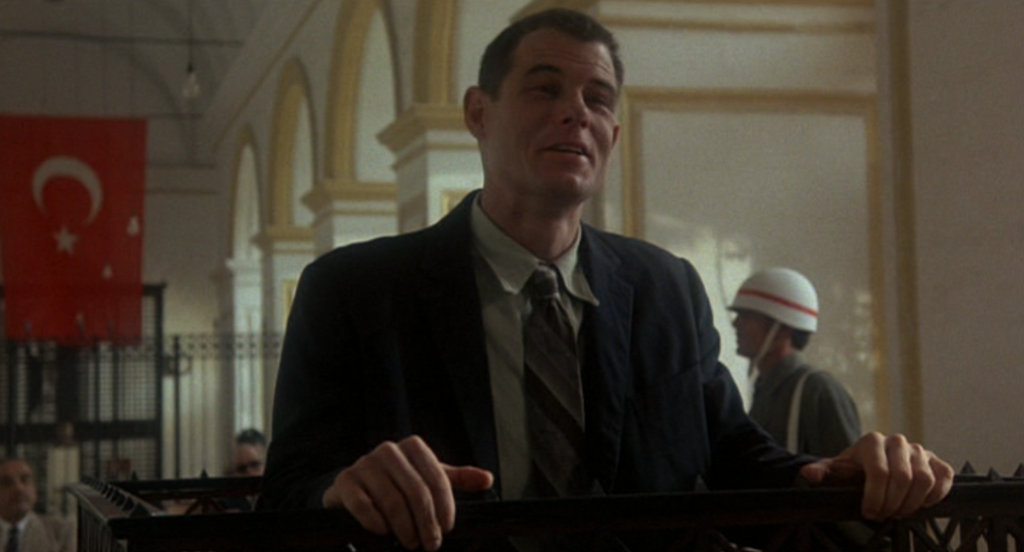 direct DVD screen captures
You can follow cinematic randomness on Twitter and Facebook where you'll find all my cinematic exploits. Thank you for visiting!