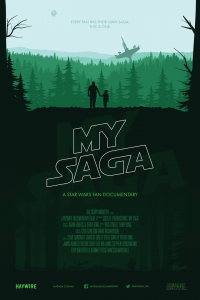 With its premier set for Saturday, October 20th at this year's SciFi Film Festival in Sydney, My Saga is an Australian documentary feature from debut filmmaker and Star Wars fan Adam Harris; who journeys with his son, Jack Anakin Harris, to the United States for Star Wars Celebration 2015, in one inspired effort to bring about a positive change following a tragic medical diagnosis.
Since the release of The Last Jedi in December of last year, the Star Wars fandom has taken a substantial hit with an unprecedented spike in toxicity from individuals unhappy with the second instalment of Disney's trilogy. With the tide finally turning, My Saga is a perfect and timely reminder about the importance of collective admiration and passion for a brand of cinematic storytelling that has made our spirit soar and changed countless lives. Adam's journey exists almost on a spiritual level as he reflects on dark chapters within his own life and courageously faces both his morality and mortality as a devoted father and human being. While his son Jack can't quite comprehend the magnitude of their eventful journey, their bond couldn't be more evident and enthusiasm is infectious as the two cross paths with numerous celebrities and fans from around the world.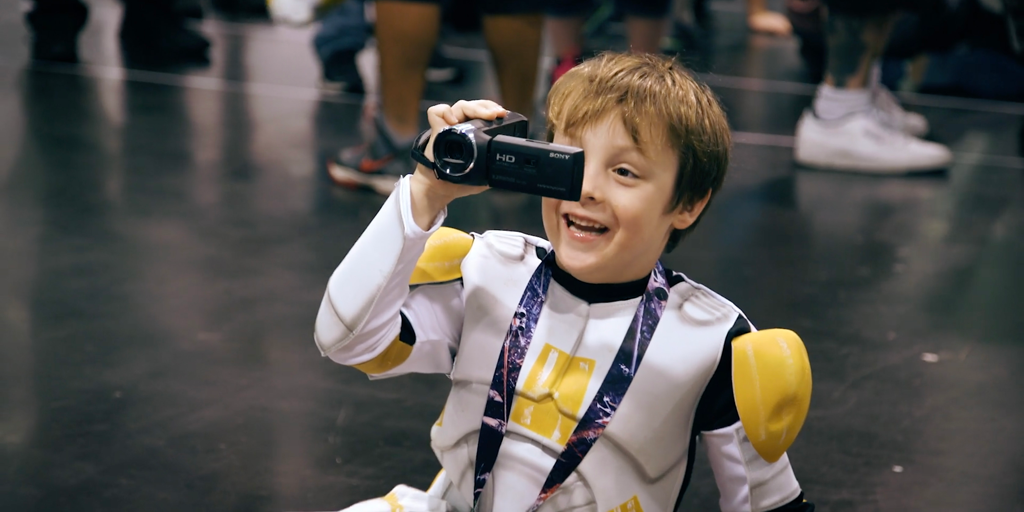 My Saga is a film about personal experience and enrichment from both a fan perspective and from those within the industry, whose passion and respective trades have help built the Star Wars universe to what it is today.
Saturday night's screening of My Saga will be followed by a discussion with Adam Harris, hosted by Marc Fennell, co-host of The Feed on SBS Viceland and presenter of ABC's Download This Show Podcast. Tickets can be purchased through Event Cinemas, with a percentage of proceeds going to The Starlight Foundation.
MY SAGA
(2018, dir: Adam Harris, Terry King)
★★★★
You can follow cinematic randomness on Twitter and Facebook where you'll find all my cinematic exploits. Thank you for visiting!