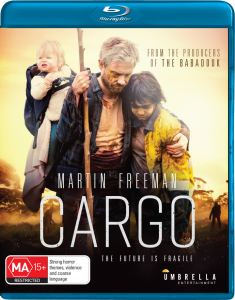 Based on the Tropfest finalist from 2013, filmmakers Ben Howling and Yolanda Ramke have adapted their appropriately viral short film Cargo to the big screen, which opened in select cinemas across Australia back in May through Umbrella Films. Four months later the film has made its way to Blu-ray under Umbrella Entertainment, who have produced a very complete and informative edition of the alternative 'zombie' thriller.
After a violent viral pandemic has all but destroyed humanity, a desperate father journeys with his infant daughter across a hostile landscape in search of salvation. With time running short and danger forever present, an emotional story unfolds, clinging to hope despite dire circumstances.
I couldn't help but be reminded of John Hillcoat's very faithful screen adaptation of Cormac McCarthy's The Road, regarding the film's sense of mystery surrounding the cataclysmic event and the realistic nature of our limited cast of characters. English actor Martin Freeman is our hero, Andy, an everyman of sorts whose universal qualities enable viewers to question what they would do if presented with such a terrifying reality. The people our protagonist meets represent the contrasting effects of a fractured civilisation; from the delusion of normality eventually returning, as seen through disturbed scavenger Vic, played effortlessly by Anthony Hayes, to the return of old ways by Indigenous people where their culture can once again flourish. Not only does the inclusion of Australia's original inhabitants give Cargo and distinctive edge among post-apocalyptic movies, but subtly implies that over the coming years, the lush continent will eventually revert back to its pre-colonial existence, which is a concept I honestly haven't pondered in the context of any Australian film before.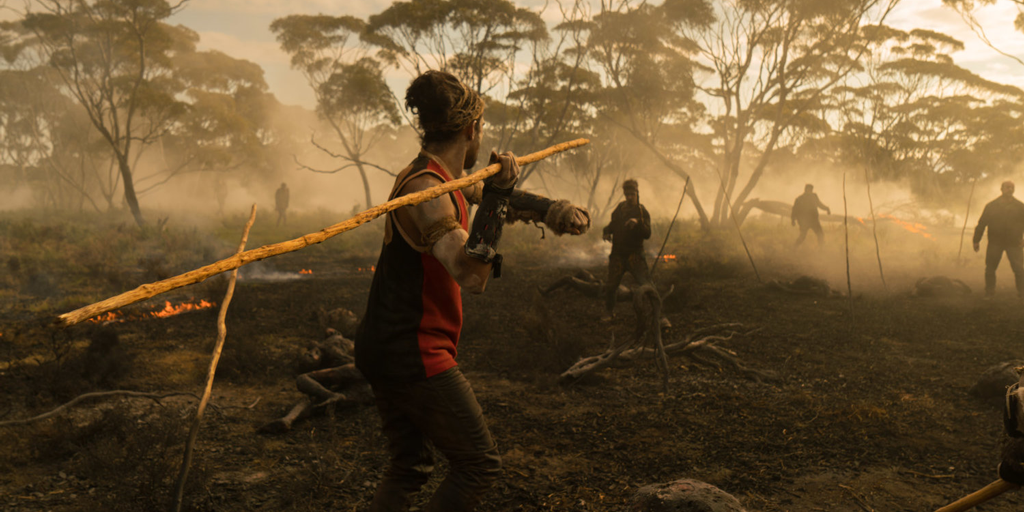 VIDEO AND AUDIO
Call me stubborn, but I remain a vocal advocate of DVD, arguably still the most practical format. However, I will say that Cargo is a film that must been seen in high definition for the vast landscapes it captures so beautifully. Presented in 2.35:1 widescreen with a detail rich 5.1 DTS-HD soundtrack, appropriate colours and textures stand-out evoking the film's harsh quality and the gruelling journey of our characters.
SPECIAL FEATURES
Cargo: Shaping a Fragile Future Featurette (17:24)
Cargo: Maternal Combat Featurette (5:48)
Interviews with Cast & Crew (42:03)
Q&A – May 9 2018, Melbourne GPO (28:59)
Tropfest 2013 Short (7:17)
Theatrical Trailer (2:16)
With over 100 minutes of bonus content Umbrella's premium Blu-ray release of Cargo takes an in depth look behind Ben Howling and Yolanda Ramke's distinct vision, exploring themes within the film, the numerous characters and the motivations along with some of the technical challenges of bringing all the above qualities to life on location. While most have probably seen it online, the original Tropfest short film has been included, allowing audiences to further experience Cargo from conception to its adaptation on to the big screen.
This virally infected piece may tick many of the same boxes that define a typical zombie feature, but Cargo amounts to much more than just B-movie fan-fare, demonstrated a tipping-point of humanity, while cradling the prospect for a bright future for those who are left.
Note: Cargo is also available on DVD from Umbrella Entertainment.
CARGO
(2018, dir: Ben Howling, Yolanda Ramke)
★★★★
You can follow cinematic randomness on Twitter and Facebook where you'll find all my cinematic exploits. Thank you for visiting!