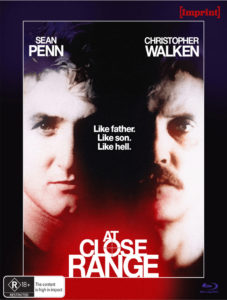 Imprint Film's final wave for 2020 featured a number of genre classics that have been hard to resist. Succumbing to my urges as a completest I've ended up with five out of the six titles, with At Close Range (No. 25) being my pick for the best release, which includes some newly commissioned bonus material.
Many tales of crime have sprung from real-life cases and At Close Range is no exception, with the basis of this generational tale being that of the infamous 'Johnston Gang' of Pennsylvania. The film however, focuses on a pivotal chapter with Brad Whitewood Jr. (Sean Penn) at its centre. Brad's stuck in that adolescent void between high school and a mature career, with little to occupy his time other than drinking and getting high; until his absentee father, Brad Sr. (Christopher Walken), casually walks into his life. Impressed with 'Big Brad's' flashy persona it's not long before the bored teen is welcomed into his father's life and criminal enterprise of high-level theft.
At Close Range is a bittersweet film, and its atmosphere is amplified by the somewhat melancholic theme score, derived from Madonna's Live to Tell. However, this distinctive piece of 80s music proves problematic as it undercuts the film's setting of 1978 and results in a few melodramatic moments. While I like the sound a lot, director James Foley, who made a name for himself directing a number of Madonna's most popular music videos, hits the theme a little too hard. Christopher Walken keeps the '78 style alive with his attire and fast cars, and he offers both a charming a terrifying presence as Brad Sr. The actor's performance reveals a lot about the character; a man who has never embraced his role as a parent, but at the same time likes the idea of having a son, even though he keeps 'Little Brad' at arm's length and treats him more as a protégé. Sean Penn and his propensity for raw emotion really echo the sadness of this story about a young man's desperation for acceptance and guidance, only to realise he's fallen victim to the false admiration of a man who's essentially a monster or to quote a line from the film, "the devil in blue suede shoes". The world Brad Jr. enters in quickly encompasses those closest to him, such as his brother, played by Chris Penn, and girlfriend, Terry, played by Mary Stuart Masterson. The tale is very tragic and equally dark, revealing the worst of human nature.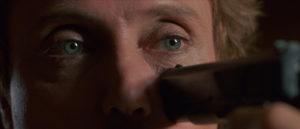 VIDEO AND AUDIO
Presented in 1.35:1 on a region-free disc, this transfer comes from the debut Blu-ray release, put out by Twilight Time in 2015. It's a little soft in comparison to more modern restorations, sourced from high-quality film scans, but the image has a gentle quality that matches the film's rural aesthetic. I was hoping for a 5.1 DTS track, but LPCM 2.0 Stereo sounds decent enough despite being a little flat in regards to dialogue volume. However, the soundtrack really resonates and takes full advantage of the stereo mix.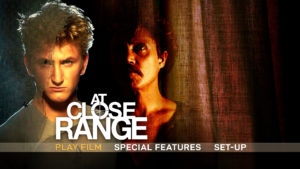 SPECIAL FEATURES
Audio commentary with director James Foley and film historian Nick Redman (2015)
Interview with director James Foley (2018)
"Crime in Pennsylvania, The Real Johnston Gang" Interview with former reporter and author of "Jailing the Johnston Gang" Bruce Mowday (2020)
Interview with Composer Patrick Leonard (2020)
"Badlands" short location video of key geographic locations of actual events. (2020)
Isolated Score
English LPCM 2.0 Stereo
Optional English subtitles
Theatrical Trailer
Imprint have also acquired the features and content from Twilight Time's first-rate release of At Close Range, namely the commentary featuring the late Nick Redman, which warrants the purchase alone. James Foley speaks at length about the film while dissecting the leads played by Walken and Penn. He then goes on to acknowledge the success the film awarded him, such has directing 12 episodes of House of Cards and the two Fifty Shades of Grey sequels, the latter of which he tries to justify. Don't worry Jimmy, we're not judging you.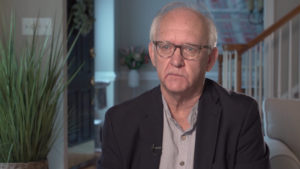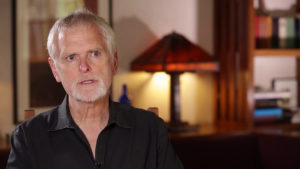 Crime in Pennsylvania, which runs for around 45 minutes is really interesting, especially if you want to know more about the real-life story and to hear from the point of someone who covered the trials quite substantially. Patrick Leonard talks more about his work with Madonna than composing At Close Range, but if you skip to around the 15 mark he breaks down the process of creating the instrumental version of Live to Tell in detail.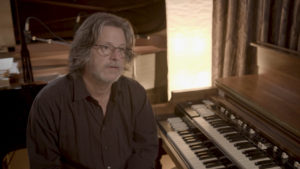 I enjoy location videos, which have become a popular activity for travelling for video bloggers and "Badlands" takes a brief look at some of the actual locations in Pennsylvania that were substituted for locations in Tennessee in the film.
I feel that At Close Range in a way represents the sunset on a chapter in life where we have to finally decide what kind of person we want to be and the pain that comes with trying to find the answer. Maybe I'm looking in too deep, but it's a powerful story despite the flaws in filmmaking, which I think is worthy of a re-evaluation.
AT CLOSE RANGE  
(1986, director: James Foley)
★★★★
Head over to the Imprint Films Facebook page for the latest releases, giveaways, great deals and more!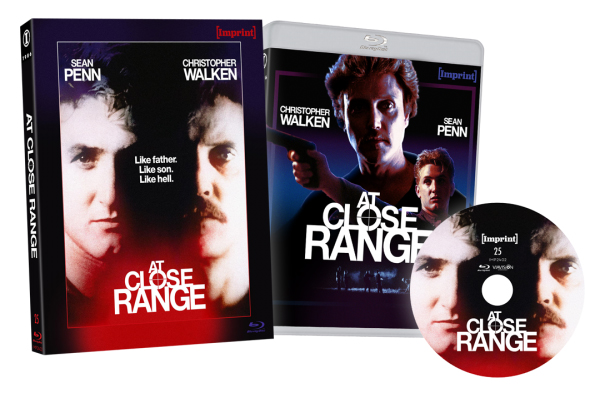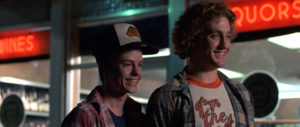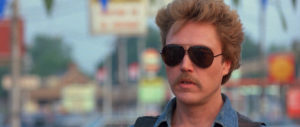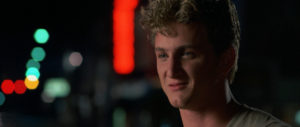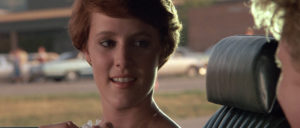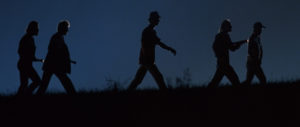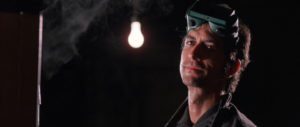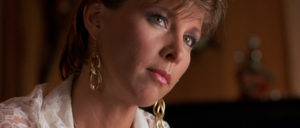 direct blu-ray screen captures
You can follow cinematic randomness on Twitter and Facebook where you'll find all my cinematic exploits. Thank you for visiting!