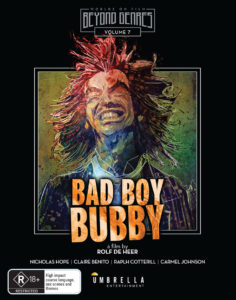 After a two-year hiatus Beyond Genres has returned, one of three dedicated sub-labels being produced by Umbrella Entertainment on Blu-ray. To mark the anticipated seventh volume, Rolf de Heer's Bad Boy Bubby has been repackaged with a new transfer, bonus content and colourfully expressive cover art by the label's head of production and artist, Simon Sherry.
Kept from the outside world since birth, Bubby, a child in a thirty-something man's body exists in a seemingly endless cycle of verbal, physical and sexual abuse at the hands of his mother. Although, what's more, disturbing is that Bubby doesn't know any different, nor has a firm grasp of right and wrong; actively participating in the sexual activity that takes place. Eventually, he escapes, venturing into a society where his deranged mind and unrestrained curiosity leads Bubby on an enlightening journey, meeting a variety of people along the way.
I've been very mixed on Bab Boy Bubby since I first saw it over ten years ago. I was horrified, mildly amused and frustrated, often at the same time. Watching it again, my reaction was more or less the same, but this time I was able to single out the things that bothered me. The film's very confined first act is what I enjoy the most, which feels strange to say, but it's the palpable atmosphere of Bubby and his mother's hell-like dwelling that has the biggest effect. It's difficult to place where they are upon first viewing and the squalor of their surroundings really gets under the skin, not to mention the background noise of what I assume is metal works; adding to the other-worldly quality of this setting we're thrown into without caution.
Bubby's exploration of the outside is unrealistic, to say the least, but that's probably the intention. However, there's a rather sexist twist to the many women he meets, which seem all too happy get his rocks off. Nihilism is a thread that runs deeply throughout with a very harsh rejection of god and any sort of divine spark to our existence, which you can take as a statement on society or perhaps even the director's own view, but I think it's very heavy-handed. Whereas the film's environmental theme is less subtle and ties in well with Bubby's understanding of life and death. Although, there's a funny encounter with a very chainsaw-happy council worker.
Umbrella recently uploaded a short video compassion on their Facebook page between their Blu-ray and the new Beyond Genres release, which has been mastered from a new 2K restoration taken from the original interpositive and it certainly shows. There's more clarity and as I expect, a subtle orange tint to the 2.35:1 image, which does give the outdoor scenes a bit more warmth. The film's soundtrack has been remastered in 5.1 by Tom Heuzenroeder, who worked with the original sound recordist/editor/mixer, James Currie at the time Bad Boy Bubby was made and the results speak for themselves. It's incredibly loud and most impressively, realistic, due to the use of binaural headphone recording, which captures ambient noise.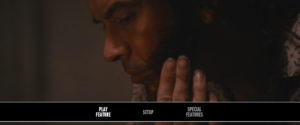 SPECIAL FEATURES
Audio Commentary with Director Rolf de Heer & Star Nicholas Hope
Christ Kid, You're a Weirdo – Interview with Rolf de Heer
Being Bubby – Interview with Nicholas Hope
Popcorn Taxi Q&A with Nicholas Hope
25th Anniversary Q&A with Nicholas Hope & Natalie Carr
Confessor Caressor – Short Film
Stills Gallery
Theatrical Trailer
Binaural Headphone Recording
With most of the bonus material being ported over from Umbrella's monumental debut Blu-ray release, the addition of 25th Anniversary Q&A and the Binaural Headphone Recording help sweeten the deal for fans thinking of upgrading to this Beyond Genres edition.  Christ Kid, You're a Weirdo runs for 25 minutes, which I personally found to be the most interesting out of the two interviews and Q&As as de Heer talks about some of the technical tricks he initially tried to help enhance the effect of Bubby's very small world, but ultimately felt it would have been too jarring for the audience. The most recent Q&A is just audio with a collection of stills from the event and while it's a little hard take in due to the quality, it was good to hear a more recent take on the film from two of its cast members. If you want to be properly creeped out, then I highly recommend watching the short, Confessor Caressor in which Nicolas Hope plays a mentally disabled serial killer and it's terrifying. I won't go into detail about the remaining content, but every bit of it is worth watching as you'll learn some interesting and disturbing facts about the film.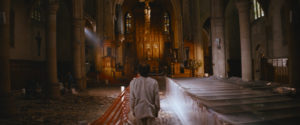 Bad Boy Bubby is not a film for everyone, it's uncomfortably quoted too often and some of the humour is misplaced, yet a lot of it is born out of nervous reactions, which many of us can relate to. However, it's the message of love that hones in on a sense of normality for our protagonist and his growth, as disturbing and beautiful as it is, culminating in a satisfying conclusion. As an overall release, this Blu-ray could not be better and if the response is anything to go by, Beyond Genres has well and truly been re-energised.
BAD BOY BUBBY
(1993, director: Rolf de Heer)
★★★★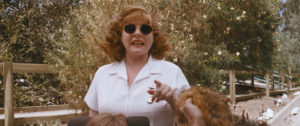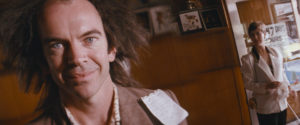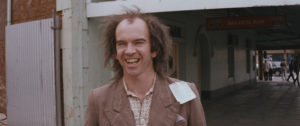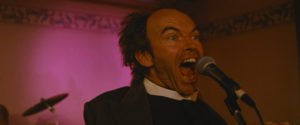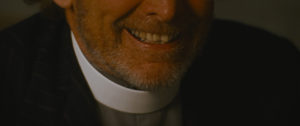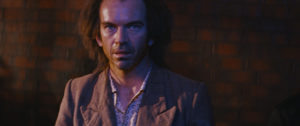 direct blu-ray screen captures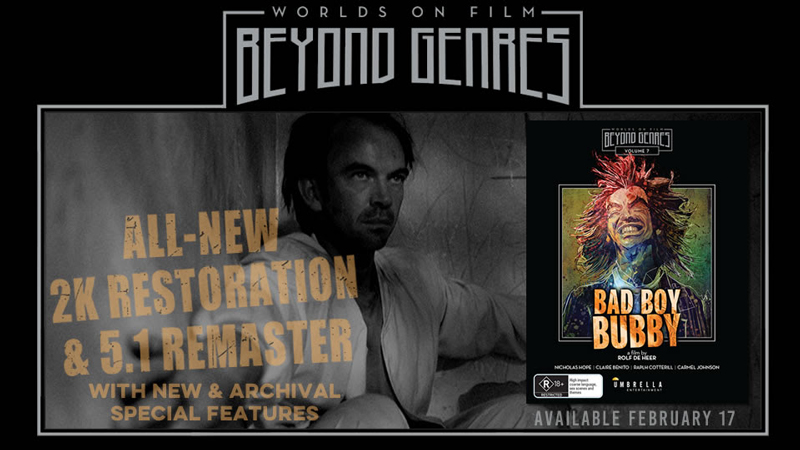 You can follow cinematic randomness on Twitter and Facebook where you'll find all my cinematic exploits. Thank you for visiting!