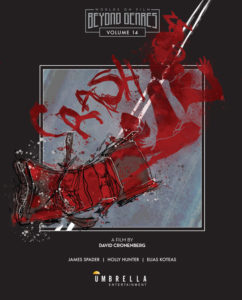 My social studies teacher once said that driving, or even just being a passenger, is the most dangerous thing one can do each day, due to the ever-present risk of a collision with a fellow motorist that easily has the potential to be fatal. While many would heed that warning, there are others who find excitement, or maybe something more, when behind the wheel.
Crash is an explicit thriller directed by David Cronenberg adapted from J. G. Ballard's novel of the same name, which follows a group of individuals who fetishize car crashes. With a very 'after dark' and unique quality, the controversial classic has found its way to Blu-ray in Australia, appropriately under the sub-label Beyond Genres from Umbrella Entertainment.
James Spader stars as a film producer, James Ballard, who along with his radiant but detached wife, Catherine (Deborah Kara Unger), enjoys an open marriage. After a serious car accident, James is introduced to an underground sub-culture of crash victims, who find tremendous sexual gratification through the nature of automotive carnage and the bodily trauma they create.
Regarding metaphors, the relationship between the use of vehicles in this film and sexual intercourse is pretty clear, and quite jarring given the parallels of unwanted aggression on the road and the threat of being attacked. Personifying the morbid fetish this film portrays is the obsessive Vaughn (Elias Koteas) who seeks to integrate the human body with technology, but it's re-creating famous car wrecks to really gets his motor running (pun intended). He's a corpse-like figure almost removed from reality and while his theories sound non-sensical, Vaughn's philosophy is indicative of making the illogical seem realistic.
There's much to psychoanalyse in Crash, especially the whole love affair people have with automobiles, which admittedly did make me long for my 2006 Astra CDX, sadly written off in 2016. Nevertheless, the film's sexual prowess and energy is palpable and whether you're on board with the premises, its sensual atmosphere and Cronenberg's style make it all the more visceral.
VIDEO AND AUDIO
I first watched Crash in 4K via the release from a certain UK label and judging by the quality of Umbrella's edition, I think it's safe to assume they've been given the same HD master. Crash is visually a dark film, shot in low light and on-location where an indefinite state of overcast weather exists; but the overall quality of the 1.66:1 image is exceptional for a 1080p rendering. Duel audio tracks, 5.1 and 2.0 Mono DTS-HD Master Audio are both extremely rich and clear, but if you have the means, take full advantage of the very immersive 5.1 surround. English HOH subtitles are included.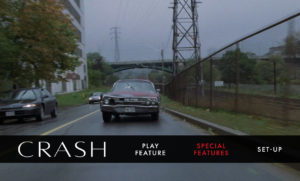 SPECIAL FEATURES
David Cronenberg Introduction
The Cronenberg Challenge 2020 interview with Cinematographer Peter Suschitzky
Mechanical Animals 2020 interview with Director Jeremy Thomas
The Shore Thing 2020 interview with Composer Howard Shore
License to Drive 2020 interview with Casting Director Deidre Bowen
Original Electronic Press Kit
Theatrical Trailer
Crash's special features are ported from Arrow's 2020 Blu-ray release and therefore are recently produced. The only vintage featurette is the film's original press packet which runs for around 50 minutes and includes promo clips, 30 minutes of interview footage with all the major cast and crew members, and a behind-the-scenes B-roll of the Jayne Mansfield accident sequence. Newer interviews comprise of sit-downs with Crash's executive producer, cinematographer, composer, and casting director; all of which run for around 20-30 minutes each. As David Cronenberg likes to work with the same people on his projects, each interviewee not only shares their experience on Crash, but on many other notable features in the director's filmography. Cronenberg himself even supplied a short and sweet introduction (shot on his smartphone) to the movie, briefly discussing his thoughts on its legacy.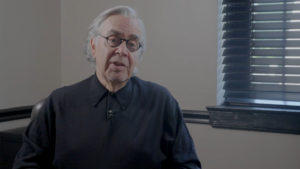 Crash is a movie you must watch at night, and fair warning needs to be given to any new and unfamiliar viewers, but it will still shock you regardless. James Spader has sex with a leg if that's any indication. Umbrella Entertainment has done a great job with the release, keeping it pretty low key, apart from the cover art.
CRASH
(1996, director: David Cronenberg)
★★★★
direct blu-ray screen captures
You can follow cinematic randomness on Twitter and Facebook where you'll find all my cinematic exploits. Thank you for visiting!