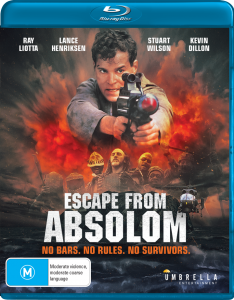 I remember 1994 being a pretty jam-packed year regarding my questionable viewing habits. Between the family oriented hits of The Lion King and the comedic classic Dumb and Dumber, action was king with box office hit Speed being subject to constant rewind. Escape from Absolom was a stab-in-the-dark VHS rental made by my Dad and I on a quiet Saturday afternoon, one which failed to make much of an impression on either of us. However, Umbrella Entertainment's HD treatment of the obscure action/drama has come in under the radar against the more popular and sought after release of Dagon. From director Martin Campbell (GoldenEye, Casino Royale), Escape from Absolom, aka No Escape to North American audiences, follows a convicted ex-soldier's transfer to a hidden prison island inhabited by two opposing camps of condemned criminals.
On the surface one could easily make the mistake of thinking they were watching a dystopian sci-fi made sometime around the mid-80s, due largely in part to the film's aesthetic and practice elements, very reminiscent to the Mad Max sequels. Once we travel to our titular location, filmed entirely in Australia, the story begins to take shape; in which after a narrow escape from the predatory gang called 'The Outsiders', protagonist Robbins (Ray Liotta) finds sanctuary within the confines of the more civilised and reformed community inhabited by the 'Insiders'. What ensues is a journey of coming to terms with one's mistakes, regaining faith in humanity and working towards a greater good; all during a reasonably paced plot with solid action sequences and adequate character development. Ray Liotta delivers a somewhat restrained, yet emotional performance as Robbins, a likable character who's arch is both meaningful and rewarding. Bolstered by a strong supporting cast, Lance Henriksen is a welcome presence as community figurehead the 'Father', along with Ernie Hudson as the proactive Hawkins and Kevin Dillion is effective as the impressionable Casey. Not without a cunning bad guy, Stuart Wilson as the crafty lead antagonist Marek is one of those typical and deliciously evil villains, who balances the line between joker and mad man quite well.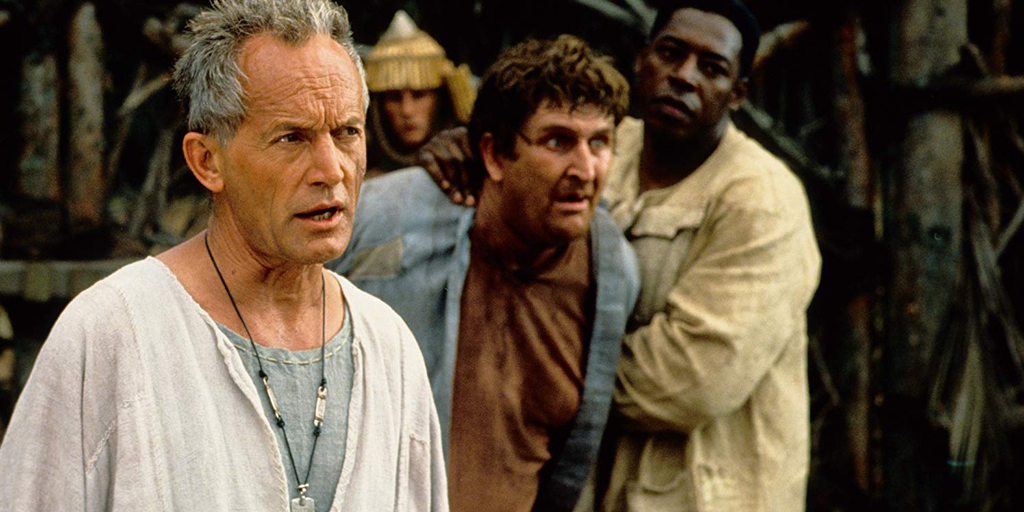 VIDEO AND AUDIO
Picture has scrubbed up extremely well, with much clarity and sharpness. However, I did notice a few instances when the image appeared slightly distorted with an odd curvature. I'm not sure what the technical term for this would be called, but it's not hindrance in anyway. Sound is limited to 2.0 DTS-HD Master Audio and while it's perfectly clear and most important loud, there is a noticeable absence of that immersive sensation commonly found is superior audio tracks.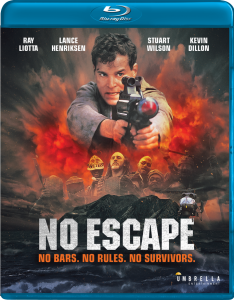 SPECIAL FEATURES
Making of Featurette 1 (29:13)
Making of Featurette 1 (6:20)
Trailer
TV Spots x 4
English, French, German, Italian & Spanish language options
Bonus content is a pleasant surprise with two vintage making-of featurettes, coming in at over 35 minutes and trailers are plentiful, which I do suggest checking out as you're likely to catch few quick moments that did not appear in the film's final cut. Reversible cover art is also included, which lets collectors display the film's original title of No Escape.
Escape from Absolom has earned a place as a formidable cult classic since its release almost 25 years ago, a dynamic mash of action, science-fiction and drama. I have no doubt that Umbrella's Blu-ray release will help further is growing popularity.
Note: Escape from Absolom is also available on DVD from Umbrella Entertainment.
ESCAPE FROM ABSOLOM
(1994, dir: Martin Campbell)
★★★★
You can follow cinematic randomness on Twitter and Facebook where you'll find all my cinematic exploits. Thank you for visiting!