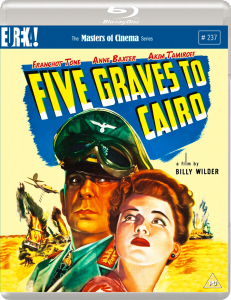 I had seen ten out of the twenty-seven features directed by six-time Oscar winner, Billy Wilder; his third film, Five Graves to Cairo brings my total to eleven. Out now on Blu-ray in the UK from Eureka Entertainment, this war-time classic follows a British soldier stuck in a remote hotel in Egypt who comes to learn a valuable secret crucial to the German advance over the retreating Allies in North Africa.   
By the time the public saw Five Graves to Cairo in July of 1943, the North African Campaign had drawn to a close after three years of intense fighting, with the sights of Allied Forces now fixed on Sicily, the first stepping stone towards fortress Europe. I can only image what a tremendous morale booster this film was. While the story is fictional, the very real setting and circumstances result in a compelling narrative that's never without a grave feeling of danger. Franchot Tone (amazing name by the way) as the film's protagonist, Col. John J. Bramble, hides in plain sight under the guise of a recently deceased lame servant, when German forces take residency at a formerly-British occupied hotel he takes refuge in after being lost in the desert. In the perfect position to act as an undercover spy, Bramble is met with several obstacles including French maid, Mouche (Anne Baxter), who has her own agenda relating to her imprisoned brother in France. All the while a Lt. Schwegler (Peter van Eyck) is suspicious of our lead, especially while in the presence of a very overconfident boastful Rommel (Erich Von Stroheim) who acts as though the war is all but won. I've noticed that Hollywood features made during World War II often portray German military figures as generally respectable individuals, and as the formidable adversaries, they were. I think if the true extent of Nazi atrocities had come to light earlier, things would have probably been very different. This approach lends itself to the serious nature of the film as opposed to the enemy being portrayed as cartoonish villains. There are some lighter moments throughout, with a sprinkle of Hollywood-style romance and some comic relief in the form the underappreciated Italian Gen. Sebastiano, but they don't undercut the main plot and come at appropriate moments to help ease audience tension. Despite not being able to hold an English accent for more than two words, Franchot Tone gives an admirable performance as the film's hero, while his antagonist counterpart Erich von Stroheim has tremendous screen presence as Rommel. Baxter has a lot of fire in her step as Mouche and certainly holds her own against the predominantly male cast.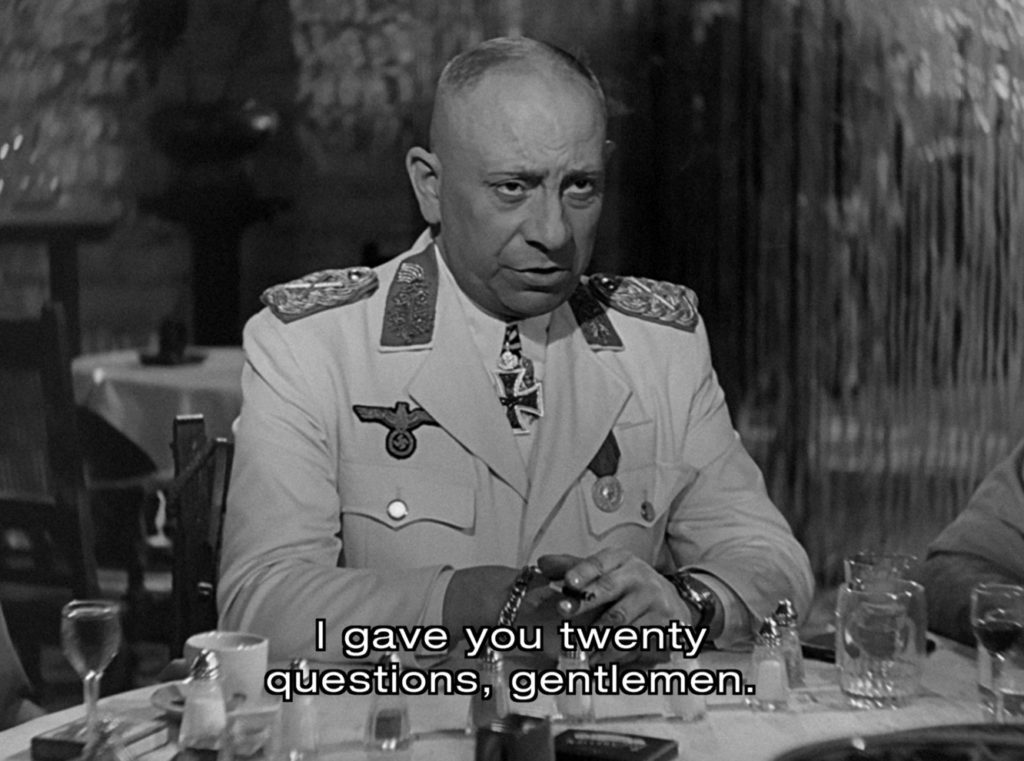 VIDEO AND AUDIO
Presented from a 4K restoration, this debut release for the UK and more widely, the region B market, looks amazing considering the film's age and offers more consistency in quality than the previously released A Foreign Affair from 1949. Partially shot on location in the Mojave Desert, California, outdoor scenes look the most impressive with the HD image further helping the viewer in suspending disbelief, while the many details of interior scenes are brought out. Uncompressed LPCM audio serves as providing the film's original mono presentation, which of course doesn't really compare to modern standards, but it's very clear and most importantly authentic to the intended viewing experience.
SPECIAL FEATURES
Audio commentary by film scholar Adrian Martin
Billy Wilder on Five Graves to Cairo
"Five Graves to Cairo" episode of Lux Radio Theatre, originally aired in 1943, starring Franchot Tone and Anne Baxter
Theatrical trailer
A collector's booklet featuring new writing by critic Richard Combs; and an archival article from 1944 about Wilder and Charles Brackett
There's no limited edition slipcover for this particular release, but Eureka's artwork is very vibrant and appropriate to the film's desert setting with Erich von Stroheim looking more like Bruce Willis rather than his character of Rommel.  Billy Wilder on Five Graves to Cairo, is an 11-minute excerpt from the three-part documentary, "How Did You Do It?", in which Wilder is very candid as he switched from his native Austrian to English when talking about the film. The radio adaptation of Five Graves to Cairo is roughly an hour long and features Otto Preminger alongside Tone and Baxter, presumably as Rommel. Commentary and the collector's booklet provide more of a historical retrospective on the film and its significance among others produced during World War II.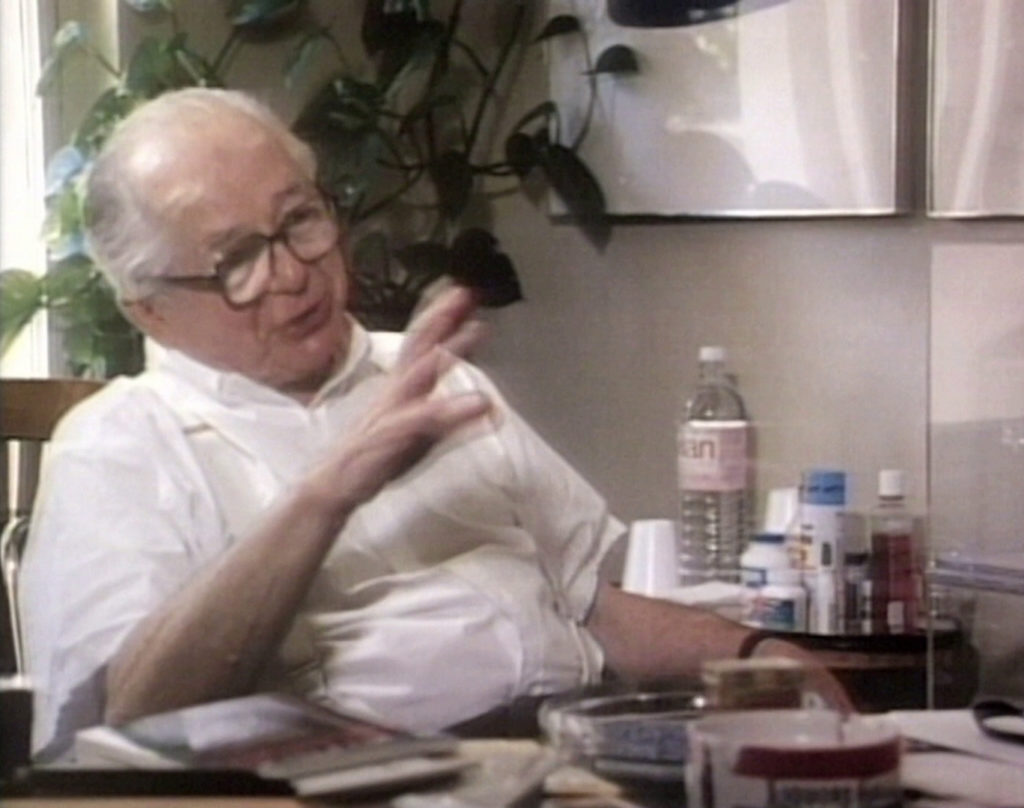 Five Graves to Cairo is a much better than one would expect and is one of Quentin Tarantino's favourite films, whose own fictional WWII story Inglourious Basterds draws inspiration, particularly the eloquent quality many of the character's exhibit.   
FIVE GRAVES TO CAIRO
(1943, director: Billy Wilder)
★★★★½
direct blu-ray screen captures
You can follow cinematic randomness on Twitter and Facebook where you'll find all my cinematic exploits. Thank you for visiting!