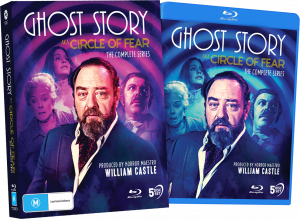 Via Vision Entertainment continues to fill the void in Australia's physical media market with classic television. Titles that would otherwise likely be relegated to streaming service. One that's lesser-known to audiences, especially nowadays, is Ghost Story aka Circle of Fear, a short-lived anthology series that explores various supernatural themes. Now the horror show is on Blu-ray for the first time ever with all 22 episodes, plus the "Pilot", all beautifully restored in full 1080p high definition.
Produced by horror maestro, William Castle, Ghost Story was created in the tradition of The Twilight Zone, The Outer Limits, Night Gallery and to a lesser extent, Alfred Hitchcock Presents, produced by his rival, and was introduced each week by Sebastian Cabot as Winston Essex, a lavish hotel owner. Written and developed by Richard Matheson, the content is more on the grounded side compared to the show's predecessor. Many of the supernatural or paranormal occurrences can be interpreted as mental anguish experienced by the protagonist like in Episode 1 – "The Dead We Leave Behind", where Jason Robards as an ill-tempered husband is driven to insanity by way of guilt or maybe it's something beyond the grave. Ghost Story also touches on some interesting ideas, like being haunted by the ghost of an individual who hasn't yet passed on in Episode 3 – "At the Cradle Foot". The time-bending story is one of my favourites along with "House of Evil", which stars Melvyn Douglas as a visiting grandfather with a very sinister motive behind his stay. The episode also features a young Jodie Foster as his deaf-mute granddaughter, Judy. Unfortunately, the series overall is a very mixed bag with quality episodes being few and far between. There's seems to be a recurring pattern of conventional ideas being executed very poorly, which often amount to a very underwhelming viewing experience. How on earth do you screw up a story about vampires murdering co-eds? This was obviously reflected in the TV ratings as the show was renamed to Circle of Fear after Episode 13, which ironically is among the best. Complete with a new intro and theme, the reworked program was more to the point, dropping Cabot as the presenter. Despite being less than consistent, I did enjoy the show overall and the long list of guest stars are enticing, particularly those who are still active today.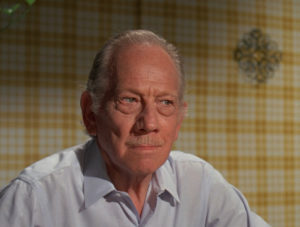 VIDEO AND AUDIO
While the quality of the show's material suffers from being a little patchy, as a Blu-ray release, its more impressive than anyone could have expected. Much like the vibrantly coloured packaging, picture quality is stunning in every episode, each presented in 4:3 for your tube TV. However, Episode 16 – "Earth, Air, Fire and Water" is presented in full 16: 9 widescreen, which is odd and I really can't think of an explanation as to why, but it looks great nonetheless. Sound is generally consistent with each episode in a very clear Dolby Digital 2.0 Mono track, although Essex's introductions are often slightly lower in volume. I would that's probably because they were all shot separately. Unfortunately, there are no subtitles and the set is Region B encoded.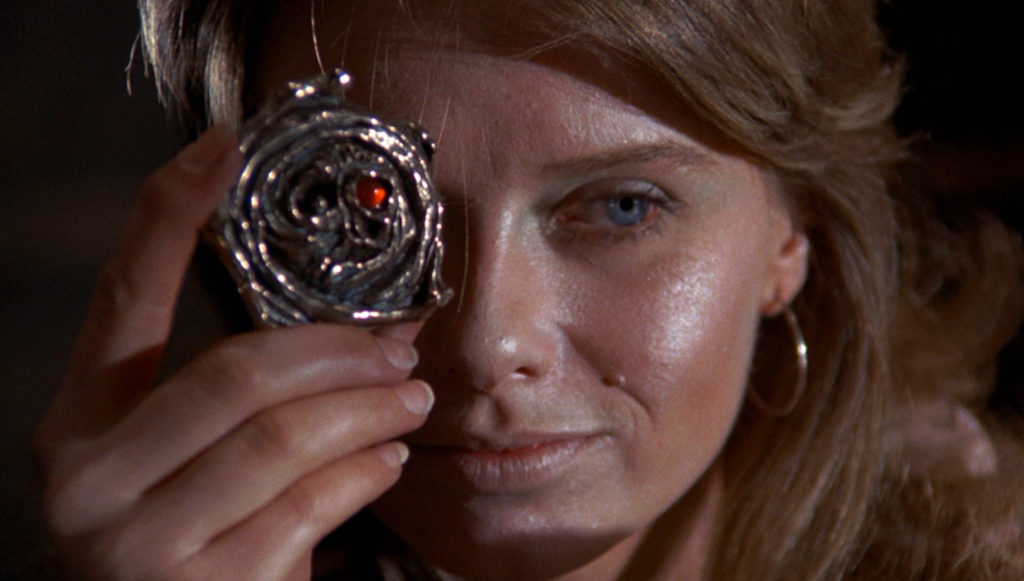 SPECIAL FEATURES
William Castle's Ghost Story – Audio tracks from the original story LP
I honestly wasn't expecting any bonus content given the how obscure Ghost Story is, but Via Vision have sourced some audio, which I assume pre-dates the show. It's a nice little novelty since a physical copy of the LP would be hard to find these days and it be would great to play during Halloween. All 8 tracks are presented nicely in retro form with a simple animated playback screen for each, which matches aesthetically.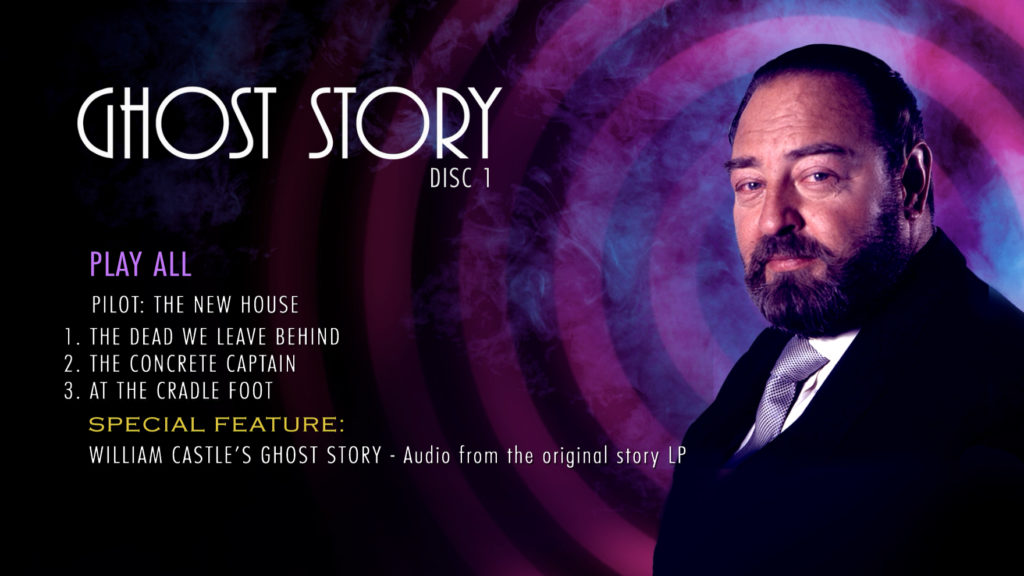 Ghost Story aka Circle of Fear probably came too late in the game, but I admire the effort from Castle, Matheson and regular co-writer Jimmy Sangster. I'm a suck for 70s television so I couldn't resist and I think the now somewhat dated quality might actually work in the show's favour, not to mention the HD upgrade.
GHOST STORY AKA CIRCLE OF FEAR
(1972-73, creator: Richard Matheson)
★★★½
Head over to the Via Vision Entertainment Facebook page for the latest releases, giveaways, great deals and more!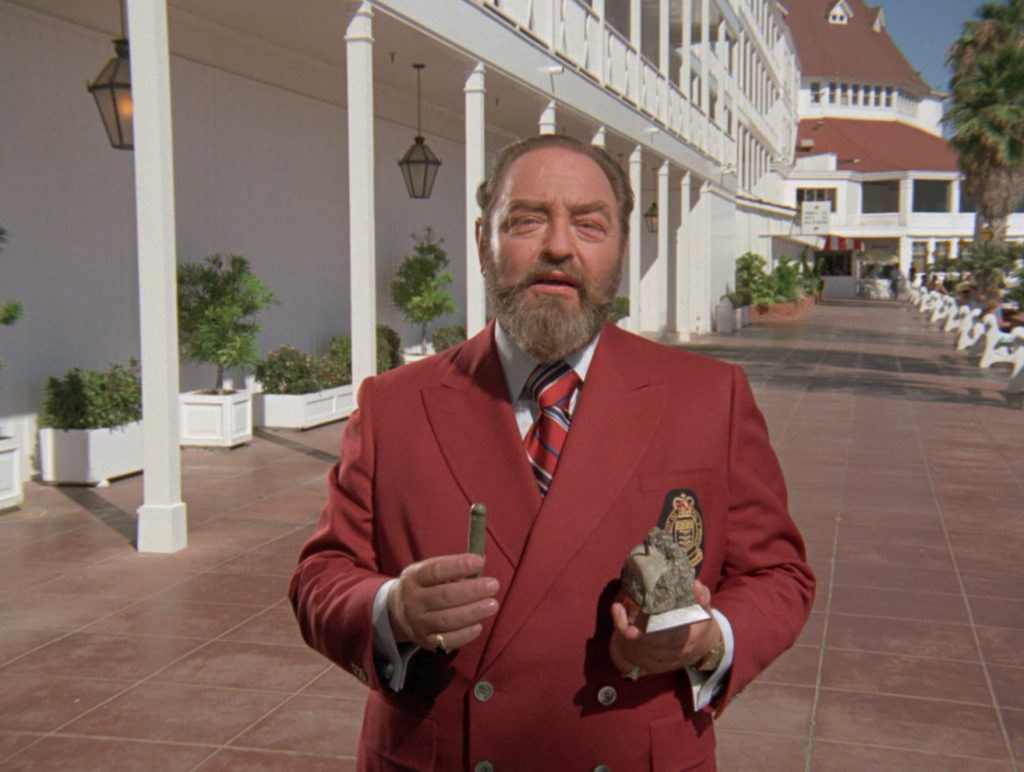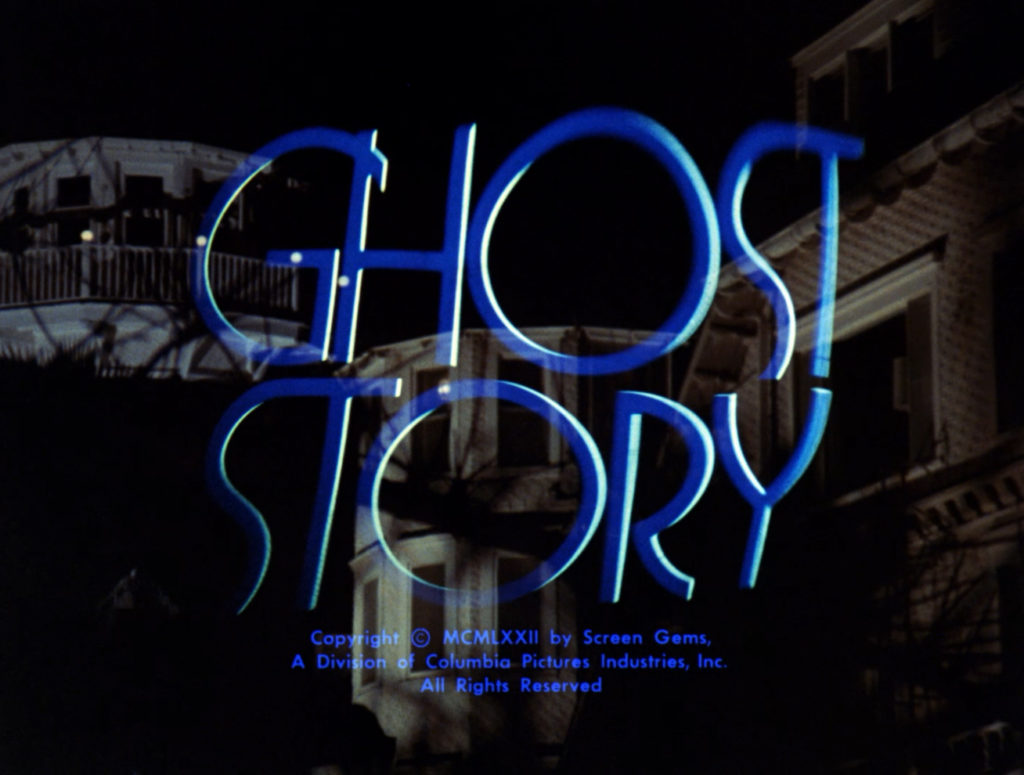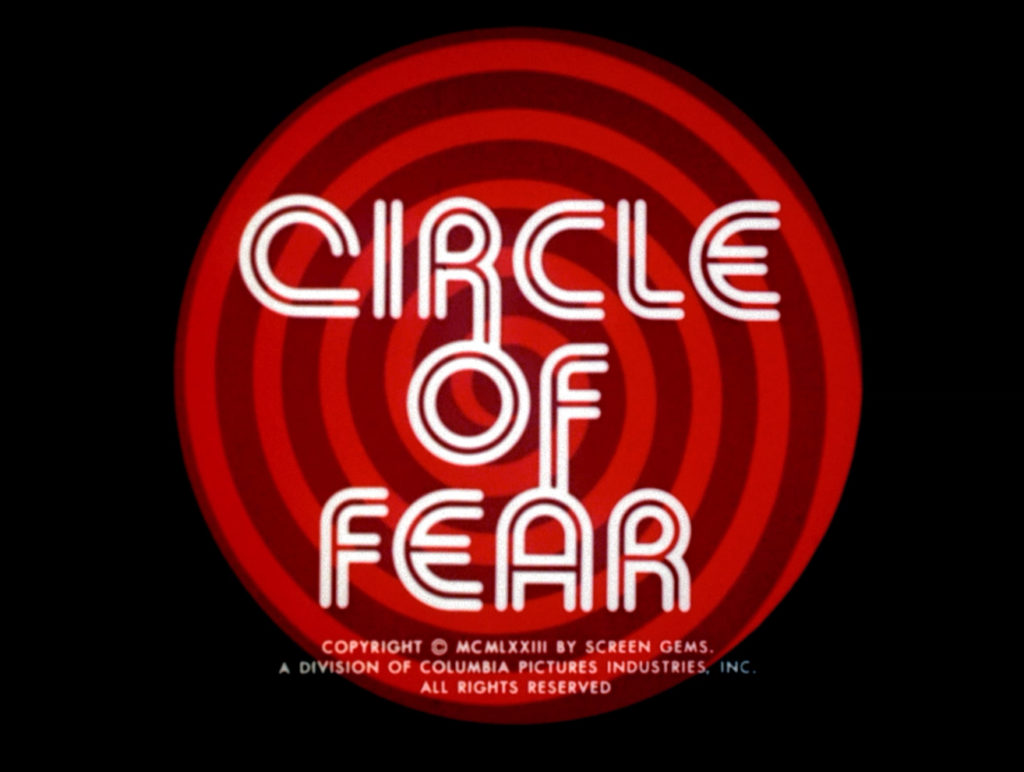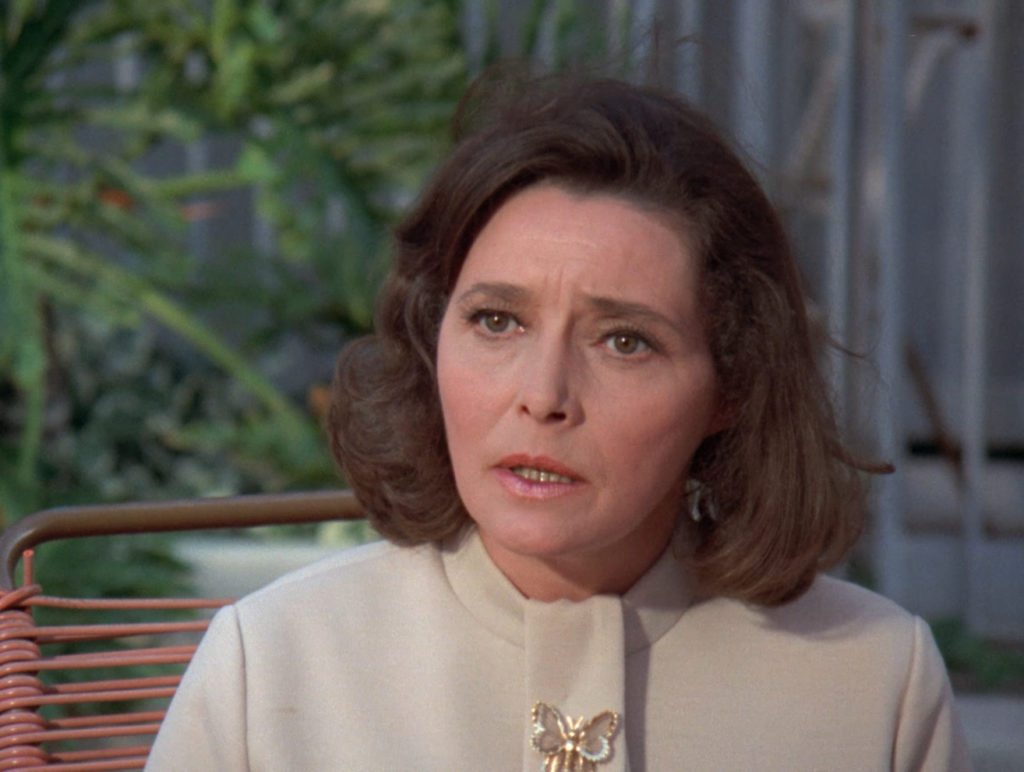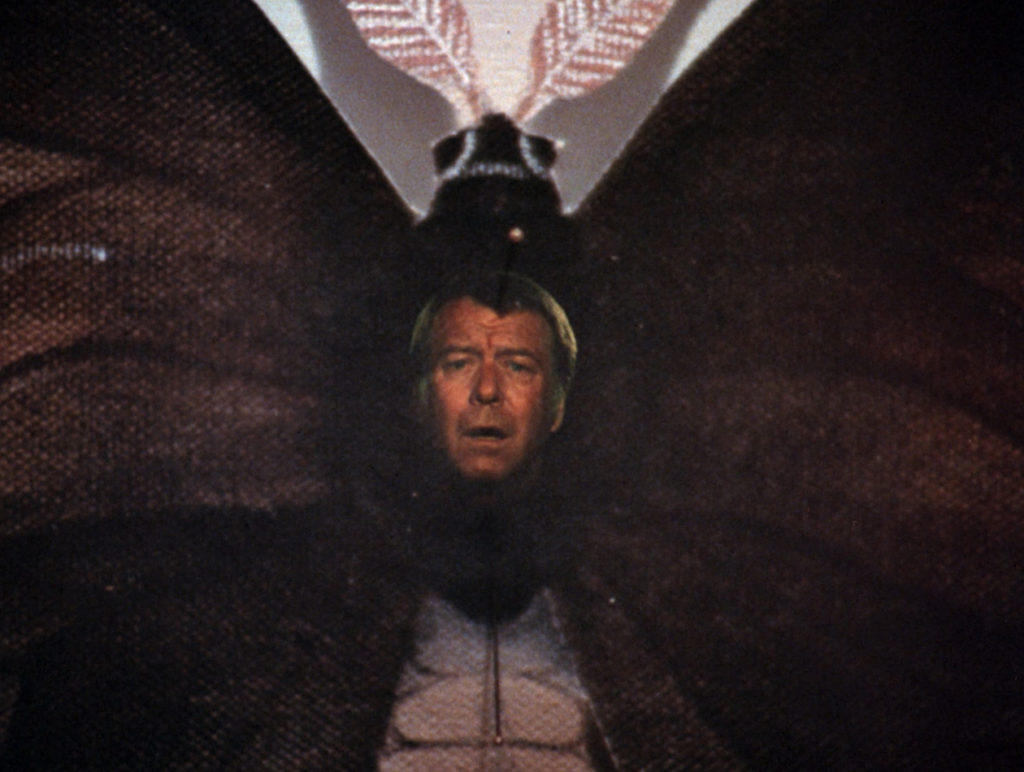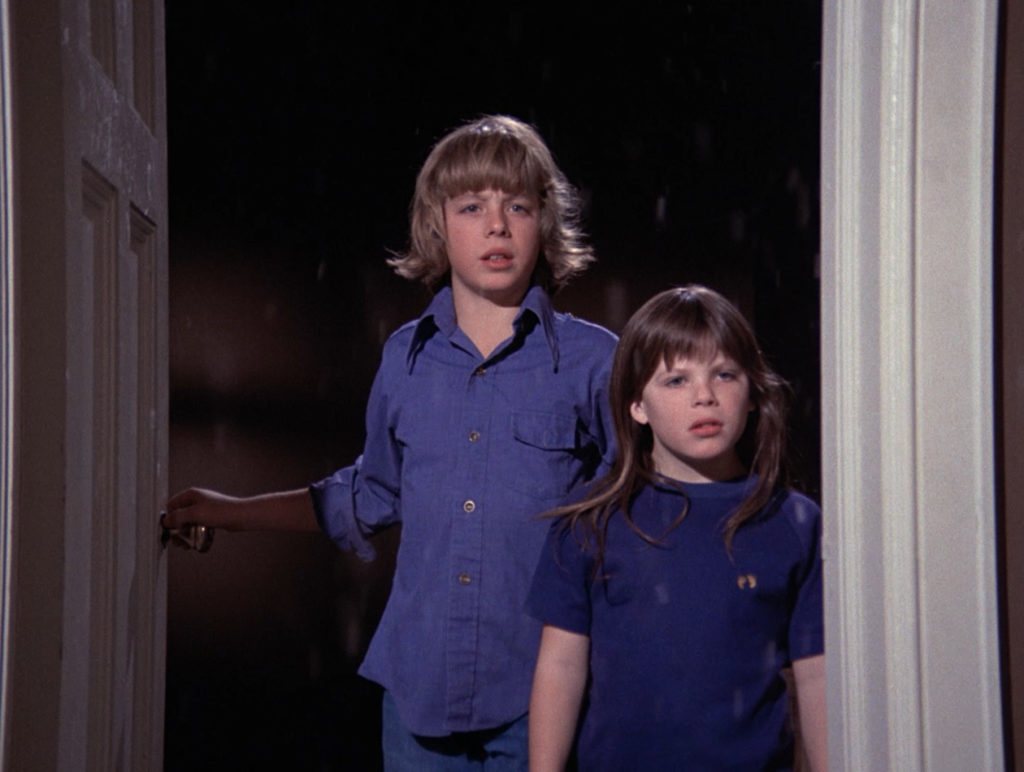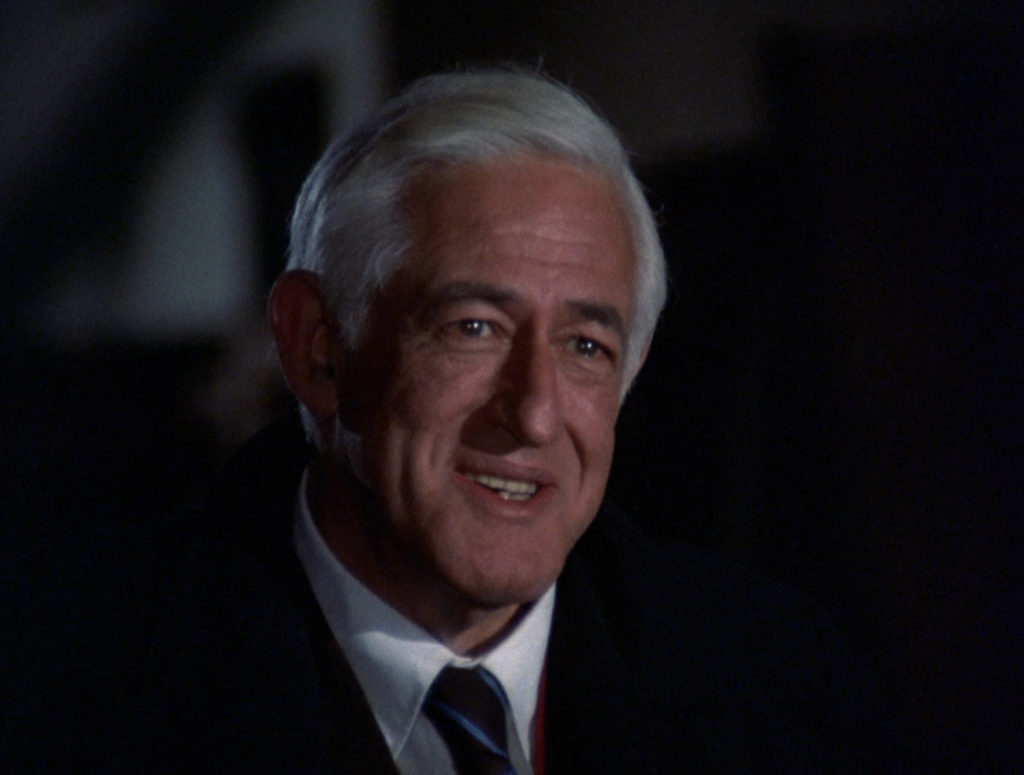 direct blu-ray screen captures
You can follow cinematic randomness on Twitter and Facebook where you'll find all my cinematic exploits. Thank you for visiting!