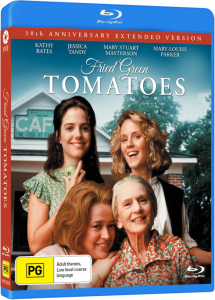 When I think back to the early 90s, when times were simpler, Fried Green Tomatoes was the ultimate chick flick. It was everywhere. Gone with the Wind for new a generation of female audiences. While preoccupied with Batman and Teenage Mutant Ninja Turtles, I knew this as a universal truth and appropriately steered clear because girls and everything affiliated with fairer sex had germs.
Based on the novel Fried Green Tomatoes at the Whistle Stop Cafe by Fannie Flagg, an unhappy housewife, Evelyn, plagued with a lack of purpose in life inadvertently befriends an elderly woman residing in a nursing home who recounts tales of people she knew in her past. Set in the heart of Alabama, this beautifully crafted female-centric drama explores unlikely friendships and unconditional love during times of hardship, both personally and socially. Dual narratives taking place during the Great Depression and present-day cleverly parallel one another, with poignant themes and common adversities transcending both times periods. Community spirit is a prominent fixture during the scenes within the earlier setting where characters from multiple walks of life are welcomed and accepted, a touching display of humanity equality despite the onset of widespread racism. Characters shine throughout the film, from the inseparable Idgie and Ruth played by Mary Stuart Masterson and Mary-Louise Parker, to Evelyn and our story's narrator Ninny played by Kathy Bates and Jessica Tandy respectively. I feel it's unfair to rate the performances of these four women separately as they are all equally strong and significant, complete with an irresistible Southern drawl.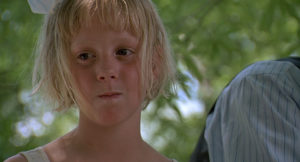 VIDEO AND AUDIO
Via Vision has re-packaged Universal's 2014 release, complete with the studio signature menu format. It does irk me a little when labels opt for this approach with mainstream titles, but to be fair, physical media production is often an expensive venture and granted, the Australian market is relatively small. Quality-wise, it's a really nice Blu-ray with strong colour, but if I feel if Universal commissioned a new film scan for the 30th anniversary, the 1.85:1 presentation would look even better. Although the disc's 5.1 DTS-HD Master Audio track packs a lot of punch and is fully immersive in with many layers of sounds to hear be heard with great clarity. English, Spanish and French subtitles are included, and the disc is region B locked.
SPECIAL FEATURES
Deleted Scenes
Outtakes
Moments of Discovery: The Making of Fried Green Tomatoes
Sipsey's Recipe
John Avnet's Director's Notes
Production Photographs
Poster Campaign
Feature Commentary with Director Jon Avnet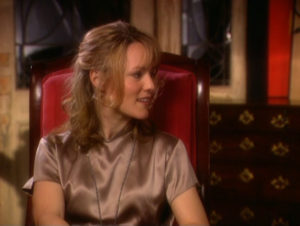 The special features for this Via Vision disc are all ported from previous releases, but nonetheless are expansive and an insightful treat for fans. The biggest selling point here is the making-of documentary which runs around 65 minutes and details the film's journey from the novel to the screen, as well as its legacy. Comprised of onset and retrospective interviews from the cast and crew, this featurette benefits from its datedness, as the anecdotes and thoughts shared are still fresh. Deleted scenes and outtakes run for only a few minutes each but offer amusing insights into behind the scenes antics. The rest of the special features are comprised of galleries, the most unique of which are recipes from the novel as well as director Jon Avnet's production notes on three key scenes.
Having now seen Fried Green Tomatoes I appreciate and embrace its rustic charm, firmly of the belief that anyone has the capacity to enjoy this wonderful movie on some level at the very least. Vis Vision's release overall is the most complete edition today and their cover design is by far the best.
FRIED GREEN TOMATOES
(1991, dir: John Avnet)
★★★★
direct blu-ray screen captures
production stills courtesy of Via Vision Entertainment 
You can follow cinematic randomness on Twitter and Facebook where you'll find all my cinematic exploits. Thank you for visiting!