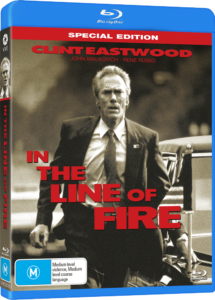 I was 9-years-old when I watched In the Line of Fire, fresh on VHS, with my Dad; probably close to a year after it hit theatres because there was no three-month turnaround back then. Yes, the wait was often agony. I would watch anything that even resembled action and I had been introduced to Clint Eastwood at the inappropriate age of five via The Dead Pool. Now with Via Vision Entertainment's new Blu-ray release, I recently had the chance to re-live that small portion of my childhood, but with mature eyes.
German-born director Wolfgang Petersen (The Neverending Story) directs screen legend Clint Eastwood as Secret Service agent, Frank Horrigan, a man haunted over his failure to protect John F. Kennedy from his very public assassination thirty years ago. Now on the edge of retirement, an ageing Frank is faced with a deadly challenge and chance at redemption in the form of a brilliant psychopath played by John Malkovich, who plots to kill the current President.
If you like a good 'cat and mouse' thriller, you won't be disappointed by In the Line of Fire, which appears very on the level in the way it portrays the mechanics of the Secret Service and protection protocols. Yet still has that enjoyable Hollywood quality, playing up common tropes synonymous with heroes and villains. Clint Eastwood, who has always been good at playing 'cocky bastards' takes a similar approach with his portrayal as Frank, but with a slight tongue-in-cheek style, a sign that the veteran star had begun to mellow with age. Of course, he's still that 1970s love machine, but his romantic entanglement with co-star Rene Russo doesn't get in the way of the story. While Eastwood still firmly holds his own, the film's real star is John Malkovich as our mastermind assassin, who through the many phone conversations with Frank, delivers the most bone-chilling monologues of personal injustices and grievances. Even the villain's friendlier interactions with people are unsettling. In regards to the story's connection to JFK's death, it's an interesting idea to look an individual who was closely attached to the fateful event, but I found visual inserts of Eastwood in real photographs and archival footage to be really tacky, especially since the effect itself looked far from convincing. Nevertheless, the film moves at a steady pace with a nice measure of action sequences mixed with some good character development between our two opposing figures, both of whom are established experts in their receptive trades.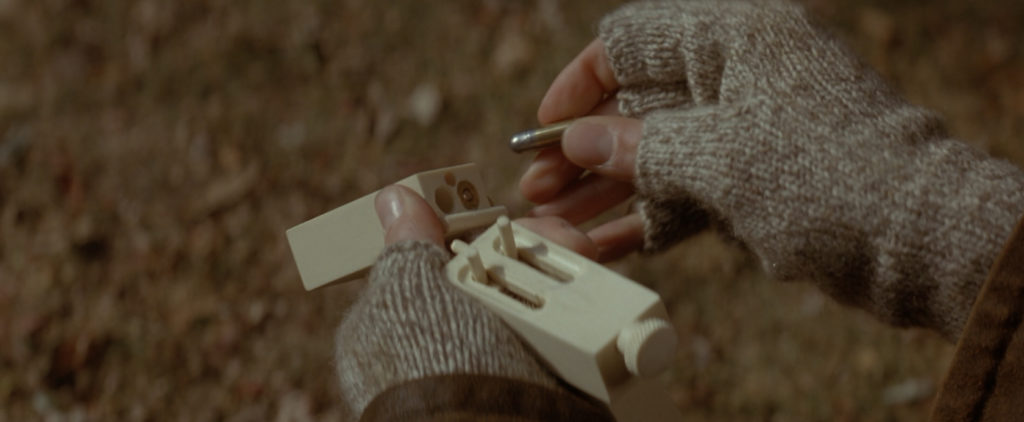 VIDEO AND AUDIO
With the exception of Via Vision's packaging, this 'Special Edition' Blu-ray is a direct port of Sony's 2008 release with trailers and Blu-ray promotions from the time. Normally I wouldn't mind as it's common practice in the industry, but we're talking about something that's twelve years old, during the format's infancy when HD transfers for back-catalogue titles weren't as impressive as they are today. While the 2.40:1 image on this disc isn't bad, it's very flat with not a lot of depth and texture, plus it's quite dark, lacking any real vibrancy. Sound on the other hand, is very strong in Dolby 5.1 (English, French, Spanish and Portuguese) with good mixing and balance.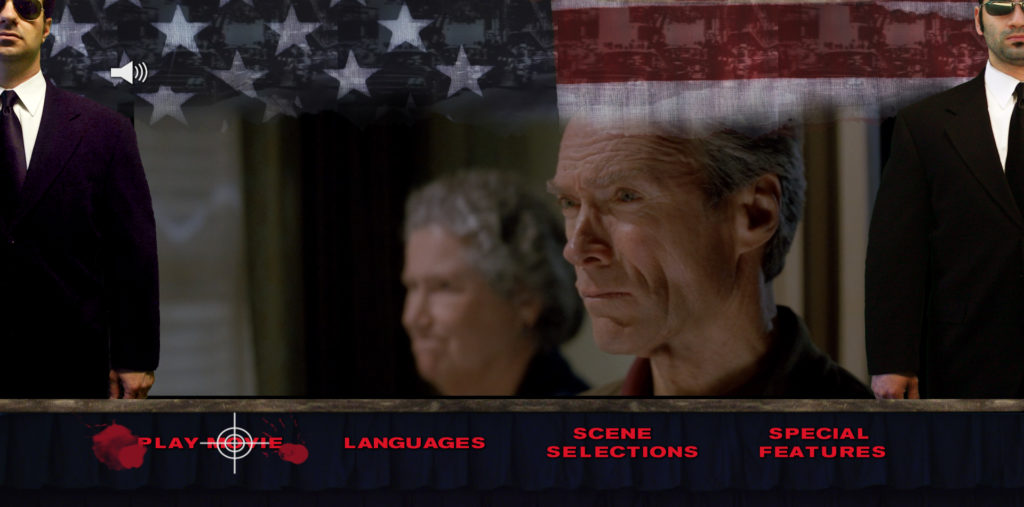 SPECIAL FEATURES
Audio Commentary with Director Wolfgang Petersen
Deleted Scenes
"The Ultimate Sacrifice" Featurette
"Behind the Scenes with the Secret Service" Featurette
"How'd They Do That?" Featurette
"Catching the Counterfeiters" Featurette
Theatrical Trailer
TV Spots
I think it's safe to assume the generous variety of bonus material was ported from the original DVD release, which I remember reading about in Empire Magazine. The four featurettes explore both the film and the Secret Service, giving viewers a glimpse into how the film came to be along with real-life comparisons. They're interesting and provide some quality supplemental viewing after the film. How'd They Do That? looks at the special effects, which I'm sure at the time were impressive, yet Forrest Gump would use similar techniques the following year which yielded almost seamless results.
In the Line of Fire holds up as a classic action-thriller and remains as one of Eastwood's best during the latter stage of his career, but watch it for Malkovich's performance. Despite the technical age of this release, it's nice that Via Vision have put the film back on the physical media market.
IN THE LINE OF FIRE
(1993, director: Wolfgang Petersen)
★★★½
Head over to the Via Vision Entertainment Facebook page for the latest releases, giveaways, great deals and more!

direct blu-ray screen captures
You can follow cinematic randomness on Twitter and Facebook where you'll find all my cinematic exploits. Thank you for visiting!