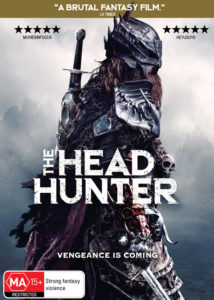 Movies are often divisive among audiences, but some fall into that realm of 50/50 where you either love or hate it, yet can't understand why others think the opposite. I feel The Head Hunter has found its way there, one several new releases out on DVD & Digital through Eagle Entertainment this month.
Produced on an estimated $30,000 budget, this 72-minute horror/fantasy is set during the 'Dark Ages' in a remote region where a lone warrior hunts and slays hideous creatures for an unnamed kingdom. He is spurred on by vengeance towards the monster that killed his child some years prior and when it returns, their final confrontation becomes something unimaginable.
I really enjoyed The Head Hunter despite some truly disturbing moments. It was more than I expected for a story that's very contained; set in a world that feels fully realised with elements of fairy tales and the literal stuff of nightmares. With nothing more than a few lines of dialogue, the film's language is very visual, driven often by harsh actions of sheer brutality. When the ominous sound of a horn bellows from the castle keep nestled high above his dwelling, our thankless hero sets out on what's implied to be a daily/nightly task. He returns with the head of whatever foul beast he cut down, one of many trophies we see spiked crudely to a wall of putrid decay. Subscribing to some form of sorcery, our titular hunter heels his open wounds with a vile black concoction containing miraculous properties, adding nicely to the story's mythos. Shot on location in Norway, Portugal and California, the locations are stunning and help create the film's harsh world; and the level of detail we find inside the protagonist's home is incredible, looking all too real among the litter of filth and possessions. It's hard to believe this film was made on what many would consider a micro-budget and the creature effects are entirely practical, which make them all the more horrifying, particularly the ungodly sounds some of them make. Nordic actor Christopher Rygh plays the mysterious lead figure, whose portrayal of a weathered man who's endured unspeakable horrors is extremely raw, with a stare that speaks volumes.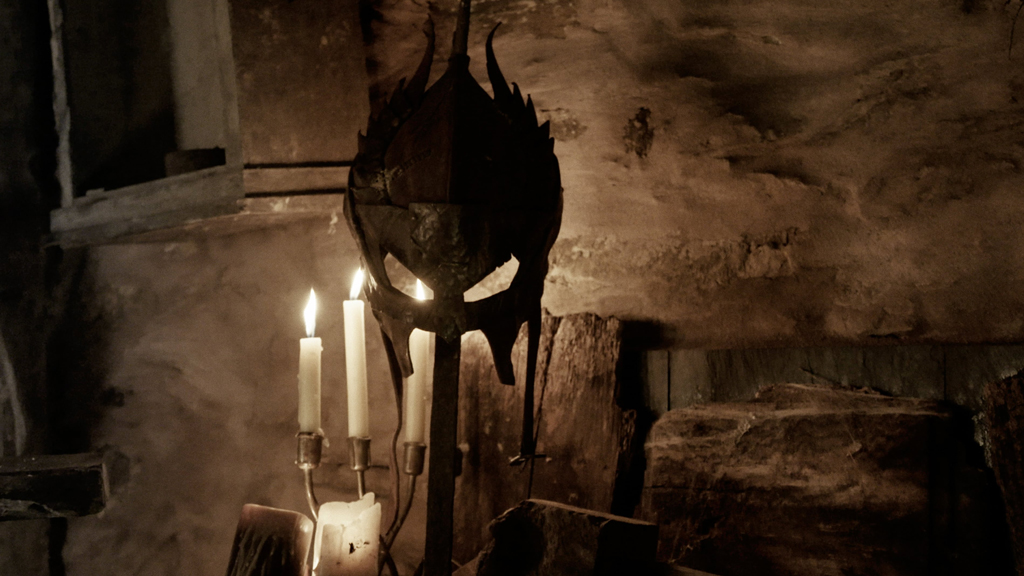 VIDEO AND AUDIO
I watched The Head Hunter via a HD digital screener, which looked especially nice considering how well the film is shot. However, since the picture is quite dark for a good portion of the runtime, I doubt much will be lost in way of quality should you want to pick up the PAL formatted DVD; which is presented in 16:9 (1.78:1) widescreen. Sound contributes greatly to the horror element and even with a standard Dolby 5.1 track, it's very immersive and will likely have you looking over your shoulder.
The Head Hunter wastes no time and cuts to the bone, so to speak. It's a dark axe-splitting descent into a place where monsters not only existed but yield an evil presence over the land where man has no place.
THE HEAD HUNTER    
(2018, director: Jordan Downey)
★★★★
production stills courtesy of Eagle Entertainment (Aust) Pty Ltd
You can follow cinematic randomness on Twitter and Facebook where you'll find all my cinematic exploits. Thank you for visiting!