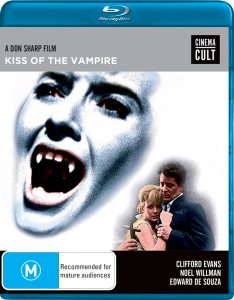 Hammer and vampires go together like peas and carrots, boasting a wide selection of films centering on the infamous creatures of the night, more often than not starring Christopher Lee as blood-sucker No. 1, Count Dracula. Out now from Cinema Cult for the first time on Blu-ray in Australia, Kiss of the Vampire represents a deviation from the norm, offering audiences a rather high society take on vampirism. When a honeymooning couple experiences car trouble, leaving them temporary stranded in a small Southern European village, help comes from a reclusive aristocratic family with sinister motives.
Unlike many of Hammer's monster films, both before and since this obscure entry, it was refreshing to meet characters that weren't of the usual stereotypes. Not only are we not met with overly superstitions villagers with ominous warnings at every turn, but there are also no busty maidens flaunting themselves to our male antagonist. Instead we have down to earth characters who approach their situation realistically in a community divided by social class. Despite these unique qualities, the film still manages to showcase its picturesque setting whilst retaining that classic Hammer horror atmosphere. Our bohemian individuals, living above their simpler counterparts, are quite suave and sophisticated, led by the charming Dr. Ravna, played smoothing by Noel Willman. Of course their malevolent intentions are noticeable, but it's the slow build and somewhat flirtatious dance with our couple, Gerald and Marianna (Edward De Souzal and Jennifer Daniel) that's the most chilling element to the elaborate plot.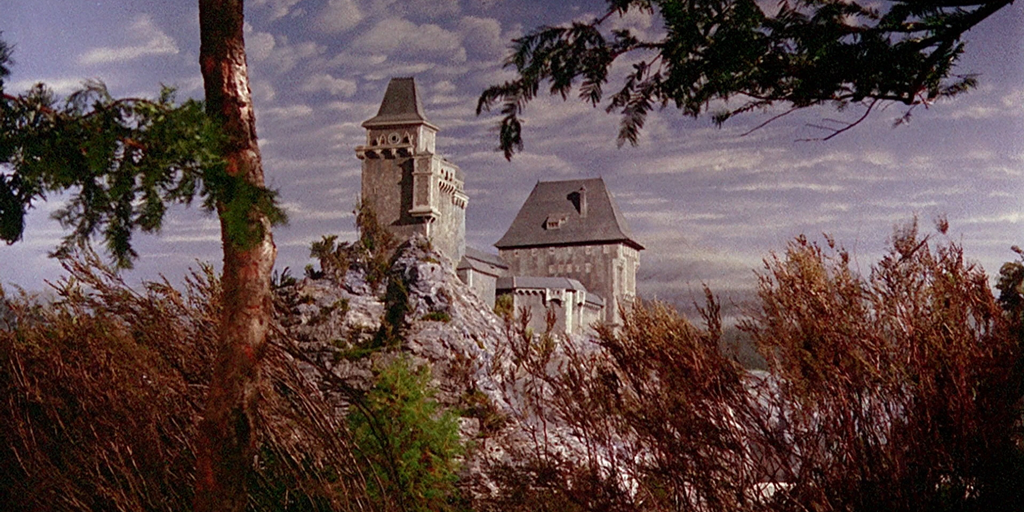 VIDEO AND AUDIO
Kiss of the Vampire comes presented in an absolutely gorgeous transfer, presumably sourced from Universal Blu-ray release, which is immediately eye-catching to the viewer. Hammer's signature use of vibrant colouring benefits immensely, especially the often generous use of viscous fire-engine red blood. Sound however is of equal measure, but the 2.0 Dolby Digital track is more than adequate for the classic title.
With 2018 quickly winding down, fans can rest assured that Cinema Cult have two more titles in store for December and while they're big contenders, I personally cite Kiss of the Vampire as the label's top release of the year and a must-see for Hammer enthusiasts.
Note: Kiss of the Vampire is also available on DVD from Shock Entertainment.
KISS OF THE VAMPIRE
(1963, dir: Don Sharp)
★★★★
You can follow cinematic randomness on Twitter and Facebook where you'll find all my cinematic exploits. Thank you for visiting!