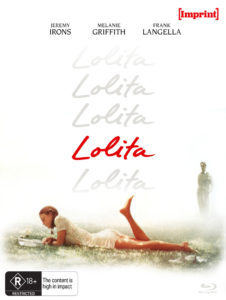 It's difficult to express how much you like or enjoy a particular film when the subject matter is as controversial as it is here, to put it mildly, but as apprehensive as I am, I'll do my very best to convey what I appreciate and take from Lolita, now available on Blu-ray from Imprint Films.
Adapted from Vladimir Nabokov's infamous novel, respectable and well-do-to English professor, Humbert Humbert (lazy parents) becomes sexually attracted to the 14-year-old daughter of the widow from whom he is renting a room in America. Or, to quote the very blunt IMDb one-sentence summary, "An English professor falls for a minor, and has to face the consequences of his actions." Rather well said.
Lolita is a tragedy, centred around two effectivity doomed individuals, Humbert (Jeremy Irons) and the object of his desire, Delores 'Lolita' (Dominique Swain), a rambunctious teenager who does not understand the ramifications of her perceived flirtatious antics through the eyes of her admirer.
There's almost a feeling of normality when the two set off following the unexpected passing of Delores' mother, Charlotte (Melanie Griffith), who Humbert strategically marries. For our flawed protagonist, now the legal guardian, his fantasy is near complete, but his growing paranoia, compounded by Delores' rebellious personality begins to chip away at his mental state. With a mysterious stranger never far behind, we transition from a harmonious first half of the film to the disturbing reality of a young girl, who is, without question, a victim wanting to escape.
Jeremy Irons grapples with the role of Humbert through a performance that encroaches on being sympathetic. He's nonetheless a monster, self-ware of his disposition, but tries to justify it by recounting the trauma from the painful loss of a girl he loved as a youth; who he now sees in his 'Lolita'.
Dominique Swain, in her debut performance, is very convincing as one would expect since she is affectingly playing herself in a sense, a teenager; while we have Frank Langella playing a perverted heap of human beings, the playwright, Clare Quilty, a predator in every sense of the word.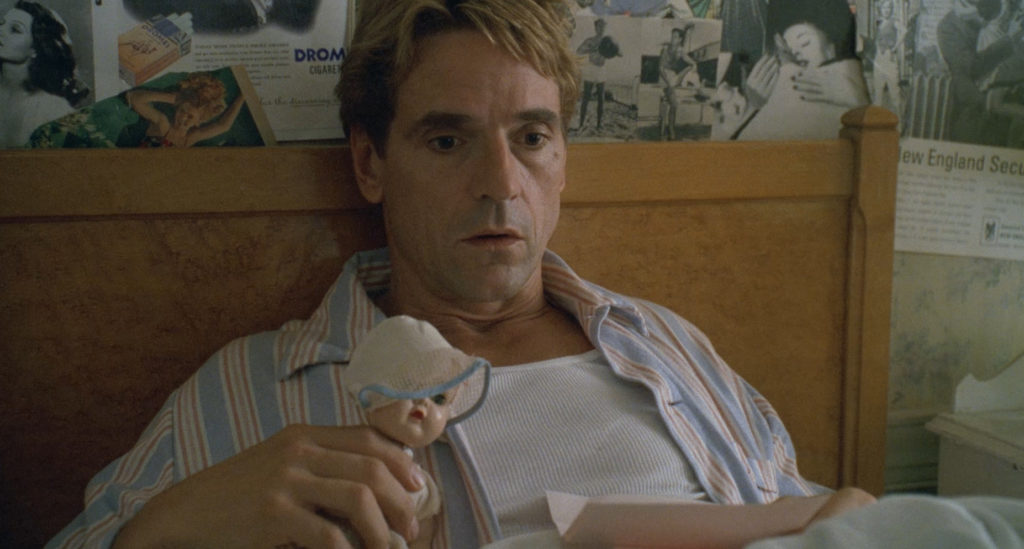 VIDEO AND AUDIO
Madman Films quietly released Lolita on DVD previously and for an SD treatment, the quality was surprisingly poor, so Imprint's Blu-ray release is a welcome upgrade with an HD-DTS 5.1 Surround track and of course the optional LPCM 2.0 Stereo track; both of which complement Ennio Morricone's beautifully melancholic score. Presented in 1.85:1 widescreen, the standard 1080p transfer is impressive with no visible issues and while it's not the result of a recent restoration, modern screens will give the image a nice boost. English language and English HOH subtitles are included.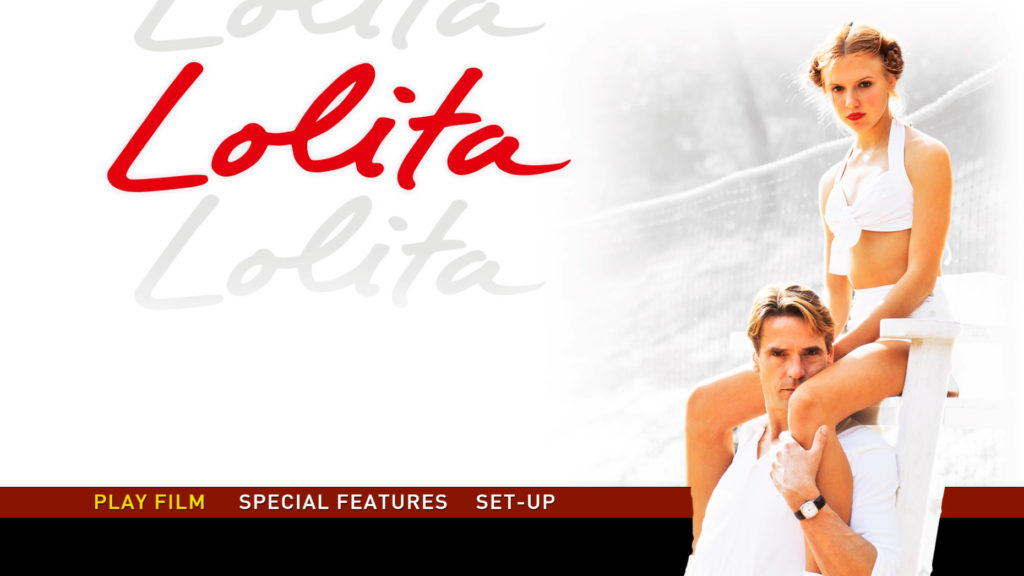 SPECIAL FEATURES
NEW Audio commentary by film critic Josh Nelson
Audio commentary by director Adrian Lyne
NEW An Exhausting Film – interview with cinematographer Howard Atherton
NEW The Seduction of Humbert Humbert: Adrian Lyne's American Beauty Lolita – video essay by author/critic Kat Ellinger
Casting Session – with actor Jeremy Irons and Dominique Swain
On the Set – vintage featurette
Most of Lolita's special features come ported from previous DVD releases, including one released in Australia; so, collectors can upgrade their old copies. New featurettes come in the form of a commentary by film critic Josh Nelson, who offers a very academic yet respectful analysis of Adrian Lyne's approach to the depiction of Humbert Humbert and how it differs from Kubrick's version. Kat Ellinger, on the other hand, focuses on Lolita's portrayal of our female protagonist in her video essay, which is admittedly a challenging watch, and destroys any romantic notions viewers may have of this story.  The disc's third and final exclusive supplement is a 40-minute interview with the film's cinematographer Howard Atherton. While Atherton gets a bit confused on some of his recollections, this fact only proves the featurette's point of how challenging Lolita was to shoot.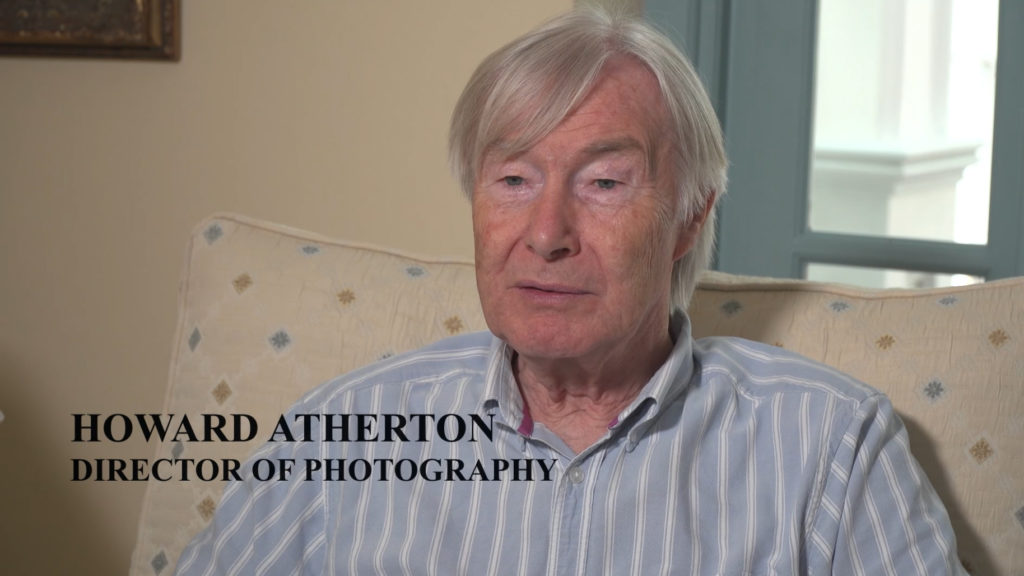 Make no mistake, Lolita is not the beautiful love story that some people claim it to be. It's an utterly heartbreaking tale about the loss of innocence at the hands of someone who is fundamentally broken. However, the film's cinematic quality does lend itself to moments of beauty; be it the post-World War II setting of rejuvenated Americana, the sprawling country or in the strange profound sadness that lingers throughout.
LOLITA
(1997, director: Adrian Lyne)
★★★★
Head over to the Imprint Films Facebook page for the latest releases, giveaways, great deals and more!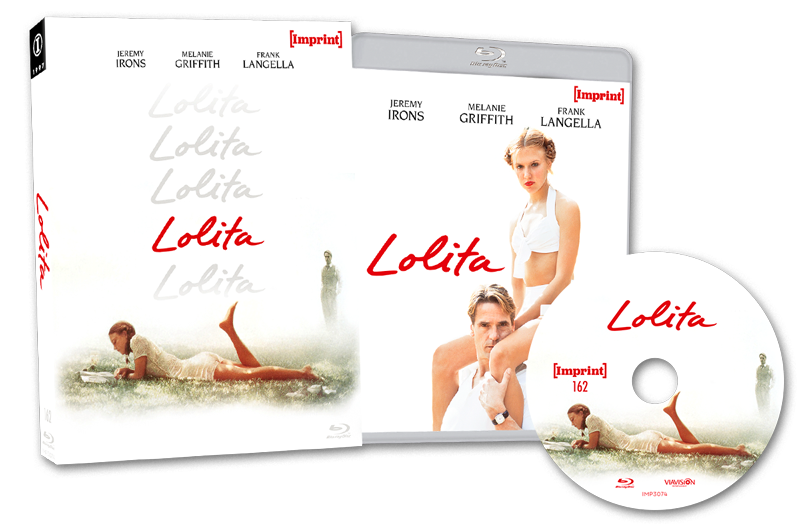 direct blu-ray screen captures
You can follow cinematic randomness on Twitter and Facebook where you'll find all my cinematic exploits. Thank you for visiting!