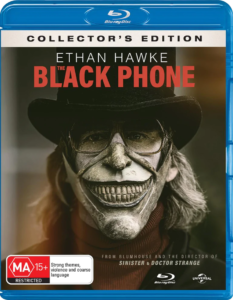 Blumhouse's The Black Phone is a supernatural coming-of-age horror film from Sinister director, Scott Derrickson, reuniting once more with Ethan Hawke. Just two months after it's run in cinemas, fans can now unpack a Collector's Edition Blu-ray, available through KICKS Australia.
Set in North Denver, 1978, 13-year-old Finney (Mason Thames) is snatched off the streets by a serial killer, known as "The Grabber", who's responsible for a recent string of disappearances. Imprisoned in a sound-proof basement, our young hero begins to receive calls on a disconnected black phone from the previous victims and unfortunately, *69 is not an option.
With some disturbing parallels to the John Wayne Gacy murders, specifically, its nefarious villain who masquerades as a magician, The Black Phone balances the real-world horror of child abduction with a supernatural element that isn't overused. The titular device can be interpreted as an intervening force or collective energy that has lifted the veil between life and death to help our young protagonist stop the monster who awaits above.
Ethan Hawke, not an actor known for wicked performances, is utterly frightening as The Grabber. Ferociously violent yet strangely flamboyant, you don't know which version you'll get each time he descends those stairs, a key ingredient to the film's level of tension and an overwhelming sense of danger that rarely subsides.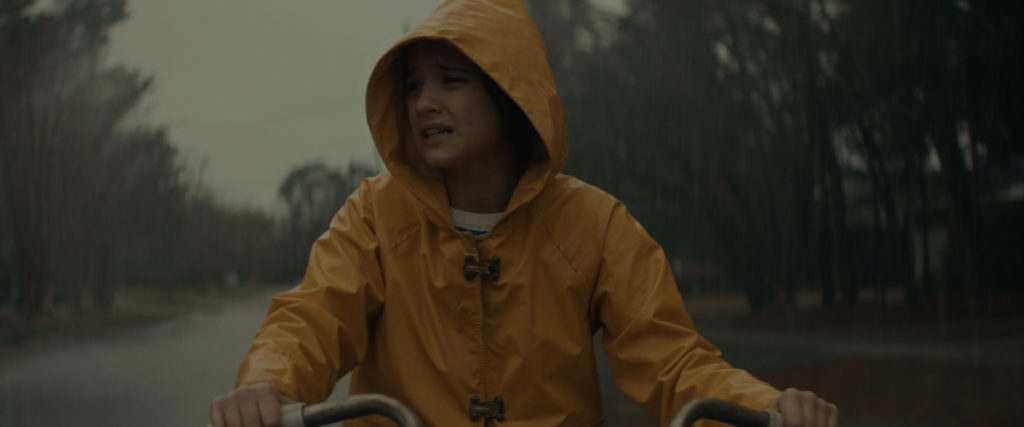 Finney's younger sister, Gwen (Madeleine McGraw), is our link to the outside world following her brother's kidnapping. She's a pint-sized Nancy Drew with the potty mouth of a Stephen King character, but who's also affected by the supernatural element, sending her on a quest to find her brother's whereabouts with the bloodied ghosts of victims past never close behind. The siblings endure a rather unforgiving childhood between dodging school bullies and incurring the wrath of their abusive and grief-stricken father, played by Jeremy Davis; leaning into the coming-of-age sentiment when the worst happens.
VIDEO AND AUDIO
Horror movies seem to be getting progressively darker, literally speaking, but in the case of The Black Phone, the rather dull 2.39:1 image still fits the bill for Blu-ray offering high clarity and a powerful 7.1 DTS-HD track. I know that many of my fellow physical media collectors have lamented over missing out on a 4K release here in Australia, but I can assure you that you're not being short-changed as this 1080p offering is excellent.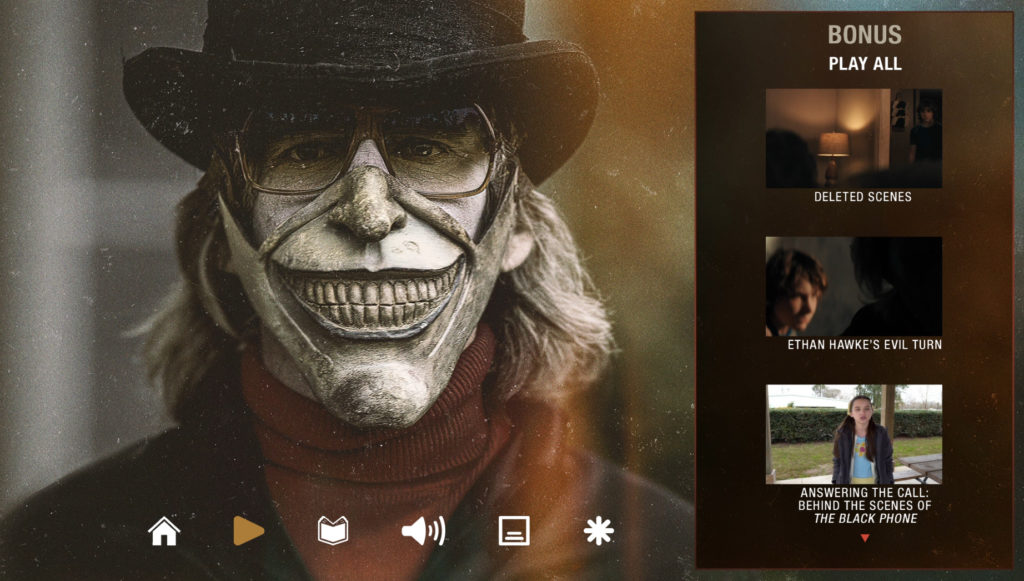 SPECIAL FEATURES
Deleted Scenes
Answering the Call: Behind-the-Scenes of The Black Phone
Ethan Hawke's Evil Turn
Devil in the Design
Super 8 Set
Feature Commentary
Shadowprowler – a short film by Scott Derrickson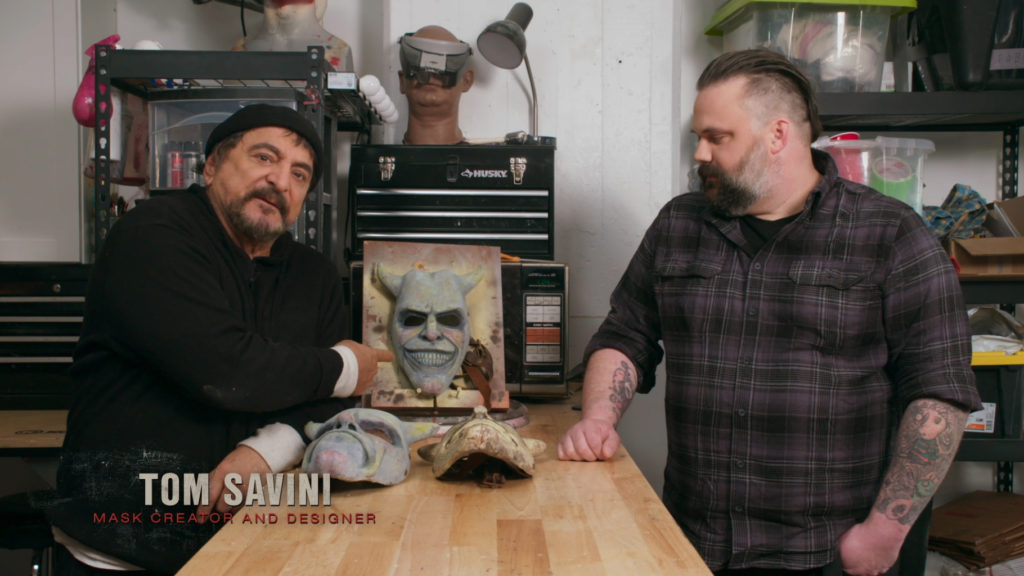 The special features of Universal Blu-ray releases are always presented in a sleek and uniform fashion. While they may lack the depth of featurettes found on older or boutique releases, it's wonderful to see studios are still putting the effort in to present and supply extra content—adding to the value of the product. All up, behind-the-scenes material totals about 20 minutes and is separated into four sections which are listed above. Each featurette depicts on-set and sit-down interviews with cast and crew, production photos and filming. There are only two deleted scenes, which total one minute-and-a-half and both take place after the second victim is taken; while they don't add much to the overall story, they're still an interesting watch. Finally, Scott Derrickson's short film, Shadowprowler, is an interesting time capsule of the COVID lockdown; featuring the director's two sons, it's a simple but effective little thriller. – by Hannah Lynch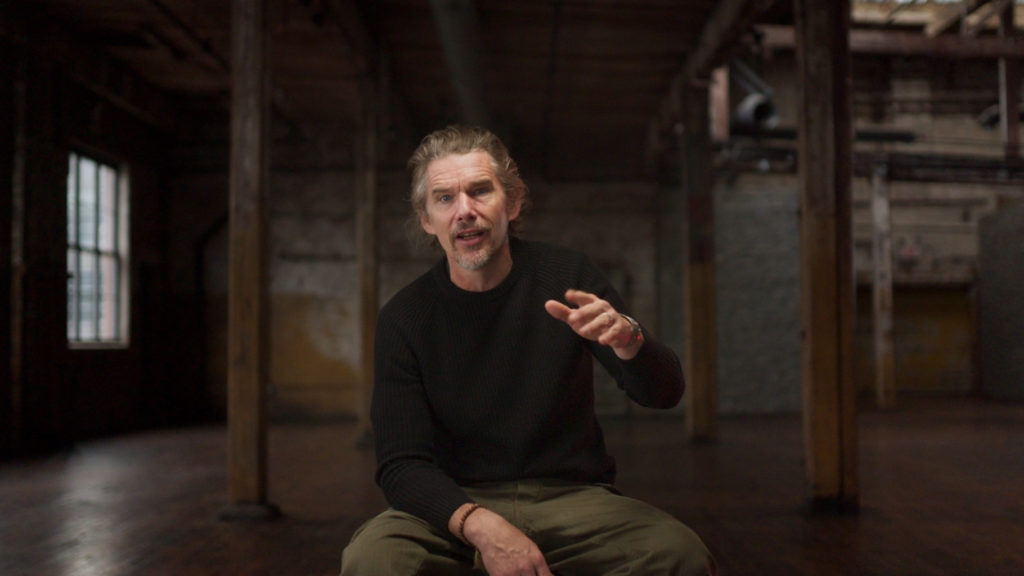 The Black Phone arrives right in time for Halloween and the seasonal vibe, complete with old horror movies playing on tube TVs, will help you get in the mood. Many thanks to KICKS Australia for generously providing a copy for this review. You can find many of the latest releases available on 4K Ultra HD, Blu-Ray and DVD by visiting www.kicks.com.au
THE BLACK PHONE   
(2021, director: Scott Derrickson)
★★★★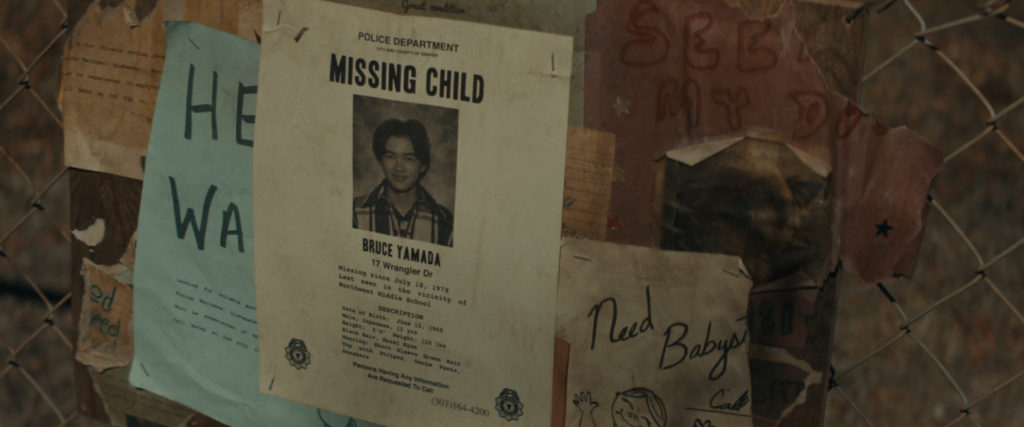 direct blu-ray screen captures
You can follow cinematic randomness on Twitter and Facebook where you'll find all my cinematic exploits. Thank you for visiting!