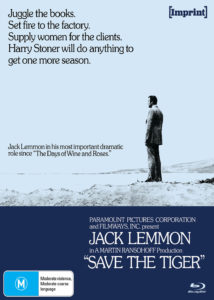 With the New Year underway, we have a whole new batch of films from the 1970s turning 50; that's two whole generations, and one such classic that lingers around the passing of times is Save the Tiger, released late last year on Blu-ray from Imprint Films.
Jack Lemmon stars in what was a passion project for the then-aging star, who worked for scale in order to help ensure the film got made; which was deemed to have limited commercial prospects by Paramount Pictures. Lemmon plays business owner and war veteran, Harry Stoner, a disillusioned man clinging to the values and morals he once held so dear as he finds himself more and more out step with today. His apparel company is hurting financially, which has Harry toying with the idea of insurance fraud much to the disapproval of his long-time partner, Phil (Jack Gilford), as their attempts at cooking the books had only short-term effects.
While not a very eventful film, it's fundamentally a character piece about a man's obsession with his own past and nostalgia for the "good old days". It's in ways a sort of a flip on today's sentiments towards the past as nostalgia has almost become a commodity, sold to us by streaming services in the form of shows like Stranger Things. Whereas for Harry, nostalgia is his determent. He's crippled by it; regularly slipping into these brief interludes of reminiscing about baseball and music.
Harry is scraping by on the morals he's about to sacrifice, representing a failure of the American dream, which combined with his combat experience in WWII, boils over into rants about floundering patriotism. Lemmon is at his dramatic peak as the melancholic lead, which isn't just restricted to dialogue. You can almost see the weight on his solders and the lingering sadness in his eyes between the empty stare and fleeting smiles from old memories. Yet there's an ounce of hypocrisy to Harry as he lives considerably well in a lavish home, even flaunting his wealth and sophistication to a young hippie hitchhiker, Myra (Laurie Heineman) he picks up. He talks about keeping people employed, enabling to make a living, yet seem unwilling to trim some of the fat off his lifestyle, which feels very removed from his rather modest office setting.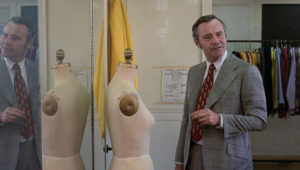 I'm roughly ten years younger than Harry but find myself relating more and more to the character's constant feeling of longing for simpler times, especially due to how much the world changed over the past three years. Movies aren't even called movies anymore. They're referred to as 'content'. However, I don't lament nearly as much as Harry, but the feelings mentioned above have arrived a little early.
VIDEO AND AUDIO
Paramount has provided a 1080p master for Imprint's use. Despite the transfer appearing a little dated, I can promise the 1.78:1 image looks great on 55" LED television and the aged appearance perfectly suites a number of the film's poignant themes. The single LPCM 2.0 Mono track has a nice modest sound to it, especially when Harry's much-adored Bunny Berigan's I Can't Get Started opens the film, which again, is very fitting to our protagonist. English language, optional and English HOH subtitles are included.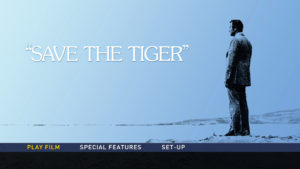 SPECIAL FEATURES
Audio commentary by director John G. Avildsen and producer/writer Steve Shagan
NEW Audio commentary by film historian/filmmaker Daniel Kremer
NEW Ammo for Shooting Clouds: John G. Avildsen Before Rocky – video essay by film historian/filmmaker Daniel Kremer
NEW Interview with film director Lloyd Kauffman
NEW It's All Just Good Acting – interview with actress Laurie Heineman
Vintage Interview with Jack Lemmon (1973)
Theatrical Trailer
Imprint's debut release of Save the Tiger fittingly comes with all new bonus content, save for a DVD-era commentary by director John G. Avildsen and producer Steve Shagan. Despite its age, the aforementioned commentary is still worth a listen for in-depth insight on the film's making-of from those who helped bring it to the screen. On the other hand, an all-new commentary track from film historian Daniel Kremer offers a deep dive into the narrative's themes and an interesting analysis of them. Kremer also provides a 20+ minute long video essay on connecting motifs in Avildsen's early work predating Save the Tiger, which explores the director's interest in disillusioned and out-of-touch anti-heroes.
The two interviews included in this set are lightly moderated and recorded via video calls. Therefore, the picture quality for the sit-downs aren't great, but it far from hinders the insight and charisma of their featured subjects. Laurie Heinemen reflects fondly on her first major role as Save the Tiger's Myra: a lucky break and wonderful learning experience. The actress also offers some warm anecdotes concerning her co-star, Jack Lemmon. Despite not being involved in Save the Tiger's production, Troma front-man Lloyd Kaufman discusses his working relationship with the feature's director during his early days in the business, which also provides context on Avildsen's career trajectory at the time. – by Hannah Lynch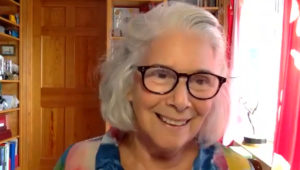 Save the Tiger has sold out on Imprint's website. Perhaps many have a case of 'Harry Stoner', which is understandable. However, copies are still available online at JB Hi-Fi (limited to 1 per customer) and I've heard from fellow collectors that copies can also be found in numerous stores throughout Australia; Traralgon and Fountain Gate to name a couple.
SAVE THE TIGER 
(1973, director: John G. Avildsen)
★★★★½
Head over to the Imprint Films Facebook page for the latest releases, giveaways, great deals and more!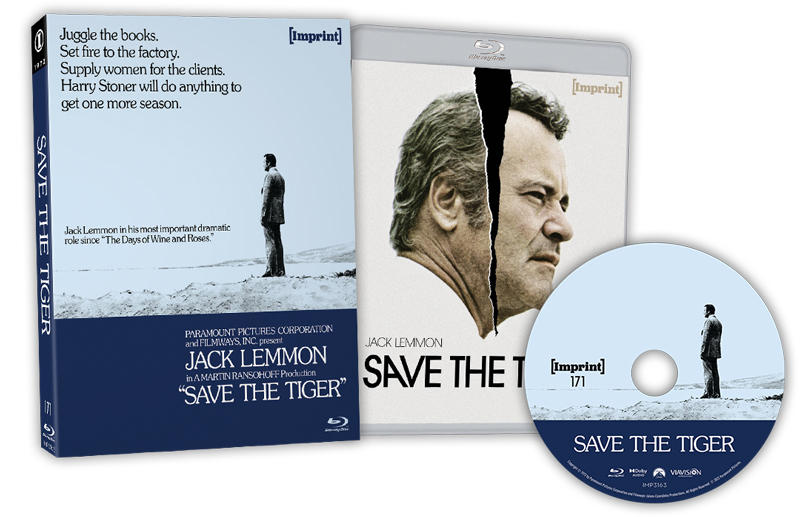 direct blu-ray screen captures
You can follow cinematic randomness on Twitter and Facebook where you'll find all my cinematic exploits. Thank you for visiting!