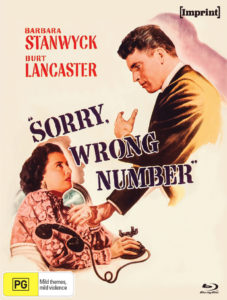 Online movie communities were abuzz this week, particularly in Australia where the new boutique label, Imprint Films, released their first wave of five titles on Blu-ray in some very premium limited edition packaging, rivalling the likes of Indicator and Arrow Video in the United Kingdom. Sorry, Wrong Number (No.2) was among the first to arrive in my mailbox, a film-nor classic starring genre icons Barbara Stanwyck and Burt Lancaster; in a thriller where an ailing woman (Stanwyck) overhears what sounds like a murder plot when her phone line is momentarily cross-connected with persons' unknown.
Wasting little time to get going, the multi-directional plot is presented via our cast of characters recounting past events, resulting in a number of flashback sequences. Sometimes viewers get a flashback of a flashback, which does tend to get a little convoluted on top of the heavy amount of dialogue that stems from story's radio play source. Barbara Stanwyck is at the centre of this piece as Leona Stevenson, the pampered heiress to a pharmaceutical empire, ran by her father, the self-made James 'J.B.' Cotterell (Ed Begley). Leona's husband,
Henry J. Stevenson (Burt Lancaster), as audience members learn, was just an average 'Joe' before Leona took a rather forceful shine too him. I found the character's back story the most interesting part of the film, as they both prove to be very desperate individuals for different reasons. Henry's given a high-up, but meaningless position in his father in-law's company, which despite being lucrative, is unfulfilling as he wants to make it on his own terms. As a film-noir, this classic ticks many genre boxes through its fill of secret meetings and telephone conversations, spying from afar, and prominent night time photography capturing ominous shadowy silhouettes. Performances from Barbara Stanwyck and Burt Lancaster are both top-notch with the two actors at the best of their respective game. Although, one could argue that Lancaster's role is more of a supporting player as Stanwyck has considerably more screen time. Nonetheless, each player takes the film in different directions, keeping the viewer guessing.
VIDEO AND AUDIO
Without a doubt the most talked-about aspect of the first five Imprint releases have been the quality of picture and sound. In the case of Sorry, Wrong Number, the Blu-ray has unfortunately fallen short of my expectations. Paramount Pictures have an extensive back catalogue, to say the least, and while they've readied this lesser-known noir classic for 1080p, it's very evident that little, if any restoration work has been undertaken on the film itself. To put it simply, the 1:33 image is inconsistent, with some scenes appearing very crisp while others have a very washed out and smeared look that offer little detail. However, this release is certainly a noticeable nice step up from its SD counterparts, and the imperfections don't distract from enjoying the film. Sound is in LPCM 2.0 Dual Mono (English), which is nothing to scoff at as it comes through clear with good volume, although there are no English subtitles included.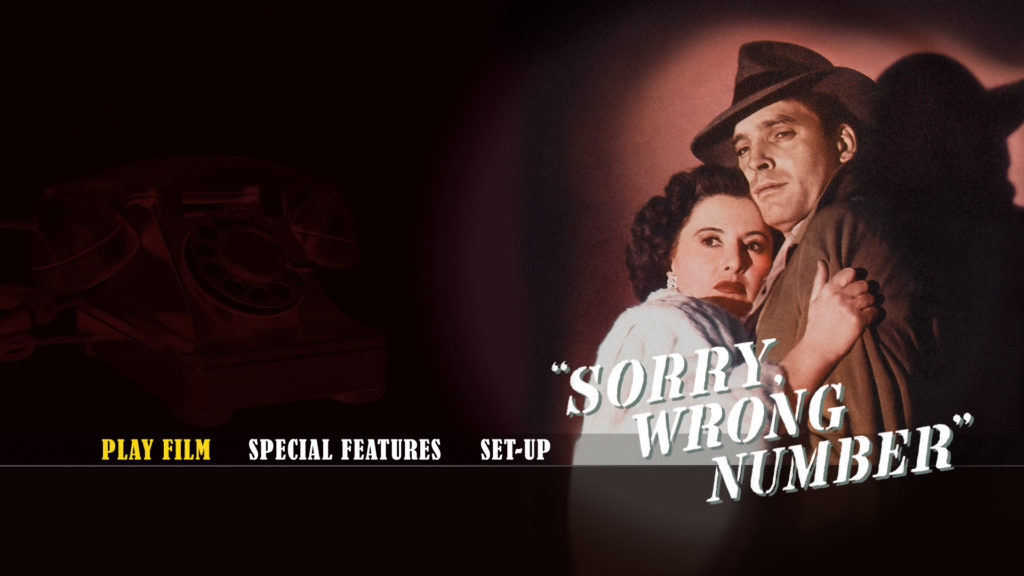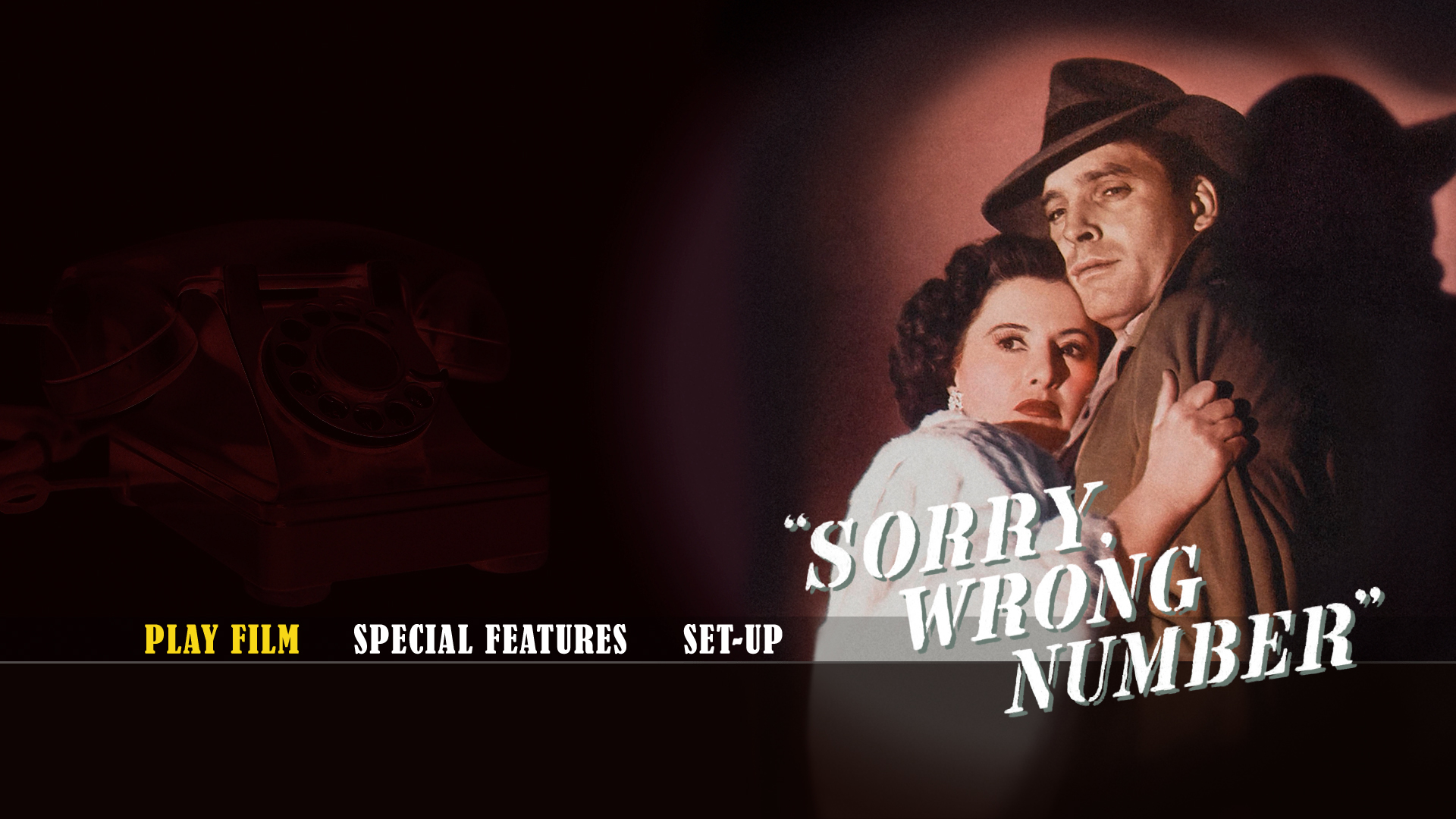 SPECIAL FEATURES
Exclusive Commentary by noir expert & Film Noir Foundation board member Alan K. Rode
Introduction by Film Historian Eddie Muller
Hold The Phone: The Making of Sorry, Wrong Number (HD)
"Sorry, Wrong Number – Lux Radio Theatre with Barbara Stanwyck & Burt Lancaster (Broadcast January 9, 1950)
"Sorry, Wrong Number – A Radio Play by Lucille Fletcher": Filmed performance at Shadowland Theatre, Ellenville, USA (Recorded March 14, 2009)
Theatrical Trailer
Photo Gallery
Limited Edition slipcase on the first 1500 copies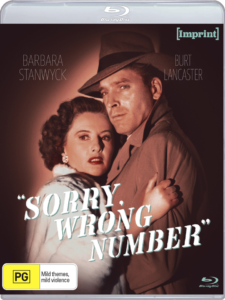 Extras provide a very generous history lesson behind the film, particularly Hold The Phone: The Making of Sorry, Wrong Number, which explores the origins of Lucille Fletcher's radio play, its impact on radio audiences, and how its eventually adaptation to film proved to be an experimental endeavour. I really liked the inclusion of the play's filmed performance, which gives a great visual reference on how a radio play was conducted, and the 1950 broadcast with the film's two stars is a full-authentic experience. If you're up for a re-watch Imprint's exclusive commentary more than justifies it.  Accompanying this Blu-ray release is a very appropriate and sleek 'Limited Edition' slipcase, which I'm sure you noticed above and the standard artwork (left) is also quite aesthetically pleasing; and they're both free of the Australian film rating logo with a uniformed spine displaying the year of release, title and catalogue number.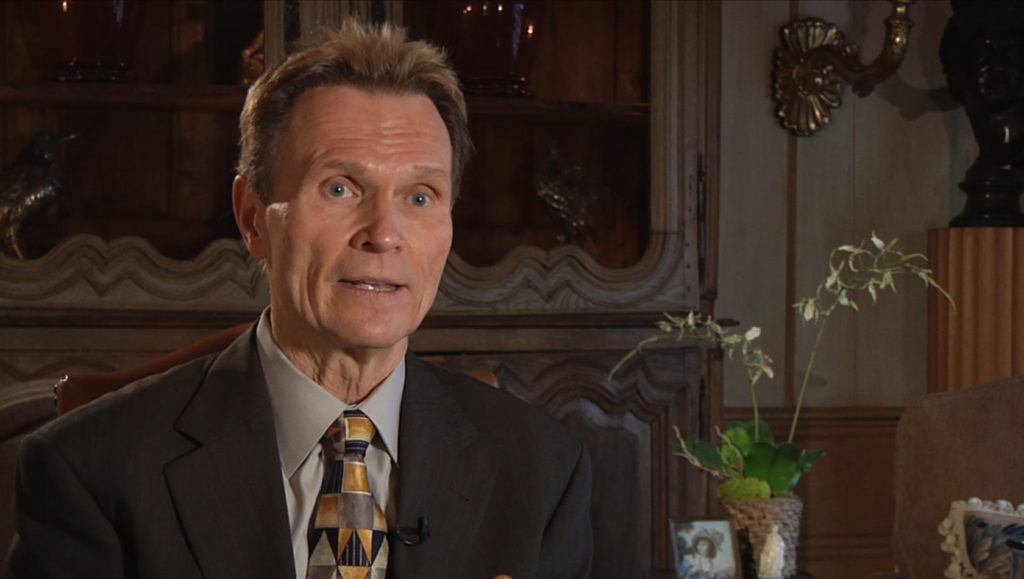 Sorry, Wrong Number is a good jumping-off point into the world of film-noir, for not only audiences but for Imprint Films, who have other classics on their way to Blu-ray. Overall, the label has put together a very classy release, something the Australian physical media market really needs right now in this COVID-19 climate.
SORRY, WRONG NUMBER    
(1948, director: Anatole Litvak)
★★★½
Head over to the Imprint Films Facebook page for the latest releases, giveaways, great deals and more!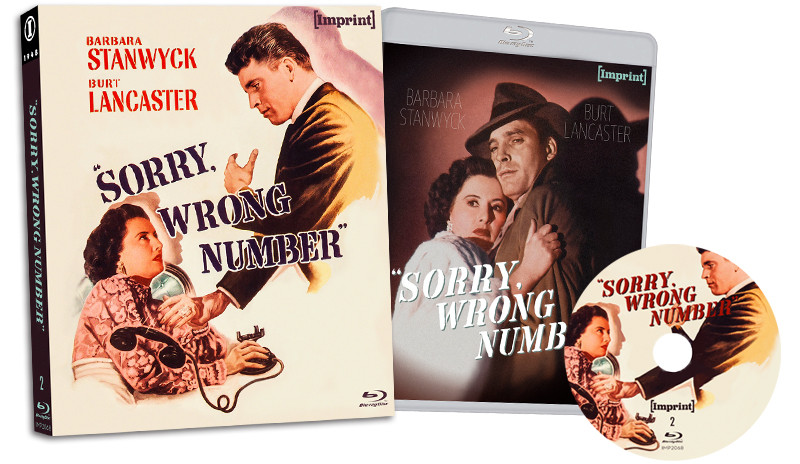 direct blu-ray screen captures
You can follow cinematic randomness on Twitter and Facebook where you'll find all my cinematic exploits. Thank you for visiting!