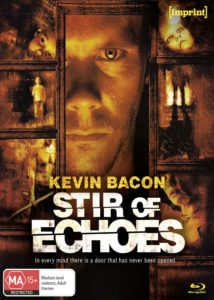 We in Australia didn't get to see Stir of Echoes until the fourth month into the new millennium whereas US audiences were enjoying it the previous year in September, which in retrospect feels like a jarring wait compared to today's release cycle. With the more popular Sixth Sense still on the minds of horror fans, myself included, a friend and I ventured to our local cinema for a night session. I was coming down with the flu, surrounded by patrons and not a soul cared. What a time to be alive. It was a weekend dominated by constant sniffing, playing Speed Freaks on PS1 and getting down on Kevin Bacon's manic vice as a working-class husband and father with an unwanted link to what lies beyond the veil of death.
I remember walking away from Stir of Echoes a little underwhelmed by the ending, which is generally a given with most mainstream horror movies, but enjoyed the initial mystery, the urban setting and traditional ghost story element. Imprint Films have since released the 'almost supernatural classic' via a stacked limited edition on Blu-ray.
Based on Richard Matheson's 1958 novel, this seamlessly adapted story takes place in modern-day Chicago and begins following an intense impromptu session of hypnosis conducted by Tom's (Kevin Bacon) spiritual sister-in-law, Lisa (Illeana Douglas). Unknowingly at first, Tom' sensory perception begins to change with visits from a ghostly apparition.
Since its release in theatres, I've seen Stir of Echoes on each physical format, plus digitally, but Imprint's premium Blu-ray provided my most enjoyable viewing. While you can easily label the film as generic, I think it's done considerably well, standing out with clever visual sequences and bolstered by strong performances from Kevin Bacon as our protagonist and Kathryn Erbe as his stoic wife, Maggie.
Tom is quietly going through a midlife crisis, feeling like he hasn't lived up to his potential, and by having it collide with his supernatural encounter, he's energised by his new experience, even though it's becoming detrimental to his family. His son, Jake, of course, knows exactly what's going on, because of kids and ghosts, while Maggie is left trying to make sense of Tom's deteriorating state.
While its concept is nothing new, I think Matherson's dive into the notion of what our eye can see, isn't necessarily everything that's there, is explored with an open mind. We're encouraged to ponder these ideas than seek a definitive answer.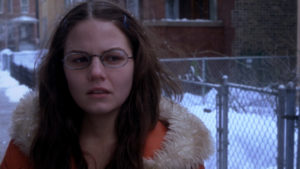 VIDEO AND AUDIO
I've seen Stir of Echoes on VHS, DVD, Digital and now Blu-ray, and as one would naturally expect Imprint's 1080p rendering offers optimal viewing for home cinema audiences. Presented in 1.78:1, the image has always had a darkened quality to match the film's paranormal vibe and the hard late 90s edge, but the precise use of distinctive colour come through not overly vibrant but enough to for an effective level of contrast. Some digital noise will be noticeable for eagle-eyed viewers, but there's a nice texture, similar to how I remember seeing the film in theatres. Sound offers optional tracks 5.1 DTS-HD Master Audio and LCPM 2.0 stereo, both of which sound fantastic, the 5.1 especially. I think without surround sound, the film would lose much of its scare factor. English HOH subtitles are included.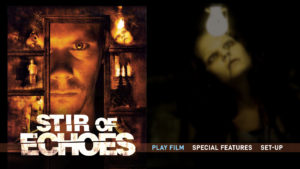 SPECIAL FEATURES
Audio commentary with writer/director David Koepp
Flipping the Switch: Directing Stir of Echoes – interview with director David Koepp (2021)
Maggie's Memories: Inside Stir of Echoes – interview with actress Kathryn Erbe (2021)
Opening the Door: Designing Stir of Echoes – interview with production designer Nelson Coates (2021)
Featurettes – Sights of Spirits: Channelling the Paranormal, Behind the Echoes, The Mind's Eye: Beneath the Trance, Special Effects, Production Design
Interviews with cast and crew
Behind the Scenes
Scene Comparisons
Screen tests
Deleted scenes
Theatrical Trailer, TV Spots and Original Promos
Breathe – music video
Photo Gallery
Aspect Ratio 1:78:1
DTS HD 5.1 Surround / LPCM 2.0 Stereo
Optional English subtitles
Limited Edition slipcase on the first 2000 copies with unique artwork
Imprint's Blu-ray release of Stir of Echoes comes jam-packed with supplementary content, new and old, ensuring fans get their money's worth with this purchase. First up are three new interviews with director David Koepp, lead actress Kathryn Erbe, and production designer Nelson Coates which each run for around 15-20 minutes. Flipping the Switch offers a nice break from the COVID-era audio interviews, as this featurette is presented in a split-screen format, showing the director's interview on one half with corresponding clips and images on the other. The two following interviews are audio only but are equally as informative; each offering a different perspective on the film-making process and characters, 22 years later. The following featurettes are all ported from previous DVD releases and showcase behind-the-scenes content from the movie's set, which on their own are quite immersive.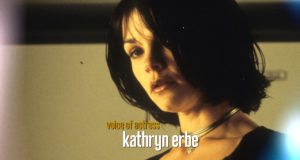 Exploring the film's subject, Sights of Spirits: Channelling the Paranormal, examines the notion of a restless spirit, explained by Dr. Larry Montz, who speaks as though he's enlightening us about the existence of "ghosts" as if it were a newly discovered phenomenon. In all fairness though, he seems pretty genuine and not the usual charlatan who claims to have an exclusive link to the other side while exploiting the venerable.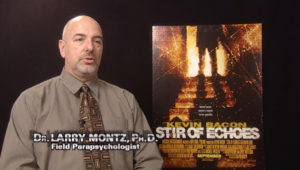 Stir of Echoes was previously disturbed by the former 20th Century Fox in Australia, both theatrically and on home video, which makes me think this release from Imprint is a tiny miracle, considering Disney's stranglehold over the studio classic. Watching it again made me very nostalgic for the late 90s, even though I remember feeling indifferent at that particular time, but I was reminded of a casual crush on Illeana Douglas, who is the perfect kind of comic relief.
STIR OF ECHOES
(1999, director: David Koepp)
★★★★½
Head over to the Imprint Films Facebook page for the latest releases, giveaways, great deals and more!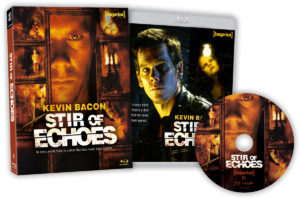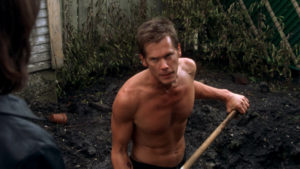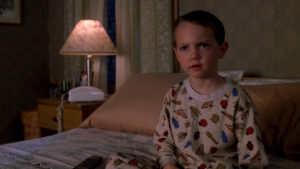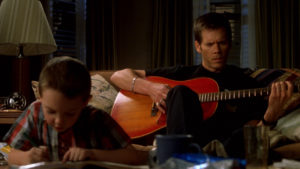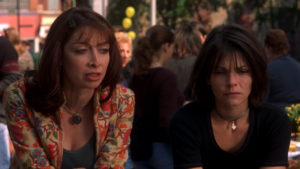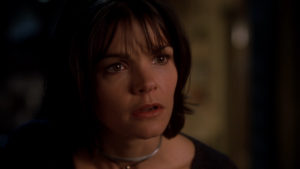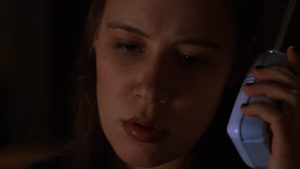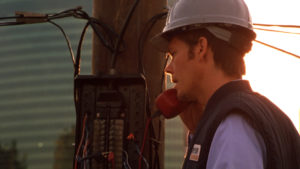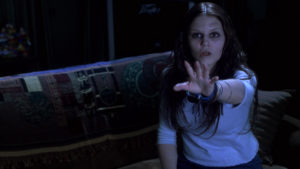 direct blu-ray screen captures
You can follow cinematic randomness on Twitter and Facebook where you'll find all my cinematic exploits. Thank you for visiting!