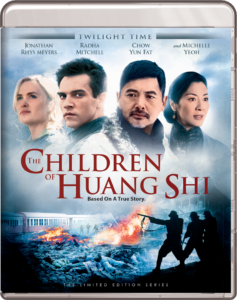 I feel like there was a period when Australian films were barely marketed, especially from Australia itself, unless you were really in tune with the indie cinema scene. The Children of Huang Shi, also known as Children of the Silk Road, is one such example: a multi-joint production that quickly disappeared following its dismal box office return on modest $40 million budget. However, the film re-emerged two years ago on Blu-ray from Twilight Time Movies, who have given it a generous release.
Based on the little-known true story, British journalist George Hogg (Jonathan Rhys Meyers), while on assignment in China, comes to lead a discarded group of orphans to safety during the Japanese invasion of Northern China in 1938. The Second Sino-Japanese War, although well-documented, is largely overshadowed by the overlap of World War II, which was nonetheless brutal, but vestiges of humanity remained, much like the acts of one Oskar Schindler celebrated by director Steven Spielberg. Roger Spottiswood clearly draws on those same sentiments in telling Hogg's story, which does present some parallels to "Schindler's…". With the primary focus being the children themselves, the story revolves nicely around our adult heroes who help Hogg in his quest to preserve the innocence of the many young lives under his care. Radha Mitchell as a tireless American nurse along with Chinese resistant fighter played by Chow Yun Fat both give strong supporting performances and offer different perspectives to the conflict sweeping China, in addition to Michelle Yeoh as the aristocratic Mrs. Wang who is a radiant screen presence. Jonathan Rhys Meyers as the kind-hearted George Hogg, encompasses a warm and compassionate quality and comes across very genuine, and while the film is quite graphic at times, I feel his performance does invite younger viewers for the simple message of pacifism.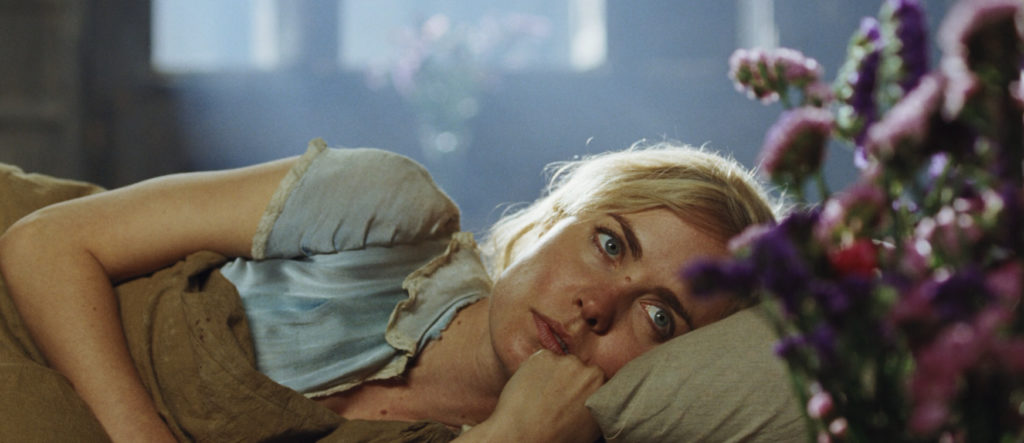 VIDEO AND AUDIO
Unlike most of Twilight Time's catalogue, The Children of Huang Shi is relatively new in comparison and was produced during the early years of Blu-ray, so picture well and truly meets modern standards. With strong colour and detail, contrast on the 2.35:1 image has been dialled up to being out textures and given the war-torn landscape, it helps in adding a mild grittiness to the film. Sound is presented in 5.1 and 2.0 DTS-HD Master Audio and comes through very strong with good mixing and loud audible dialogue that isn't drowned out by background noise.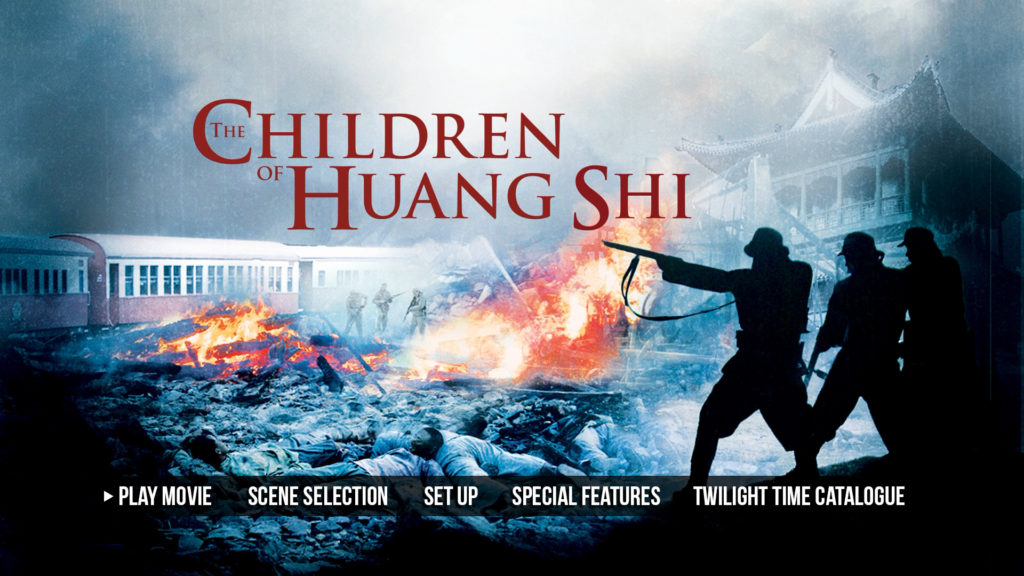 SPECIAL FEATURES
Isolated Music Track
The Challenge of Huang Shi
Original Theatrical Trailer
6-Page Booklet
Along with the usual bells and whistles, there's a 12-minute featurette which gives the viewer a look behind the scenes, on location in China. Julie Kirgo pens a very educational essay on the film in 6-page booklet found inside the case that features a nice assortment of production stills.
The Children of Huang Shi may not qualify as an epic in terms of runtime, but it certainly feels like one with its beautiful sweeping cinematography, capturing the diversity of China's distinctive landscapes. It's a shame the film has mostly gone unnoticed because as far as I can tell it's worthy of much praise.
THE CHILDREN OF HUANG SHI   
(2008, director: Roger Spottiswood)
★★★★
direct blu-ray screen captures
You can follow cinematic randomness on Twitter and Facebook where you'll find all my cinematic exploits. Thank you for visiting!