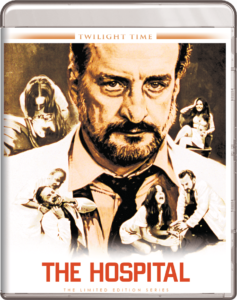 When I first heard of The Hospital and the fact it starred George C. Scott, I immediately pictured 90 odd minutes of him screaming at doctors, nurses and patients alike, which thankfully isn't the case despite the odd outburst from him here and there. The iconic actor is Dr. Bock, the Chief of Medicine at a large Manhattan hospital, whose life is in shambles following his wife walking out and becoming estranged from his two children. With thoughts of suicide constantly creeping, his daily struggle with life and work intensifies when it becomes apparent that a killer is stalking the halls.  
Written by renowned three-time Oscar-winning screenwriter, Paddy Chayefsky, The Hospital is a satirical piece that cuts down to the bone of the medical establishment, where patients and even staff find themselves at the mercy of organised chaos and gross incompetence. The storyteller pokes fun at the irony of people being admitted for treatment only to end up in worse or sometimes dire condition, often the result of failing to recognise the obvious due blind emphasis on procedure and paperwork. If I can inject a small personal anecdote, my 87-year-old grandmother had to endure a prolonged stay in hospital last year, brought on by sudden faintness. What ended up being nothing more than a case of not drinking enough water combined with old age, a lack of clarity from the hospital and miscommunication had a detrimental effect on her both physically and mentally. Scott's character recognises this flaw along with some of his more learned colleagues but often has to reassure himself of his importance as a man of medicine in order to carry on. On a lighter note, the bizarre and deplorable goings-on in this urban medical centre are presented in a darkly comedic manner, mostly through the sheer disbelief expressed by Dr. Bock. Despite the troubling occurrences, his morose demeanour begins to lift when he falls for Barbara (Diana Rigg), a comatose patience's daughter who wishes to return her father home to Mexico. With a newfound clarity and energy, Bock is able to face the challenges of his profession more open-headed. George C. Scott is a beast in the starring role and his forthright manner suits the underlying comedy perfectly, while English actress Diana Rigg elegantly portrays an alternative way of living via self-liberation and counter-culture sentiments.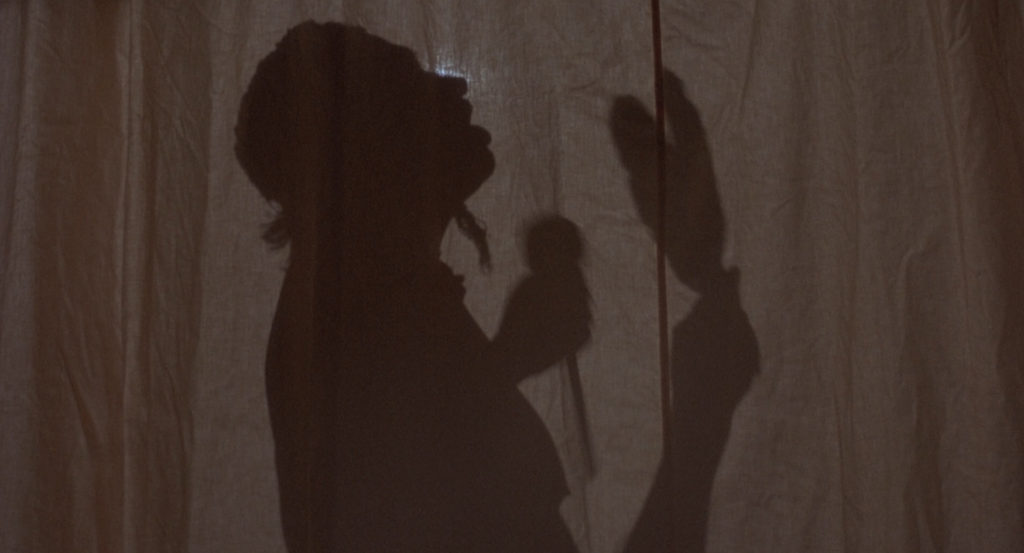 VIDEO AND AUDIO
Twilight Time Movies released The Hospital in December of 2017 on Blu-ray, limited to 3000 copies and it remains as the most premium edition of the darkly comedic classic. Image retains much of its grain which is befitting to the grit and grime of early 70s New York City, and while the HD upgrade brings a nice clarity for home cinema viewing, there's a lot of picture noise, which is most noticeable during darker scenes. I realise this might be an issue for some physical media enthusiasts, but I think it works in the film's favour, going back to its emphasis on reality. Sound on the other hand is in 1.0 DTS-HD Master Audio and is very crisp despite being a little low in volume. However, I'm beginning to think that my amplifier may no longer be up to the standard given its age.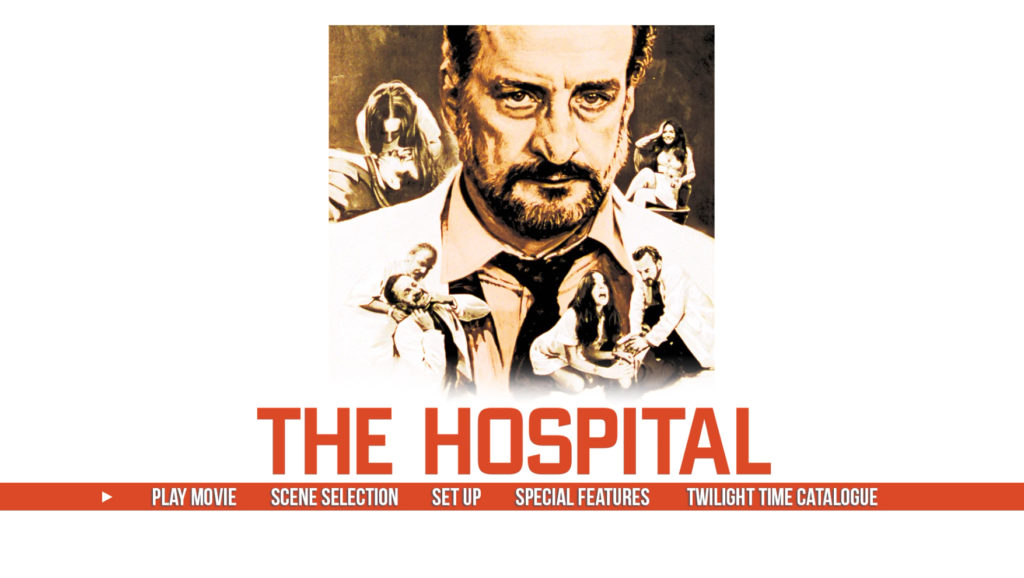 SPECIAL FEATURES
Isolated Music & Effects Track
Original Theatrical Trailer
6 Page Booklet
The Hospital is a film built largely on its melodramatic dialogue, so an isolated music and effects track isn't as appealing as some of Twilight Time other releases, The Big Fix being a good example. However, it does give a sense of the frantic nature to a busy urban hospital with congestion of background noises that's ironically far from calming. Without going into spoiler territory, the original theatrical trailer shows a lot of quick snippets and witty one-liners while not giving any false notions over the film's intended tone. Julie Kirgo provides another insightful essay in a 6-page booklet that features some nice production images, further complemented by original poster art on the front and rear cover.
The Hospital continues to be relevant as the urban design of hospitals, unfortunately, hasn't changed, unlike the practice of medicine itself, which has benefited from many incredible leaps forward. Whether it be a case of underfunded facilities or the fundamental flaws of human beings, maybe it's best we don't get sick.
THE HOSPITAL
(1971, dir: Arthur Hiller)
★★★★
direct blu-ray screen captures
You can follow cinematic randomness on Twitter and Facebook where you'll find all my cinematic exploits. Thank you for visiting!