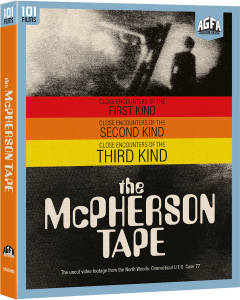 Ten years before "found-footage" was a novel concept, The McPherson Tape broke ground, and for a short while became a legend through its depiction of an alien abduction through the lens of an 80s video camera. Now it's on Blu-ray, but not in HD, thanks to the American Genre Film Archive and 101 Films in the UK.
We open to a little girl's birthday party, at home with her family, while her uncle films the wholesome celebration with his new toy. Suddenly, the lights go out, so the men venture outside to try and restore the power, but encounter an alien spacecraft and its occupants. Upon return to the house, our character becomes under siege as the other-worldly victors attempt to make contact.
The McPherson Tape is a respectable effort for a largely improvised project with little resources, and to the film's credit, it often comes across as very authentic with overlapping dialogue and a growing sense of anxiety as the night progresses. Shot and lit with just a single video camera, the picture is often (understandably) very dark, which works in the movie's favour, allowing the viewer's imagination to take hold.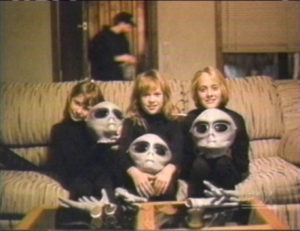 I can understand how many believed this to be a genuine case of alien activity as the world was very different in 1989 with far fewer means to scrutinize alleged "supernatural" footage and people being generally more gullible than today. From a 2022 perspective, The McPherson Tape doesn't hold up too well, but it's still enjoyable for the one hour and six minutes runtime. I think if we never saw the aliens, at least in the form presented, the film would have probably worked better.
VIDEO AND AUDIO
I'm not sure if this is even applicable because we're literally talking about a VHS tape on a Blu-ray disc, so the only real improvement is the stability of the image and the absence of tracking. Interestingly, the quality is slightly better on the 2017 director's cut. Presented in 1.33:1 sound has been encoded to DTS-HD Master Audio 2.0, which is approximately very loud for all the bangs, thuds and frantic dialogue. English subtitles are included.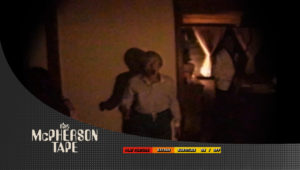 SPECIAL FEATURES
New transfer from the original 3/4″ master tape
UFO ABDUCTION: The 2017 director's cut
Commentary track with director Dean Alioto on original cut
1989 theatrical premiere introduction
ENCOUNTERS TV segment
Fantastic Fest Q&A
Reversible cover artwork
101's special features for The McPherson Tape are ported from the previous U.S Blu-ray release. The commentary from Dean Alioto offers insightful details of the film's making-of process as well as amusing anecdotes concerning micro-budget filmmaking. However, for those viewers who don't feel like sitting through the movie again, the near-40-minute Q & A with the director (and one of its stars) is an engaging discussion of its infamous legacy; from its inception to becoming an accidental hoax video. The McPherson Tape's appearance on the 1990s UFO series Encounters is a fun time capsule of an era before Google when something like a found footage film could easily pass as "real".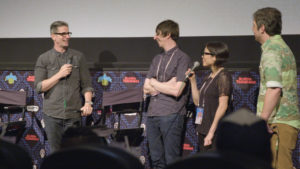 The McPherson Tape offers up a scary notion of how a simple night in can turn into something unimaginable and terrifying, giving credence to the idea that we're not alone in the universe and the possible sinister intentions of those who might be watching.
THE MCPHERSON TAPE
(1989, director: Dean Alioto)
★★★½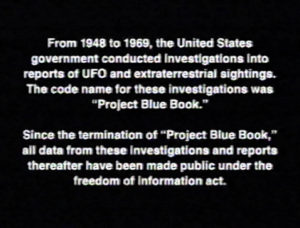 direct blu-ray (vhs) screen captures
You can follow cinematic randomness on Twitter and Facebook where you'll find all my cinematic exploits. Thank you for visiting!