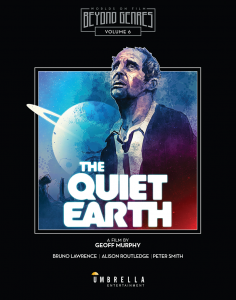 Surviving the apocalypse and being rendered the last person on earth is a fantasy many of us have pondered. It's also a scenario that has been explore numerous times in film, most famously adaptions from Richard Matheson's classic novel, I Am Legend. Now available under the latest and sixth volume in Umbrella Entertainment's Beyond Genres collection, The Quiet Earth is a unique take on this popular sub-genre.
Our story begins with scientist Zac Hobson (Bruno Lawrence), who awakens to find himself alone in an unscathed world, with the motors and lights still running. During his search for others, he begins to suspect the government project he was a part of may very well have been the cause of the global disappearances.  Zac's journey as presumably the last man on earth begins with appropriate astonishment and bewilderment while he drives aimlessly around the city streets and rural outskirts of Auckland, New Zealand. It's an eerie sight to behold and quite an impressive achievement in filmmaking to see such vast areas completely still. Whereas in one big studio feature, The Omega Man, there are many carless shots with moving traffic visible far in the background. The Quiet Earth maintains this illusion entirely and Zac's rapid descent into momentary madness and despair could easily be interpreted as the longing and basic desire for interaction with other human life. There's a playfulness to the film which stems a lot from Bruno Lawrence's performance as Zac, gleefully indulging in the excess of what's left behind. His two supporting players, Joanne (Alison Routledge) and Api (Pete Smith) are a welcome sight, but their eventual meeting brings reality crashing down, forcing our trio into a more practical mind-set. However, some quirkiness sifts through, adding to the productions Kiwi flavour.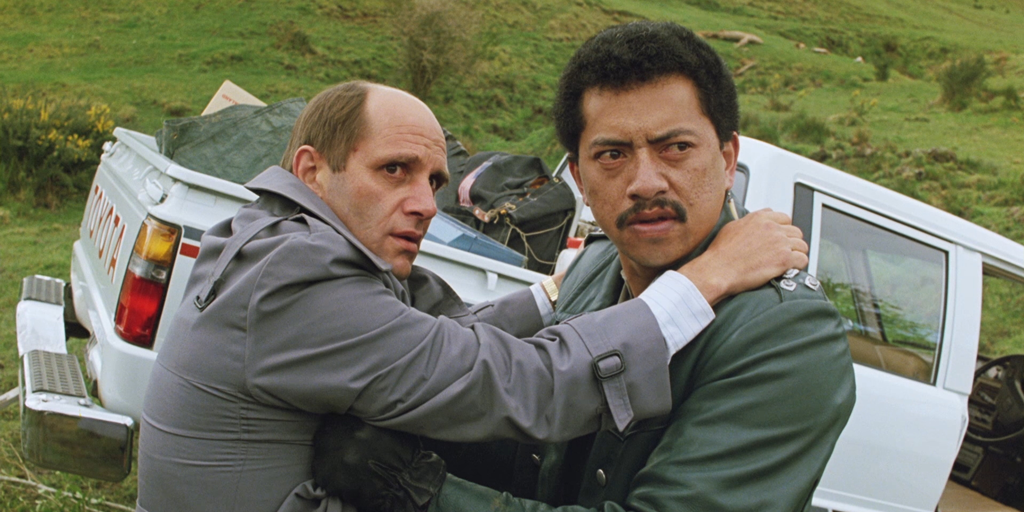 VIDEO AND AUDIO
The Quiet Earth and all its visual emptiness is a welcome addition to the HD club of classic titles, restored in a manner fitting to the style in which the film as made. Natural colours are given more definition and contrast while the film itself appears very polished in places, but not to the extent of masking its age. Overall, the transfer is consistent with the crystal clear 5.1 DST-HD Master Audio soundtrack being the most prominent enhancement along with the exclusive cover-design from Simon Sherry.
SPECIAL FEATURES
Audio Commentary with Writer/Director Sam Pillsbury
Theatrical Trailer
Restoration Trailer
Unfortunately, this release is lacking in the way of bonus content compared to previous volumes of Beyond Genres. However, Sam Pillsbury's commentary is a good resource to utilise if you're left feeling a little confused by the film, the ending especially. Both trailers serve well in proving contrast regarding the film's restoration and warrant much appreciation from fans.
As the year draws to an end, I'm very eager to see what's next for Beyond Genres, which began back in June with Re-Animator trilogy. The Quiet Earth is a glove-like for Umbrella's new label and much like previous volumes, there's no compromise in quality.
THE QUIEST EARTH
(1985, dir: Geoff Murphy)
★★★★
You can follow cinematic randomness on Twitter and Facebook where you'll find all my cinematic exploits. Thank you for visiting!