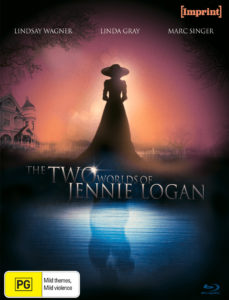 Quite often made-for-TV movies are re-marketed or repackaged as stand-alone features for home media. Stephen King's IT is probably the best example as many people still refer to adaptation as a film in the traditional sense. When it was announced that Imprint Films were bringing The Two Worlds of Jennie Logan on Blu-ray most were none the wiser to its small-screen origins. Now the world-exclusive release of this New England Gothic tale is available in-store and online and in the best quality possible.
Adapted from David L. Williams' 1978 novel Second Sight, husband and wife, Michael and Jennie Logan, are attempting to salvage their marriage by moving into an old, but well kept, Victorian house located in rural New England. It's here in the attic where Jennie finds an antique dress that allows her to travel back in time to the turn of the century where she embarks on a romance with a grieving artist.
The Two Worlds of Jennie Logan was directed by Frank De Felitta, who also penned the teleplay. It was among a string of supernatural-themed works, coming two years after Audrey Rose; followed by Dark Night of the Scarecrow; another TV movie, and the very explicit rival to Poltergeist, The Entity. Without question, Jennie Logan is by far the lightest out of those four; as light, as you can probably get in terms of the genre, but there are still a few unnerving moments that are akin to classic haunted house pictures. It puts a very romanticized view on the idea of time travel, which brings about a dual, and in some ways, mirrored narrative in light of Michael's recent infidelity. Lindsay Wagner, who is best known as television's Bionic Woman is the inhibitor of the titular two worlds and she fully embraces the material, which is clearly geared towards a predominantly female audience. I wouldn't say The Two Worlds of Jennie Logan is particularly exciting, but it does maintain a nice mystical quality throughout while not falling into the trap of trying to explain the paranormal occurrence. We're simply asked to accept this unique scenario and I think the viewing experience is all the better for it. While the acting is a little patchy from the supporting cast, Wagner is very suited to the role of Jennie and Marc Singer as her 19th-century lover looks the part.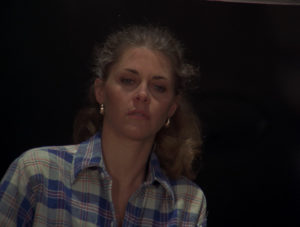 VIDEO AND AUDIO
MGM has provided the 1080p master for this telemovie obscurity, which suggests the studio may have opened its vault for future releases of their back catalogue. Speculation aside, the 1.33:1 image is very sharp and clear; on par with Via Vision's release of Ghost Story aka Circle of Fear. Aesthetically, the two titles even look the same with that unmistakable 70s colour pallet. Sound design on television productions is often quite generic, which is very much the case here, so the LPCM 2.0 Mono track isn't wasted by any means. However, the quality is on the same level as the picture. Overall, it would appear that The Two Worlds of Jennie Logan has been ripe for a Blu-ray release for some time. English HOH subtitles are included.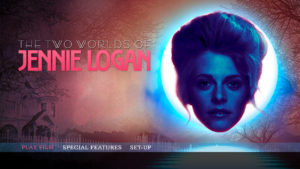 SPECIAL FEATURES
Audio Commentary by Film Critic Kevin Lyons (2020)
Television Trailer
Limited Edition slipcase on the first 1500 copies
Not surprisingly, there's very little in the way of bonus material, but Imprint's effort to commission an audio commentary during the COVID year of 2020 deserves praise. Listening to someone talking about a relatively unknown film is always interesting and Lyons has certainly done his research, divulging a great deal of information about the film's central location. Imprint's slipcover has a nice haunting quality, whereas the inside art could not be a more perfect representation of the late 70s visual style. It's begging to be printed on a t-shirt.
The Two Worlds of Jennie Logan premiered on Halloween night, which I assume was a rating hit for CBS as I imagine countless parents happily tuned in as their children roamed the neighbourhood hoarding candy.
REGARDING HENRY  
(1932, director: Frank De Felitta
★★★½
Head over to the Imprint Films Facebook page for the latest releases, giveaways, great deals and more!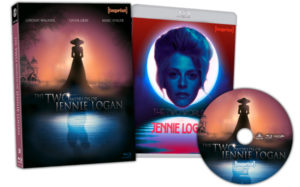 direct blu-ray screen captures
You can follow cinematic randomness on Twitter and Facebook where you'll find all my cinematic exploits. Thank you for visiting!