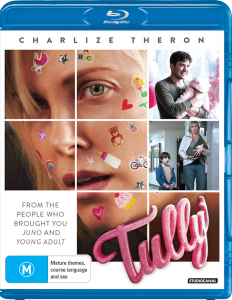 Films about the monotonous routine of domestic life are far from rare in mainstream cinema, particular those centred around maternal figures and the thankless tasks that fill their busy days. Departing from the usual superficial take, Jason Reitman's new comedy-drama Tully delves much deeper, following a mother of three young children who hires a night nanny to help with her newborn.
After a solid month of watching horror movies, much thought was given to which title would serve as a fitting transitional piece. Tully proved to be an excellent choice for its firm grounding in reality and relatable qualities that transcends parenthood. It can be a struggle to find our footing once adult life takes hold; there's the feeling of loss towards our identity and moments or events that we would normally cherish become just another part of a seemingly endless daily grind. When our lead character Marlo (Charlize Theron), gives birth to her third child, the sequence is shot candidly, devoid of the unusual tropes and clichés, portrayed more as 'Round 3' as opposed to a magic experience. Needless to say the forthcoming stress is presented in the same manner, but moments of levity help relieve some of tension and come across as genuine reaction in the context of the particular scenes. When Marlo decides to hire a night nanny, the titular Tully (Mackenzie Davis), the free spirited nature of her young employee is a welcome reminder of her earlier days before marriage and motherhood. Tully rekindles an energy and passion, allowing Marlo to come to terms with her life now and most importantly the ability to embrace it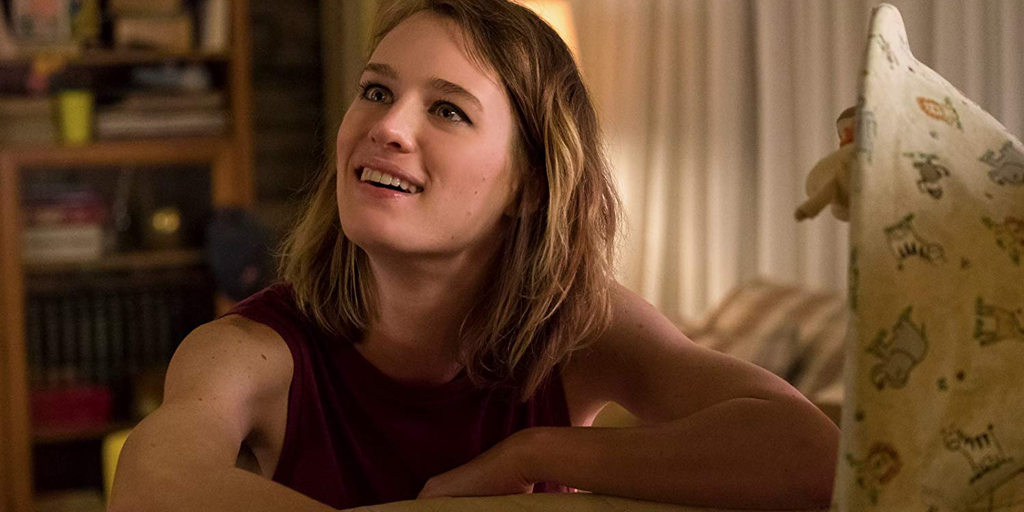 VIDEO AND AUDIO
Available on Blu-ray through Universal Sony Pictures Home Entertainment, Tully is presented in 1.85:1 widescreen, accompanied with a rich and gently balanced DTS-HD 5.1 audio track. Colour plays a significant part throughout the film in representing mood and central themes. Often soft in texture, they're nonetheless vibrant which the HD transfer picks up perfectly, providing viewers with a comfortable and restful home cinema experience.
Charlize Theron is sensational in what is for the most part an unflattering role, while Mackenzie Davis is a ray of light as Tully and Ron Livingston is quite humble as Marlo's caring husband Drew. Beautifully written by Diablo Cody, Tully is slice of life reminding us that it's okay to want a break and to reconnect with ourselves in the midst of everyday chaos.
TULLY
(2018, dir: Jason Reitman)
★★★★
You can follow cinematic randomness on Twitter and Facebook where you'll find all my cinematic exploits. Thank you for visiting!