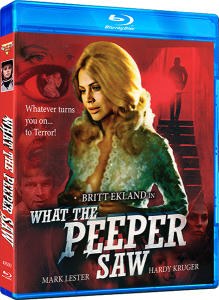 Completely restored, uncut and presented in glorious widescreen, What the Peeper Saw is an intriguing horrific thriller about a young woman named Elise who suspects her seemingly innocent step-son of murdering his real mother, and now fears she may be next.
Having recently seen the trailer presented on Umbrella Entertainment's lasted volume of Drive-In Delirium, the fact it managed to stand out among the 175 adverts for cult cinema certainly made an impression. Now that I've had pleasure of watching the film, courtesy of U.S. label VCI Entertainment, I'm pleased to say I wasn't disappointed despite it not quite being what I expected. Similar in ways to Mervyn LeRoy's 1956 classic The Bad Seed, our young antagonist Marcus is devoid of many integral human emotions. However, this lack of empathy is balanced with an unsettling adult maturity commonly unseen in children our little villain's age. Marcus' actions, while not overtly violent are nerve-wracking and often result in a number of controversial scenes with his new maternal figure, which were subsequently cut from previously released versions of the film. Britt Ekland is quite good as Elise; her mental anguish adds tension to the film's slow-burning narrative of a new family that's far from ideal, much to the contrary of husband Paul (Hardy Kruger) who ignore what's becoming blatantly obvious.
One of the most unique elements about the film is how it was produced by several different countries, allowing it to take on the different qualities and styles found in their respective thrillers. Filmed primarily in Madrid, Spain, the summery climate and atmosphere is juxtaposed to the ominous tone, while playing a part in the underlying sexualization of Elise, an object of desire for bout our male characters.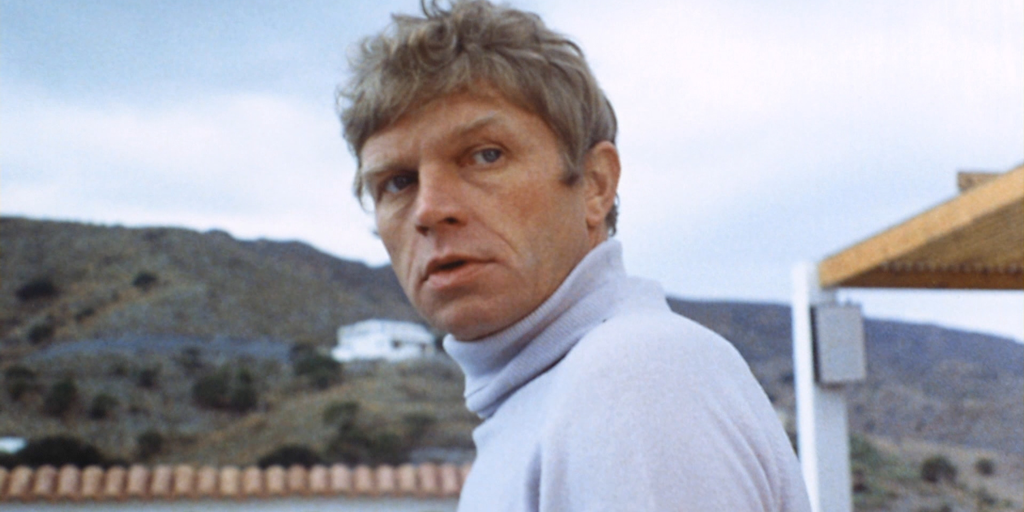 SPECIAL FEATURES
Original Theatrical Trailer
Original Television Spot
VIDEO AND AUDIO
For a film that has for years been circling the bootleg markets, VCI has done an excellent job in bringing it "back from the cutting room floor" as the cover's rear side proudly states. Picture isn't particular sharp, but is very clean and the soundtrack is excellent in DTS-HD.
Hardy Kruger may bare an uncanny resemblance to television's Mike Brady, however, What the Peeper Saw is anything but wholesome. With a few curve-balls thrown in to keep you guessing, you'll likely be taken aback by what is a fairly underrated piece of cult cinema.
Note: VCI Entertainment have also released this film on DVD.
WHAT THE PEEPER SAW  
(1972, dir: James Kelly, Andrea Bianchi)
★★★★
You can follow cinematic randomness on Twitter and Facebook where you'll find all my cinematic exploits. Thank you for visiting!