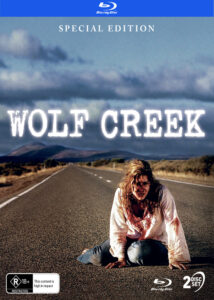 As an Australian who has never ventured into the Outback, cinema has on many occasions provided the experience, whether it's been the hyper-reality of Mad Max 2 or a sombre trek through cultural extremes like Wake in Fright. However, it was Greg McLean's Wolf Creek in 2005 that advised us to manage our expectations as it came heavily inspired by the gruesome backpacker murders. Now considered a benchmark horror title, Via Vision Entertainment has released a Special Edition Blu-ray following the label's Limited Edition that sold out faster than those schoolgirls disappearing at Hanging Rock.
When three backpackers become stranded at an isolated national park, they cross paths with a sadistic individual who subjects them to a nightmare of unimaginable suffering with seemingly no hope for escape.
I've seen Wolf Creek four times in total, but this most recent viewing hit me harder than previously, as I found it difficult to stomach the drawn-out torture at the hands of our antagonist, Mick Taylor. I mostly chalk this down to my own waning tolerance for this type of horror, but it does very much emphasize the nasty nature and even the mean-spiritedness of the film. However, I do think the high-octane style is intentional and not in a salacious way. McLean is making a very valid statement through the characterisation of Mick, who personifies not only a very hostile environment but a very rotten social element of Australia, namely the blind xenophobia, which of course is disturbingly ironic.
While I may have enjoyed the film's latter half less, I found myself in tune with the subtle hints of the supernatural, which comes as our trio arrive at the titular location, a meteor crater, where it's unusually wet and open. While descending the outer edge, our leads discover their wristwatches have all stopped at the same time. I realise this sounds a little cliché, but the scenes very much feel like a "before and after moment", similar in nature to The Blair Witch Project; a moment from which our characters are doomed. Is our villain a supernatural being? I think that's more ambiguous, but the film's final haunting shot of a silhouetted Mick wandering his domain, if you like, does suggest otherwise.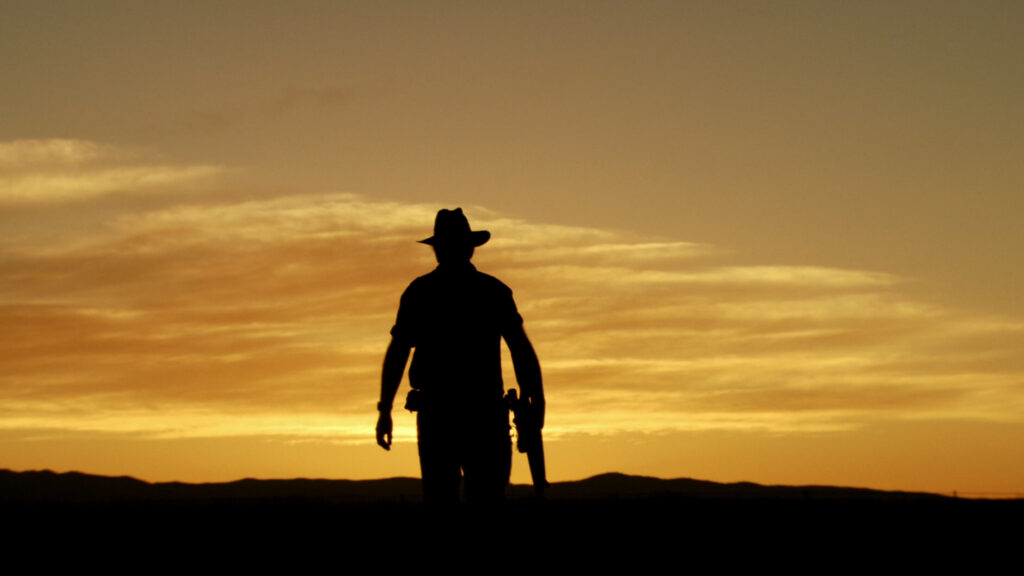 SPECIAL FEATURES
Audio Commentary with Greg McLean, Matt Hearn, Cassandra Magrath and Kestie Morassi
The Making of Wolf Creek
Deleted Scenes
Meet Mick Taylor: An Interview with John Jarratt
Photo Gallery
Broken & Twisted Music Clip by Auxillary One
Storyboard & Production Sketch Montage
Theatrical Trailers
Given that we're almost at the film's 20th anniversary, it would have been nice to have some new bonus content, but I imagine we'll see quite a bit of that in two years times. Nevertheless, both the Making-Of and Meet Mick Taylor are very in-depth, although, while John Jarratt does indeed give a lot of personal insight into his respective character, it's not an interview that ages particularly well given Jarratt's past documented behaviour.
In regard to the Unrated cut of the film, I honestly didn't notice much of a difference compared to the theatrical version, except for one very brief scene in which Cassandra Magrath discovers much to her horror, the rotting remains of Mick's previous victims down the bottom of a small mine shaft. For better context, it's well worth exploring Deleted Scenes and storyboards, and listening to the commentary.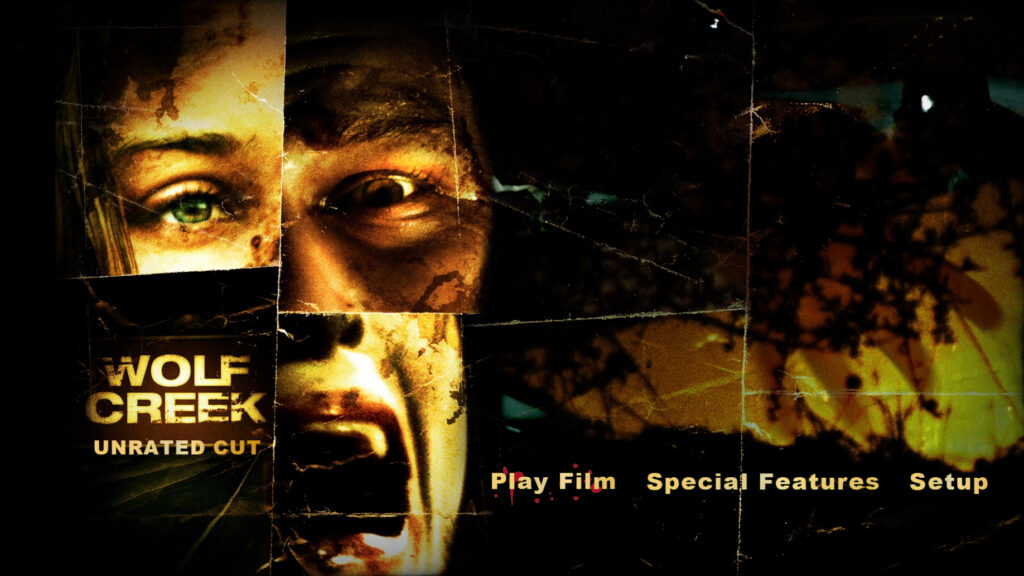 VIDEO AND AUDIO
Without a doubt, one of the best 1080p presentations I've ever seen. It seems almost impossible, but the quality of the 16:9 image is attributed to the fact Wolf Creek was shot in HD digital back in 2005, which even made for an impressive first release on DVD. I've sampled Via Vision's disc on a 40" Hisense HD and 50" Samsung UHD 4K television and while both offer incredible sharpness, colour and deep blacks, the Hisense edged out slightly better, probably as the image and resolutions were more aligned.
If you want the full audible expedience, the Theatrical Cut offers an immersive DTS-HD 5.1 Surround track, whereas the Unrated Cut opts for an uncompressed LPCM 2.0 track, which has slightly louder dialogue. English HOH Subtitles are included.
Wolf Creek's initial slow-burn before its R-rating kicks in, contributes enormously to the film's intended effect. Our fleeting encounter with locals who are both a mixture of odd and intimidating, reminds me of a line from the above-mentioned, Wake in Fright, "All the little devils are proud of Hell."
WOLF CREEK
(2005, director: Greg McLean)
★★★★
Head over to the Via Vision Entertainment Facebook page for the latest releases, giveaways, great deals and more!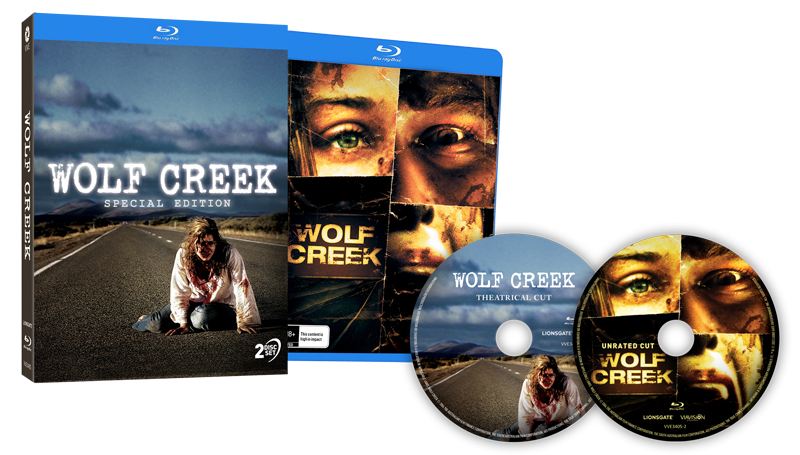 direct blu-ray screen captures
production stills courtesy of Via Vision Entertainment 
You can follow cinematic randomness on Twitter and Facebook where you'll find all my cinematic exploits. Thank you for visiting!