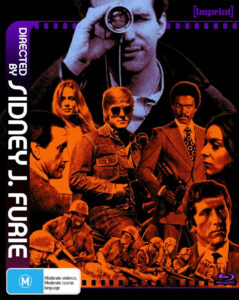 I think it's fair to say at say that Imprint Films have not only shored up Australia's disc-based market but are greatly educating collectors and film aficionados alike with their strong emphasis on cinema history, which has taken on epic physical form with Directed by… Sidney J Furie – a five-film collection each with prominent themes of corruption, independence, revenge, love, and war.
Spanning almost the entire 1970s, The Lawyer, Little Fauss and Big Halsy, Hit, Sheila Levine is Dead and Living in New York, and The Boys in Company C, take viewers on a journey through changing attitudes, and self-liberation to an introspective take on social-political issues.
Beginning with The Lawyer, there's a clear hang-over from the late 60s with a kind of frivolous tone that lingers around our hero, Tony Petrocelli, a young lawyer, who I'm convinced was partly an inspiration behind the character, Saul Goodman. Passionate and righteous, our lead is being exposed to a system in which winning a case might not always result in justice being served. While the story is interesting, the film is a little tone-deaf, which greatly hinders one's enjoyment factor. However, Little Fauss and Big Halsy's mood couldn't be more focused as we follow an odd duo of amateur dirt-bike racers; one being a socially stunted young man, played by Michael J. Pollard, who finds an idol in his older contemporary, played by Robert Redford. Even though we're still in 1970 at this point, this specific slice-of-life narrative feels like a pure example of the type of filmmaking we would later see with a lot of dramas produced later in the decade. Direction takes a subtle and patient approach to characterisation, but also delivers an ambiguous ending out of nowhere.
Hit lands as a solid middle feature in this collection, giving us a classic genre piece about a literal war on drugs when a government agent recruits a rag-tag group of would-be assassins for a personal vendetta against a French dope-ring. Billy Dee Williams stars as our sophisticated hero, Nick Allen, who plays a long game over 2 hours and 14 minutes. Viewers won't feel the unusually lengthy runtime as we're fully invested in the drama, along with the cast of players, which includes Richard Pryor casually balancing his craft as a comic with some impressive dramatic chops.
I can picture Greta Gerwing vigorously taking notes while watching Sheila Levine is Dead and Living in New York, the story of a slightly eccentric young woman searching for independence and love in the 'Big Apple. For a classic that's been in the wilderness for many years, its HD debut comes in good timing as there's a very modern feel regarding its tone, use of comedy, and our titular lead, played by Jeannie Berlin. Sheila Levine is a product of counterculture and evolving attitudes, particularly toward women seeking to break out on their own in a male-dominated world, which in this case is somewhat represented by Roy Scheider who plays a doctor/womaniser, a literal Dr. Love, if you like.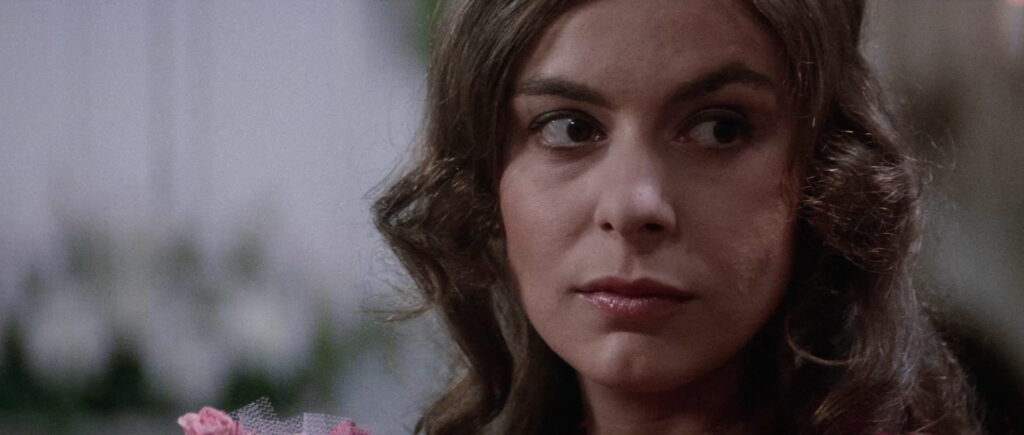 The Boys in Company C was the first film to really examine and critique the Vietnam War, discarding the previous aromatised notions that Hollywood regularly attached to its WWII features. The picture is a powerful pre-courser to Oliver Stone's opus, Platoon, that would come eight years later, and while the ending is a slight misstep, the unflinching journey of our boys from boot camp to the jungle is a stark mix of emotions, from frustration to fleeting moments of joy. I think in some measure, it's Furie's way of looking back at the decade in almost an unbiased manner, allowing us to take stock of what we learned and failed to.
SPECIAL FEATURES
What's on the box?! – The affection that went into producing this set is obvious at first glance at its beautiful packaging. Our five feature films are housed in a study hard box with a striking blue and orange aesthetic which compliments both their cool and sun-kissed settings. Not one movie is left out as each is represented in a collage, depicting a major player or two, on the set's front and back.
The Booklet – Visual learners will appreciate the option to read academic essays on Furie's work in addition to listening to them. Three authors/film critics lend their expertise to dissecting the films included in this set over 56 pages. Unsurprisingly, Little Fauss and Big Halsy receive the most love and attention, with the booklet's first essay, written by Brad Stevens devoted to its themes and behind-the-scenes trivia. To be fair, as the road film is the set's most enigmatic, the analysis is much appreciated! The final two essays, penned by Andrew Francis and Matthew Asprey Gear, respectfully, offer retrospectives on Furie's career while arguing contrasting ideas, one of the director as an auteur and the other, as a journeyman. All essays are well-written, concise, and insightful, and are bound to offer new interpretations of the corresponding films.
The Commentaries and Interviews – Sidney J. Furie lends his voice to three full commentary tracks which are moderated by Daniel Kremer, a producer on this set. The duo gives off inviting chemistry, and each commentary is recommended for different reasons. Viewers who enjoy learning about shooting locations might prefer to listen to Hit! while those who find background information on actors more interesting would enjoy the one for Sheila Levine is Dead and Living in New York. While all supplementary content is "new" to physical media, many of the interviews included in this set were compiled over a series of years and vary in quality. Audio is sometimes hard to decipher and "tinny", with video pictures often being blurry. Of course, it's always a pleasure to hear from those who contributed to the making of a film regardless, especially when they're no longer living. Interviews with Barry Newman (The Lawyer), Paul Hampton (Hit!), Stan Shaw, and Michael Lembeck (The Boys in Company C) are the best quality-wise.
Video Essays– The sheer number of special features here is very impressive, and each critic/film historian who offered their time and expertise certainly delivered enlightening essays! However, if you're not sure where to start, Daniel Kremer's informative overview of Sidney J. Furie's time at Paramount, found on The Lawyer's disc, is a great introduction to this set. The historian delivers an equally engaging and impassioned essay on Stanley Kubrick's not-so-subtle creative theft of The Boys in Company C, fittingly titled The Flesh and The Furie, which will be of interest to any fan of classic cinema. While not an essay, Kremer's 12-minute featurette on pan-and-scan broadcasts, found on Little Fauss and Big Halsy's disc, brings viewers back to how most of us discovered movies, through cropped TV edits. Given the novel's obscurity, Bill Ackerman's concise comparison of Sheila Levine is Dead is Living and New York with its film adaptation is also a must-listen.
– by Hannah Lynch
The Lawyer
NEW Audio Commentary by film historian/filmmaker Daniel Kremer and film director Paul Lynch, with archival excerpts from director Sidney J. Furie
NEW Newman's Law – An Anthony J. Petrocelli Deposition with star Barry Newman
NEW Lawyers' Wives and Lost Loves – two interviews with actress Diana Muldaur
NEW Clear Lines of Sight: Sidney J. Furie at Paramount – video essay by Daniel Kremer
NEW Angles of Elevation– film director Joe Dante's Appreciation of Sidney J. Furie
Little Faus and Big Halsy
NEW Audio Commentary by film historian/filmmaker Daniel Kremer and director Sidney J. Furie
NEW That Old Oklahoma Know-How – interview with producer Gray Frederickson (Part 1)
NEW Godfathers and Grand Marshals: An Open Conversation with producer Albert S. Ruddy
NEW Panning the Furious Scans: A Visual Archaeology of the Man Who Wouldn't Be Cropped – featurette
NEW The World Starring Halsy Knox: Sidney J. Furie – The Actor's Director – video essay by filmmaker/critic David Cairns
Trailers from Hell – with screenwriter Larry Karaszewski
Director's Guild of Canada Lifetime Achievement Award speech by Sidney J. Furie (1995)
Hit!
NEW Audio Commentary by film historian/filmmaker Daniel Kremer and director Sidney J. Furie
NEW Hit Up The Black Gable! – interview with Billy Dee Williams
NEW That Old Oklahoma Know-How – interview with producer Gray Frederickson (Part 2)
NEW The Work – actor Paul Hampton on Sidney J. Furie
NEW"Flesh & Furie: The Space Between Us"– video essay by film historian/filmmaker Howard S. Berger and David Nicholson-Fajardo
Radio Ad
Theatrical Trailer
Sheila Levine is Dead and Living in New York
NEW Audio Commentary by film historian/filmmaker Daniel Kremer and director Sidney J. Furie
NEW Audio Commentary by film historian Samm Deighan
NEW The Film That Died and Lived – interview with cinematographer Donald M. Morgan
NEW Why Can't I Be Doris Day? Sheila Levine from Page to Screen – video essay by film historian Bill Ackerman
NEW Sidney J. Furie is Alive and Dreaming of New York – video essay by filmmaker Scout Tafoya
NEW A Little Uncomfortable: Furie's 1970s Politics – video essay by critic/filmmaker David Cairns
Theatrical Trailer
The Boys of Company C
NEW Audio Commentary by screenwriter Rick Natkin and film producer Andre Morgan
Audio Commentary by actor Andrew Stevens
NEW Scenefinder General: Sidney J. Furie Remembers The Boys In Company C – featurette
NEW Forever Fazio – interview with actor Michael Lembeck
NEW Soldiers, Cowboys and Mavericks: Stan Shaw Pays Tribute to Sidney J. Furie
NEW A Song for Private Bisbee: Craig Wasson Remembers the Days in Company C
NEW Full Metal Furie: Stanley Kubrick and The Boys In Company C – video essay by film historian/filmmaker Daniel Kremer
Fire Up The Carousel – Teaser Trailer for the Sidney J. Furie documentary
Theatrical Trailer
VIDEO AND AUDIO
With such an epic box set, Imprint has gone the extra mile in sourcing HD masters that offer more than the usual 1080p presentations with The Lawyer and Sheila Levine coming from new 4K scans while Little Fauss and Big Halsy, Hit! and The Boys in Company C are the results of 2K. Sheila Levine… edges out as the best in overall quality, which is great considering it's the film's Blu-ray debut, and I'm sure long-time fans will appreciate it. We got 2.0 LPCM across the board, which varies between, "Why can I barely hear Billy Dee Williams' smooth voice?" to "I think my speakers are going explode." – but no real complaints though and each film has optional English subtitles.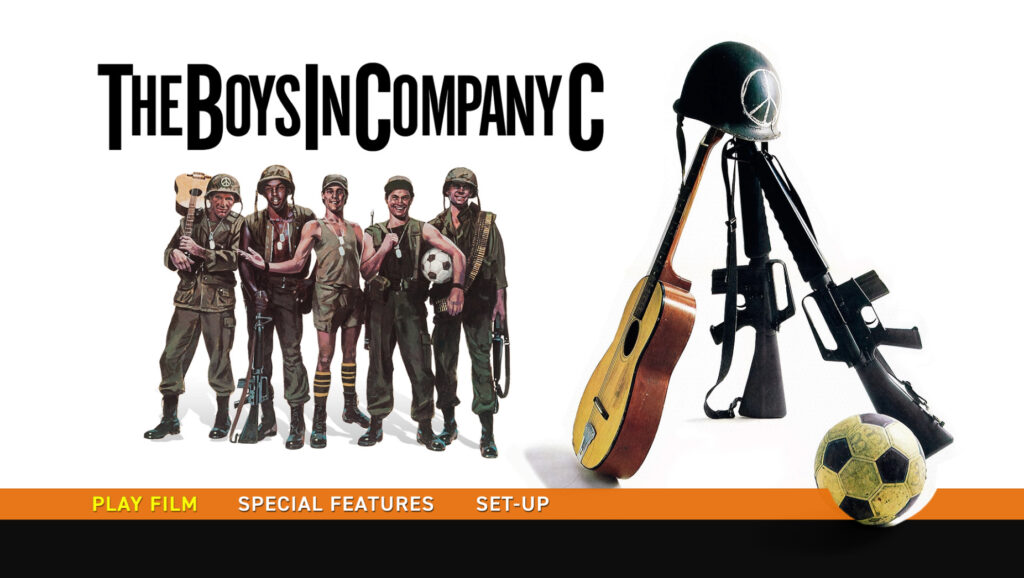 Directed By… Sidney J. Furie is without a doubt Imprint's most prestigious box set to date, a sought-after item for physical media collectors and film historians. Coloured with shades of purple and orange, it was practically calling me and not to sound derogatory, but the set does have major cinephile energy, but the type that's good to embrace now and then.
Available online via Imprint's website, Directed By… Sidney J. Furie currently retails for $149, which works out to be $29.80 per movie, less than your standard individual release.
DIRECTED BY SIDNEY J. FURIE
(1970-78, director: Sidney J. Furie)
★★★★½
Head over to the Imprint Films Facebook page for the latest releases, giveaways, great deals and more!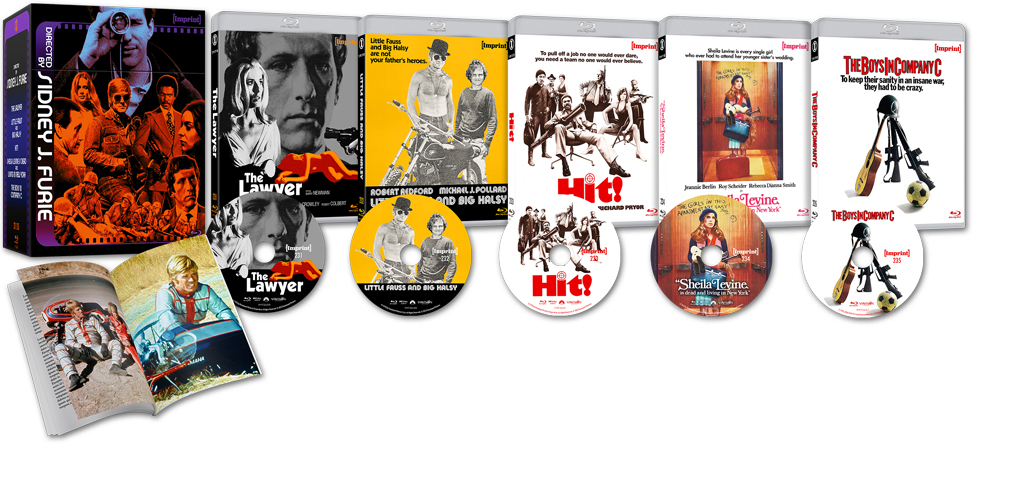 direct blu-ray screen captures
You can follow cinematic randomness on Twitter and Facebook where you'll find all my cinematic exploits. Thank you for visiting!