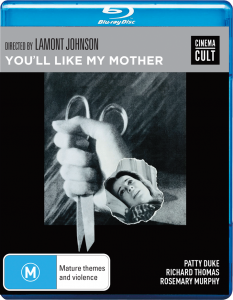 If you're a keen-eye fan of Hammer Films you'll immediately notice the striking resemblance to their 1965 paranoid-thriller Die! Die! My Darling! has with Lamont Johnson's You'll Like My Mother, which arrived on Australian shelves earlier this month, September 2nd, from Cinema Cult.
In the dead of winter, a recently widowed woman, Francesca (Patty Duke), is alone, pregnant and on her way to see her in-laws in rural Minnesota. She believes a warm welcome awaits her, based on her late husband's testimony, who was tragically killed in Vietnam. However, after a polite but unpleasant exchange with her mother-in-law, Mrs. Kinsolving (Rosemary Murphy), Francesca decides to leave, but the worsening blizzard outside forces her to stay, which leads to a number of alarming discoveries.
Unlike Hammer's very diabolical feature, You'll Like My Mother is far less overt with its sinister elements, which are actually questioned numerous times throughout the film. Viewers will quickly learn not to make assumptions about what appears to be happening, which opens the door to much speculation as the situation for Francesca steadily grows more dangerous. Although, she has an ally in the non-verbal, Kathleen, a sympathetic victim of a household that emanates a strangely comforting yet foreboding feeling. In fact, the film was primary shot inside the Congdon Mansion in Duluth, which became the setting for the owner's murder in 1977, subsequently leading to a short-lived revival of the film in the city's theatres.
Patty Duke, who was sadly no stranger to emotional turmoil, is very convincing in the fragile role of Francesca, who despite the uncertainty regarding her fate, remains brave and defiant while forming a close bond with Kathleen, who is played beautifully by Sian Barbara Allen. Rosemary Murphy is very assertive and ambiguous as Mrs. Kinsolving, who is pivotal to the film's narrative while a late appearance by Richard Thomas in one of his first 'creeper' roles as Kenny, really raises the stakes for Francesca.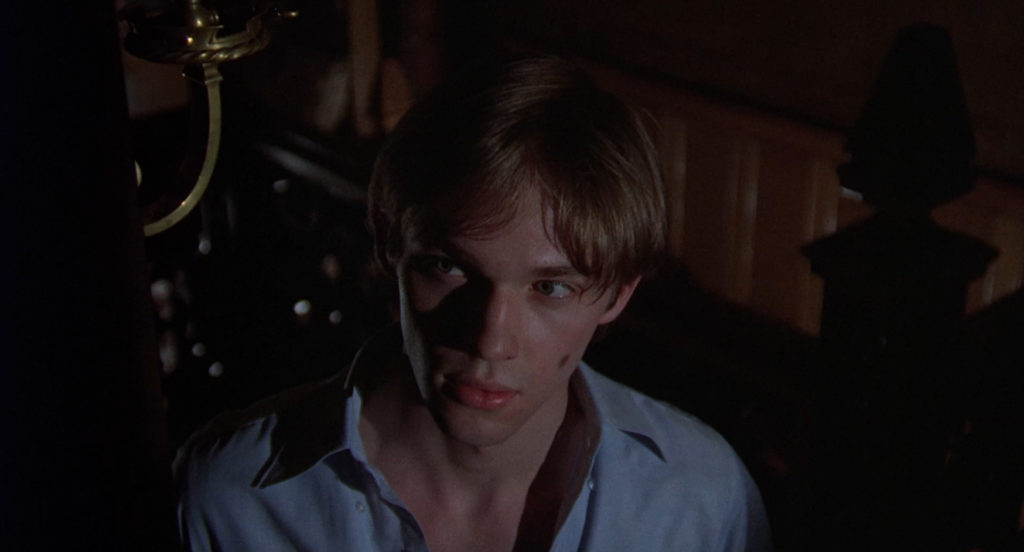 VIDEO AND AUDIO
Judging by the transfer, I think it's safe to assume that Cinema Cult acquired the master used by Shout Factory, who debuted the obscure thriller on Blu-ray in 2016. It's a very detailed 1.85:1 scan of the film with a lot of grain and image noise, which often tends to get a mixed reaction from fans and collectors, but I like how it preserves the film's age while meeting the criterion of what defines high-definition. Sound is noticeably high in volume and with a slight hiss despite the being a Dolby 2.0 track, but much like aged looks, I appreciated the basic raw quality of the audio. English subtitles are not available, although Cinema Cult has brought back their signature menu screen, which unfortunately lacks a chapter selection, but chapter breaks are in place.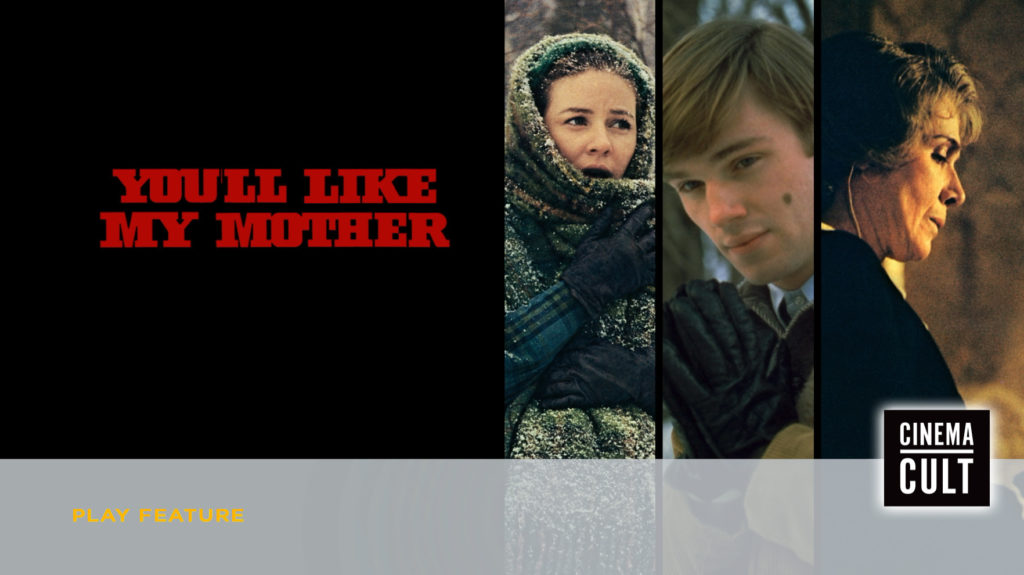 You'll Like My Mother is a classic thriller in every sense of the word, although it doesn't do much for the reputation of mothers-in-law. I really enjoyed it and while the weather is warming up, watching the film by an ambient gas-log fire made the experience all the more authentic.
YOU'LL LIKE MY MOTHER
(1972, director: Lamont Johnson)
★★★★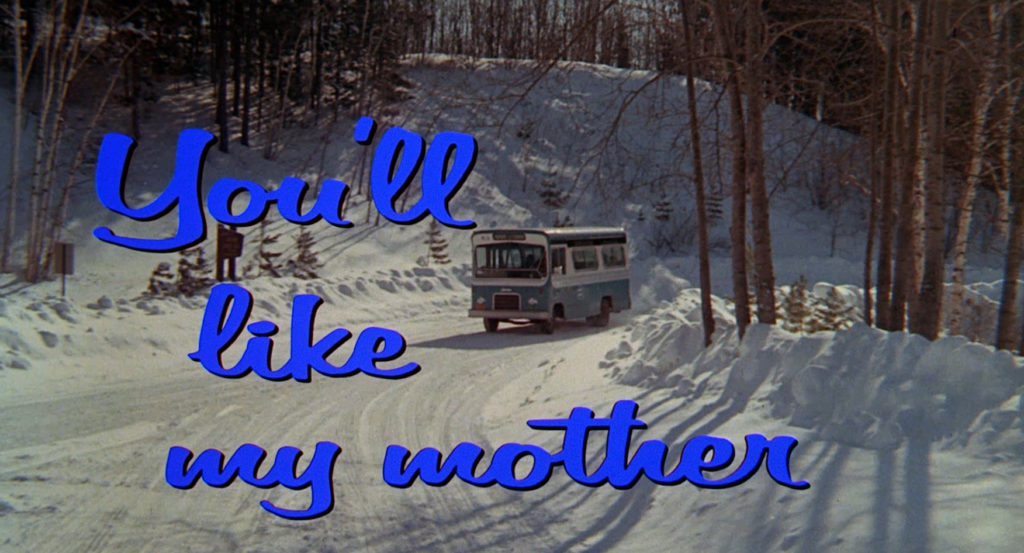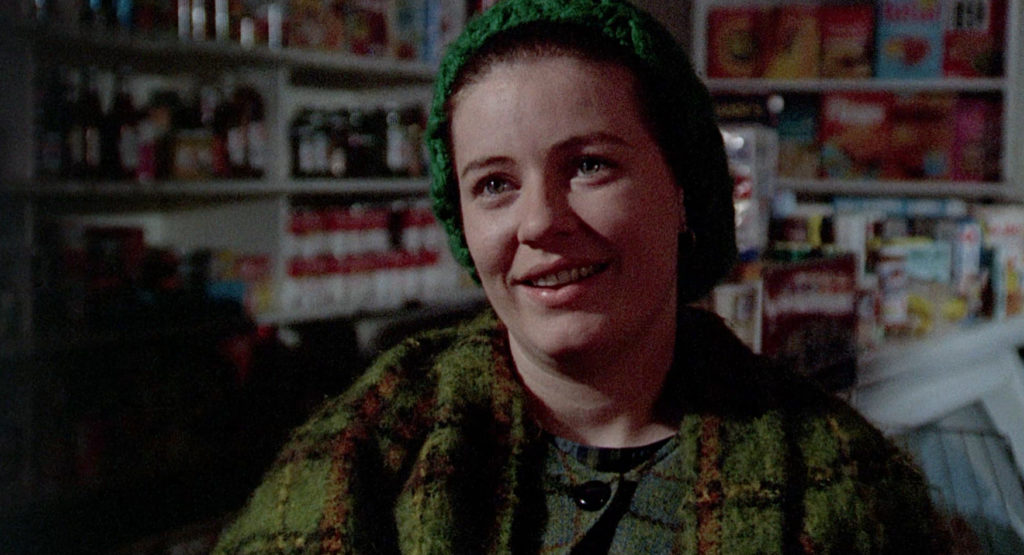 You can follow cinematic randomness on Twitter and Facebook where you'll find all my cinematic exploits. Thank you for visiting!