Making its Blu-ray debut through Via Vision Entertainment, is The Sum of Us, an Australian comedy starring Russell Crowe and Jack Thompson, about a widowed father, Harry, and his son Jeff, who are both in search of a significant other. Jeff is openly gay and has the full support of his open-minded old man, and while the two have an interesting dynamic living together, a new man in Jeff's life spurs on a desire for both men to settle down.
There's a real Neil Simon quality during the film's first act, which examines the duo's domestic life, with a lot of back and forth dialogue that's straight of The Odd Couple, but with Australian vernacular. Never will you see Jack Thompson act so flamboyant and if you were going into the film completely blind, you'd likely be swerved as to who was the gay character. Russell Crowe as Jeff is as down to earth as they come, a typical Aussie in pretty much every sense, expect he prefers men, yet he's far from a stereotype. Jeff is a very realised character, who on the surface, appears to enjoy a frivolous lifestyle, but wants to be loved and wears his heart on his sleeve after a failed relationship some years prior. Harry prides himself as being a little more sophisticated than most men his age, he's well-read, a hopeless romantic and enjoys some good banter with his son. Jeff's love interest, Greg, a swimmer and city gardener, hasn't fully come out, specifically to his conservative parents. He's the other side of coin in comparison to Jeff. He doesn't enjoy the same domestic bliss and support, but he's a very realistic portrayal of an individual still coming to terms with their sexuality. Harry and Jeff regularly break the fourth wall in light fashion for private and insightful moments; they're inclusive and while they often expressing opinions, it's never preachy. Harry delivers a very poignant monologue about the disappointment he felt when learned of his son's homosexuality, which I think really helps dispel the illusion of disappointment automatically being regarded as a negative. Performances from the cast are all exceptional and I think this might my favourite of Jack Thomson's, right next to his very vocal role in The Club. Deborah Kennedy is also a charming presence as Harry's romantic endeavour, Joyce, as the two share some genuine and lovely scenes together as love blossoms.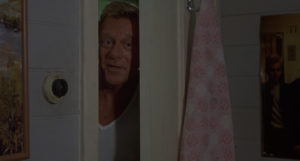 VIDEO AND AUDIO
Taking into account the previous DVD release, which was put out by Hopscotch Entertainment, this Blu-ray release is a significant upgrade which presents the film in its correct aspect ratio of 1.85:1, with a more vibrant and audible DTS-HD 2.0 track as opposed to Dolby 2.0. However, the image is underwhelming in terms of sharpness and clarity. It looks more like an HD upscale from a standard definition master, but in no way did it prevent me from enjoying the film, which is what we're here for. I regard the fact that Via Vision chose to add the film to their catalogue as a sign of respect, for it's now a genuine Aussie classic 26 years later.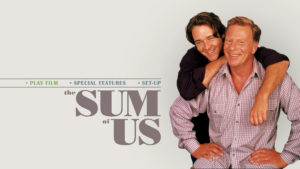 SPECIAL FEATURES
Interview with Jack Thompson
Theatrical Trailer
With only a single interview, this 'Special Edition' technically qualifies, but I'd be lying if I said I wasn't disappointed. I would have liked to have seen at least a short retrospective featurette, considering the social changes that have taken place since the film's release. Jack Thompson, however, is a bank of knowledge regarding Australian cinema and quite a progressive human being; but he does tend to drone on a bit throughout the 33-minute interview.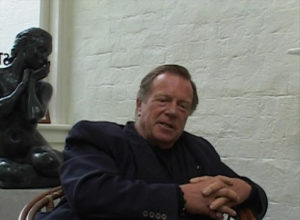 The Sum of Us was filmed in Sydney and gives off a beautiful summerly and outdoor vibe. With the city's iconic Gay and Lesbian Mardi Gras at its height in popularity and attendance, it reiterates the very accepting message of this underrated film, which is more relevant than ever over two decades later.
THE SUM OF US
(1994, director: Geoff Burton, Kevin Dowling)
★★★★
Head over to the Via Vision Entertainment Facebook page for the latest releases, giveaways, great deals and more!
direct blu-ray screen captures
You can follow cinematic randomness on Twitter and Facebook where you'll find all my cinematic exploits. Thank you for visiting!