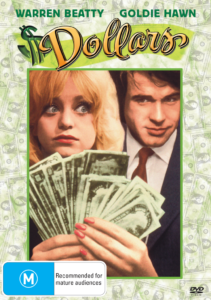 Crime capers have been popular among movie-goers for decades due to being rare instances when you can root for criminal behaviour, and still be on the side of good. Known for its gritty style and realistic style, the 1970s were a peek period for the sub-genre with too suitable entries to titles to name. However, you probably haven't heard of Dollars, or $ as it's listed on IMDb, a comedic drama in equal parts out now on DVD from Shock Entertainment. Starring Warren Beatty and Goldie Hawn, an American bank security consultant plots with a call-girl to rob three safety deposit boxes from three separate criminals in Hamburg, Germany.
Often with films of this nature, it's the act itself that proves the most satisfying for the audience, but Dollars sets up a lengthy yet rewarding wait with the time that's spent establishing our characters. Joe Collins (Beatty) is our mastermind, protagonist, and inside man in the bank who learns its ins and outs through security work. In addition, our hero is highly intelligent, charming, and respected among his client organisation. His accomplice is the kind-hearted hooker, Dawn Divine, who's 'customers' are the three criminal prospects; a Vegas mobster, a ruthless drug smuggler and a bent U.S. Army Sargent. While the film opts for a light and somewhat playful tone during its first half, the underlying seriousness of our marked crooks and the level of danger that will soon present itself isn't diminished. Ripping off people who can't turn to the police for help may seem like a stroke of genius on our heroes' part, but trouble arises when they realise they too are in the same boat, should they be found out by their targets. I'm sure you can guess how things unfold, but the dramatic shift in direction is when the film gets really exciting as we experience a prolonged chase sequence through several different environments via various mode of transport. Setting the film in Germany is a nice change of scenery with the icy climate and European architecture adding an interesting foreign element and aesthetic, although American sensibilities do take precedence in terms of story. Warren Beatty presents a peculiar quietness as Joe, a man not easily frazzled, but one who is endlessly fascinating to watch when in his element, while Goldie Hawn is frivolous and fun as she plays up the ditzy-ness of Dawn, whilst sills proving capable when the pressure is on.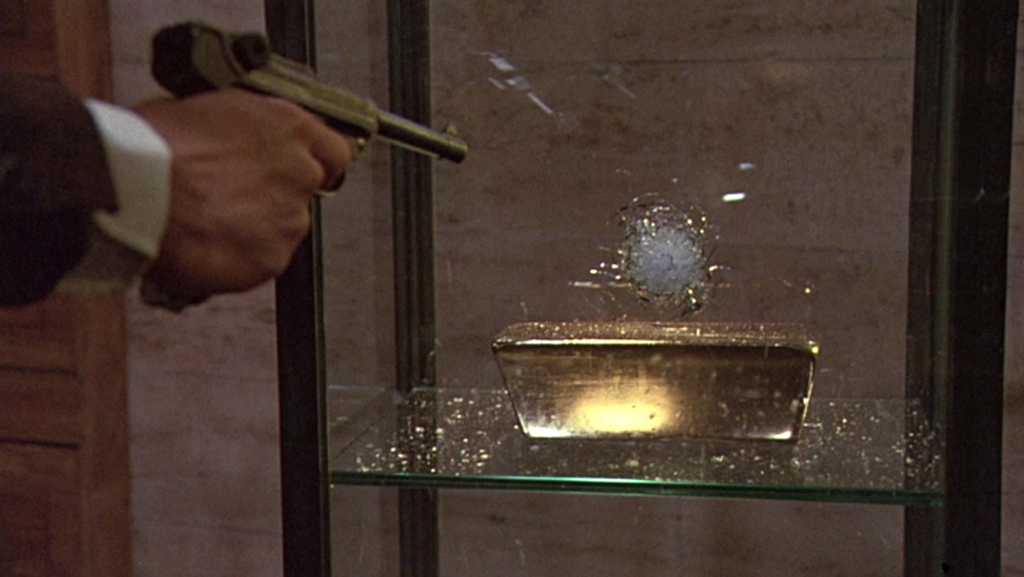 VIDEO AND AUDIO
Sourced from the Columbian Pictures SD master, Dollars was only released on DVD in 2008 and has yet to join the Blu-ray fraternity, which makes Shock Entertainment's recent DVD treatment somewhat of an exclusive title. Presented in full 16:9 widescreen and NTSC region 4, picture scrubs up nicely after some HD up-scaling, thanks largely in part to the fact that early DVDs were arguably better quality. Colours aren't the most vibrant, but then can be attributed to the German winter wonderland of Hamburg. Sound, on the other hand, has a lot of kick under AC3 Dolby Digital 5.1, rocking high volume for Little Richard's musical contribution.
Dollars does take a little time to get going but offers a well thought out plot, ample humour with solid performances and a cliché pairing of its two lead that amounts to a riveting cross-country final act.
DOLLARS  
(1971, dir: Richard Brooks)
★★★★
You can follow cinematic randomness on Twitter and Facebook where you'll find all my cinematic exploits. Thank you for visiting!