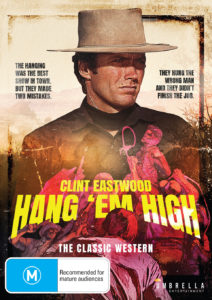 Clint Eastwood's first Hollywood western follows upon the actor's whirlwind success in Sergio Leone's "Dollars" trilogy, delivering a hard-fought story of vengeance and justice set in the Oklahoma Territory of 1889. Directed by workhorse film and television director, Ted Post, Hang 'Em High is out now on DVD from Umbrella Entertainment, in which innocent man, Jed Cooper, narrowly survives a hanging by a posse over the alleged murder of a local farmer.
Only three years before Dirty Harry in 1971, Clint Eastwood was a rising film star who commanded the screen, although Hang 'Em High still builds around its lead with a supporting cast of established names like Ben Johnson and Ed Begley, and up-and-comers like Bruce Dern and Dennis Hopper. What results is a well-directed film and epitomises all those classic qualities that made the western genre so popular for so long. Cooper's path for vengeance is swift and as satisfying as you can image, but to an extent restrained as he takes the job of deputy marshal offered to him by the unforgiving Judge Fenton (Pat Hingle). Unlike many other westerns that depict the 'wild west' in a more typical fashion, Hang 'Em High presents a society that's more civilized, diligently governed by laws in a territory eager to be legitimised by becoming a state. Fenton is the biggest advocate for the eventual next step, who believes his harsh-nature will be looked upon favourably. Whereas Cooper, who is driven by personal feelings of anguish, learns that justice it's not always an automatic death sentence to those breaking the law. Clint Eastwood is in his prime as Jed Cooper, a man of a decent disposition whose tactics are fair, but as you would expect, the odd shoot out ensues and they're fantastic. Pat Hingle is a nasty piece of work as Judge Fenton as is Ed Begley as posse ringleader Captain Wilson, the latter of who's comeuppance is very satisfying.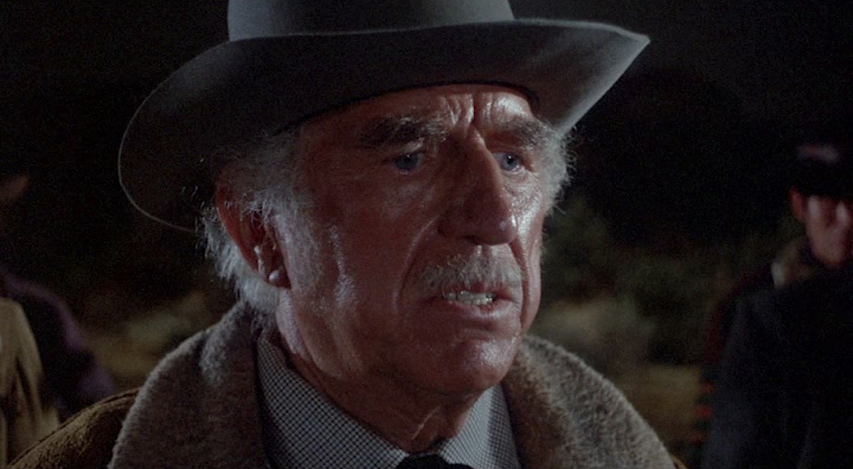 VIDEO AND AUDIO
I own an old MGM release of Hang 'Em High that I found several years ago, which doesn't look great, especially for a 1st generation DVD. However, this new edition under Umbrella Entertainment has been sourced from a HD remaster and looks considerable better, plus the upscaling from HDMI devices improves the picture even more. Presented in 1.85:1 widescreen, the region 4 NTSC formatted disc features an excellent and clear Dolby 5.1 track, which matches the improved picture over previous releases. While there's no menu screen, the cover design, elements of which have been lifted from the theatrical poster, make this DVD edition unique among others. Judging by the unusual colour scheme, I think it's a safe assumption that it's the work of Simon Sherry, although his name is not found anywhere on the sleeve.
I feel Hang 'Em High gets a little lost between the spaghetti westerns and Clint Eastwood's more popular classic High Plains Drifter, but it's worth checking out as it has something to say other just offering up the usual formula.
HANG 'EM HIGH
(1968, dir: Ted Post)
★★★★
direct dvd screen captures
You can follow cinematic randomness on Twitter and Facebook where you'll find all my cinematic exploits. Thank you for visiting!