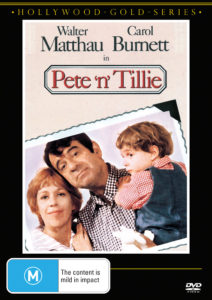 Upon the release of Shock Entertainment's monthly dealer guide, I eagerly scan the contents for film titles from the 1970s, and fortunately, the month of May brought Pete 'n' Tillie, which I had never heard of, but being a Walter Matthau superfan, I was instantly sold. Now available for the first time on DVD, this lesser-known classic charts the relationship between a miss-matched pair and their subsequent ups and downs.
Glancing at the cover, you're hit with a vibe that says comedy, drama, and likely romance; but the film is actually neither, nor is it particularly romantic as the courtship between our titular couple feels anything but warm. Pete 'n' Tillie is fundamentally about social expectations and apprehensions. People who feel compelled to take the next step based on whether or not it's necessarily for them. Tillie (Carol Burnett) is a content single woman who's set up with the wisecracking Pete (Walter Matthau) by a mutual friend and match-maker, Gertrude (Geraldine Page). While the two get along, there's a feeling they're both going through the motions, which is summed up with a line from Tillie, "The honeymoon's over. It's time to get married", ushering the viewer into the second act.
It's here where the film becomes the most enjoyable and lively with Pete 'n' Tillie living in suburban bliss with their young son, Robbie, but Pete's infidelity lingers beneath the surface and when tragedy strikes, the pair return to their previous limbo status. The film is enjoyable, largely due to its two leads, but also rather depressing in how single life is portrayed and those who live counter to what is considered normal. Rene Auberjonois plays a character who all but admits to being gay, yet expresses a willingness to marry a woman to avoid being stigmatized, and not just by homophobic individuals.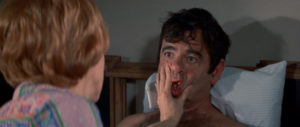 VIDEO AND AUDIO
Judging by the quality, I'd say this PAL-formatted DVD has come from a standard definition source licensed from Universal and it looks pretty good. The 2.39:1 image has a nice natural display of colour, good brightness, and reasonable sharpness, while the 2.0 Dolby track is serviceable with solid volume. No subtitles are included and the disc is region-4 locked.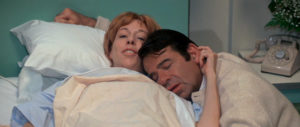 Julius J. Epstein's script is laced witty dialogue and lets Walter Matthau be Walter Matthau with his trademark quips, but not all the jokes land given the context of the story, but granted, Pete's constant joking is to mask his own insecurities. Although the film seems to be pushing Pete as a likable guy, for the most part, he's not. Carol Burnett is more defined as Tillie and carries much of the film, which is impressive considering it was the actresses' first starring role. Pete 'n' Tillie is a little dry, but does touch on some valid points about relationships and the social climate among established adults.
PETE 'N' TILLIE
(1972, director: Martin Ritt)
★★★
direct dvd screen captures
You can follow cinematic randomness on Twitter and Facebook where you'll find all my cinematic exploits. Thank you for visiting!