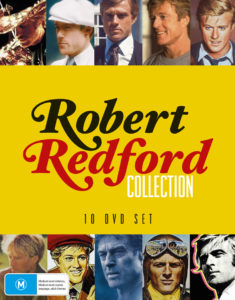 Armed with an all-American smile, actor Robert Redford has stared in some of the most iconic and genre-defining films of the 20th century and this 10-DVD collection from Shock Entertainment provides a nice retrospective of the actor's career, spanning 1966 to 2001, and is the perfect gift this Christmas. I've seen seven out the ten films in this diverse set, including The Sting, co-starring Paul Newman. It's arguably a perfect movie and one of my late grandfather's favourites. Presented with a very playful vaudevillian style, the old-timey Hollywood throwback is pure entertainment with Redford as a small-time grifter who teams up with an old pro (Paul Newman) to pull off the ultimate con. However, the Best Picture winner isn't the only crime-caper inside this box. Sneakers is very much in the same vein and feature an impressive ensemble cast, including Dan Aykroyd and River Phoenix.
Prior to superstardom, Redford's run during the mid-late 60s lends a lot to variety with the Depression-era drama, This Property is Condemned, starring Natalie Wood, followed by the big-screen adaptation of Neil Simon's Barefoot in the Park alongside Jane Fonda. Tell Them Willie Boy is Here, an obscure, but decent western, that was overshadowed by the major hit Butch Cassidy and the Sundance Kid, released the same year.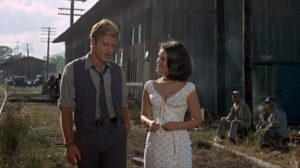 If you're a fan of classic literature, the 1974 adaptation of The Great Gatsby, looks and feels very faithful to the source material and is very grounded next to Baz Luhrmann's fever dream version from 2013. Redford reunites with Fonda in The Electric Horseman a light romantic drama about an over-the-hill rodeo star who takes off into the desert via horseback with a feisty female reporter. The Last Castle is more or less your cliché prison drama but is bolstered by Redford's screen presence, who is very restrained as a disgraced military officer but brings a lot of emotional weight to the film. James Gandolfini as the primary antagonist also gives a stand-out performance.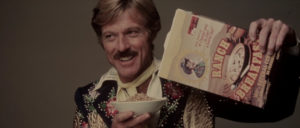 VIDEO AND AUDIO
In an effort to makes this collection affordable for the Christmas season, there have been a few technical compromises relating to the basic mechanics of DVD playback. However, picture and sound remain very consistent with some disc's boasting exceptional quality for the ageing SD format. Titles without menu screens and chapter breaks include The Great Waldo Pepper, The Electric Horseman, Tell Them Willie Boy is Here, Barefoot in the Park and The Sting; although they're all sourced from decent masters. The Great Waldo Pepper in particular looks and sounds great via HD upscaling.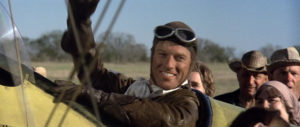 This Property is Condemned, The Last Castle, The Great Gatsby, Sneakers and Legal Eagles are all direct ports from previous DVD releases, complete with menus, chapter selections, and in some cases, bonus content. I must point out that Legal Eagles is very much a first-generation DVD, which predates the common usage of widescreen TV, so, unfortunately, we're left with a small widescreen image surrounded by some very thick black bars. None of the ten titles includes subtitles, but all are region-4 encoded.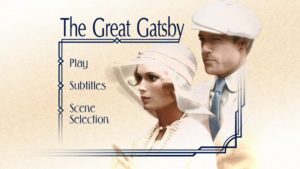 PACKAGING
You've probably noticed that Shock have a simple template for their box set design and it works. There's no denying how impressive they look and the thick card packaging provides durable housing for the 10 standard DVD cases that fit nice and snug inside. I like the colour scheme of red, black and yellow, creating a subtle 70s aesthetic, the decade during which Redford was most prominent.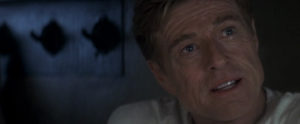 While you're probably asking, what about this title and that title? – licencing dictates what can go into these box sets, but in this case, the limited selection gathered up by Shock Entertainment really illustrates Robert Redford's appeal to audiences along with his endurance as an actor and filmmaker.
Currently priced at $79.99 on Shock's web site and $69.98 at JB Hi-Fi, you're getting a good value for money either way, and you'll have no trouble getting your hands on one, even days before Christmas.
★★★★
You can follow cinematic randomness on Twitter and Facebook where you'll find all my cinematic exploits. Thank you for visiting!