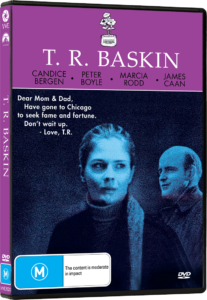 We all remember moving out from under our parent's roof and what we were like as individuals at that time. Some of us settled close by while others travel across the country to begin a new life. T.R. Baskin, the titular female lead played by Candice Bergen in this all-but-forgotten 70s classic, journeys the final frontier of independence to the "Windy City", Chicago, where the realities of urban living quickly quell her optimism.
Now officially on DVD for the first time thanks to Via Vision Entertainment, the label who also gave The Keep its debut release earlier this year, T.R. Baskin fits in well with today's style of independent life-centric dramas (Frances Ha is one that comes to mind). Armed with a sharp sense of wit, T.R. seems almost alien to her new environment, not yet customized to the social mechanics of inner-city life. Our heroine has little trouble making friends and acquaintances, although certain personalise visibly rub her the wrong way. T.R is a character whose perspective proves meaningful on a number of levels; such as finding one's place in the world or engaging in what often feels like the seemingly endless search for a kindred spirit. I remember not knowing what to do with myself when I left home, falling into a perpetual state of boredom with periods of loneliness. Life took on a sort of aimless wander, marred by an inadequate set of social skills. Candice Bergen's performance feels very sincere as T.R. as it's easy to know what she's feeling and thinking. The actress' comedic flair is impressive, which gives the film a slight quirkiness since most of the other characters seem to play it pretty straight. James Caan is laid-back as a book publisher, Larry, who connects with T.R. through a chance meeting that evolves into one of the film's warmer scenes. Meanwhile, Peter Boyle book-ends the film nicely as an out-of-town salesman looking for a brief sexual encounter which becomes something far more intimate. Much like many early 70s dramas, the raw un-glamorised approach to watching everyday life feels especially genuine in this case and while it might not always be comfortable viewing, I appreciate the candidness here. This an incredibly moving portrayal of the naivety of young adult life.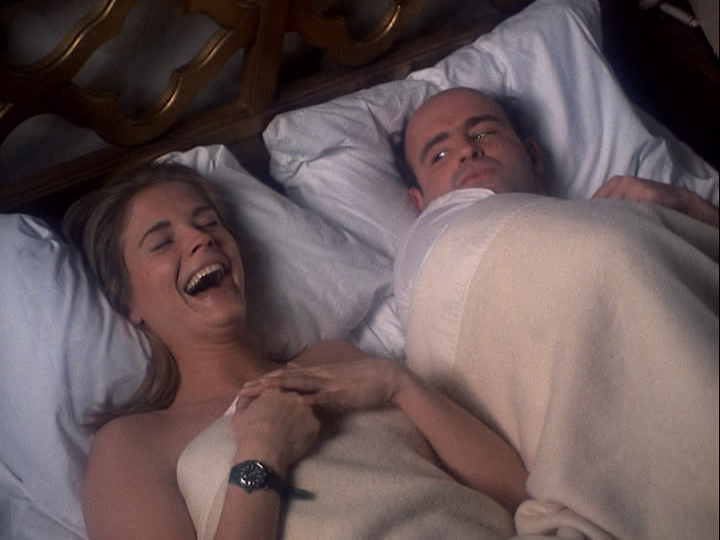 T.R. Baskin is the godmother of all those people Greta Gerwig played and all those films Noah Baumbach made… – nagoya, Letterboxed
VIDEO AND AUDIO
It's surprising that T.R. Baskin was never released on DVD earlier considering Paramount's history of putting out just about anything from their back catalogue, especially during the format's early days. I couldn't find much in the way of technical details from when the film was in theatres, but I think it's safe to assume that it was shot in 1.33:1 (4:3) as presented on this NTSC formatted DVD. The image is not what you would usually expect from an SD transfer, but it's not horrible by any means, just a little fuzzy and scratchy with pale colours which actually suites the picture's cinema vérité style. Sound is a basic Mono mix but has good volume, and again feels appropriate for how the film was shot. Unfortunately, there are no subtitles included. Despite these shortcomings, Via Vision has packaged the film nicely with art lifted from the theatrical poster in addition to a nice assortment of images on the rear cover; and the disc even has a simple menu screen that matches the aesthetic.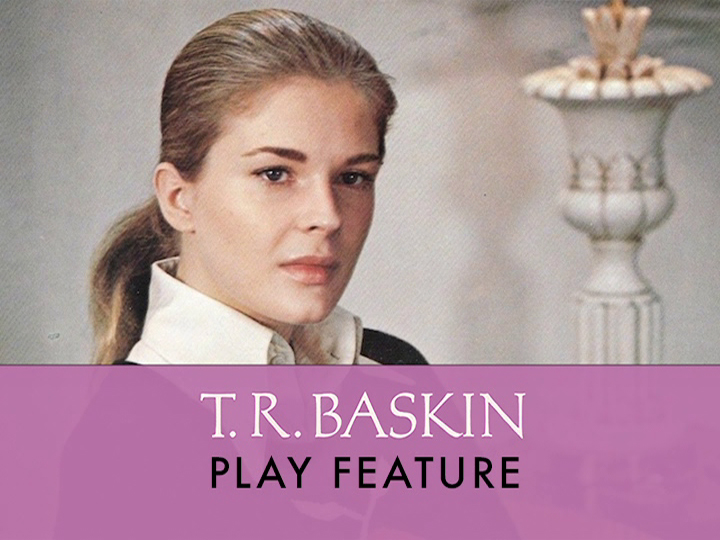 If you ever felt like an outsider, or perhaps still do, T.R. Baskin will help ease the burden and may even point you in the right direction towards what you seek. I hope this DVD release doesn't go unnoticed, but the low viewer stats on IMDb and Letterboxed aren't exactly encouraging. Nevertheless, if you pride yourself on seeking out hidden gems, then I strongly suggest making the purchase.
T.R. BASKIN    
(1971, director: Herbert Ross)
★★★★½
Head over to the Via Vision Entertainment Facebook page for the latest releases, giveaways, great deals and more!
direct dvd screen captures
You can follow cinematic randomness on Twitter and Facebook where you'll find all my cinematic exploits. Thank you for visiting!