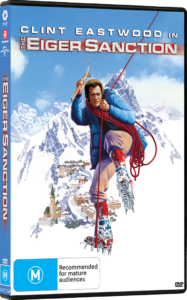 Clint Eastwood is an actor whose career of over sixty years has spaned a number of very distinct eras within the screen icon's extensive filmography. During the 60s he captivated audiences as the 'man with no name' in Sergio Leone's Dollars Trilogy; and spent the much of the 90s and early 2000s playing flawed over-the-hill, but redeemable heroes. However, the prime years for Eastwood were the 1970s, during his most provocative reign as a Hollywood leading man. He throws caution to the wind in The Eiger Sanction, a unique hybrid action-thriller out now on DVD from Via Vision Entertainment, which has the star playing an art professor who doubles as a professional assassin coerced out of retirement for one last 'sanction'.
I've seen the majority of Clint Eastwood's seventies classics, including those he directed, so I'm very familiar with his style, which often dances a fine line between casual and deadly serious. The Eiger Sanction, however, serves as a vehicle for Eastwood to try his hand as a James Bond-type of adventure or his idea of what it should be. Coming in at over 2 hours long, the film is broken up nicely into three sizable portions that are very easy for the viewer to digest. We're first introduced to our lead, Jonathan Hemlock, a sophisticated man of all seasons teaching college art who is summoned to the HQ of a shadowy government agency, C2. Under the red hue of dimed light, we meet the company's director, Dragon, a comical albino ex-Nazi, who offers Hemlock the chance to avenge the death of an old friend. Soon after, our hero takes a brief trip to Zurich where he carries out the first of two final sanctions. He travels to a climbing school and retreat in Arizona run by an old buddy, Ben Bowman (George Kennedy). It's here in this middle act where a chilled-vibe takes over as Hemlock gets himself in shape for the film's mile-high climax while taking in the stunning desert sights and hot climate. Danger is never far behind as an old enemy antagonises our protagonist at almost every turn, but the confrontation reaches a satisfying conclusion. For our final chapter, we travel to Switzerland where Hemlock must climb the north face of Eiger Mountain with three suspicious fellow climbers, one of whom may or may not be his intended target. While the execution may be a little unorthodox, climbing sequences are suspenseful an uncomfortably real, with Eastwood performing many of his own stunts, not just in Switzerland, but throughout the whole film. Cinematography is breathtaking and the on-location shooting adds a lot to the film's production value. Eastwood is his usual self but clearly exercised a lot more creative freedom with this big-screen adventure. My only complaint is that the film is laced with derogatory terms and remarks often made by Hemlock, who makes light of a subject that should not be joked about under any circumstances. While you could argue this lack of political correctness is a product of its time, I think it mostly stems from a rather ignorant sense of humour that Eastwood once had.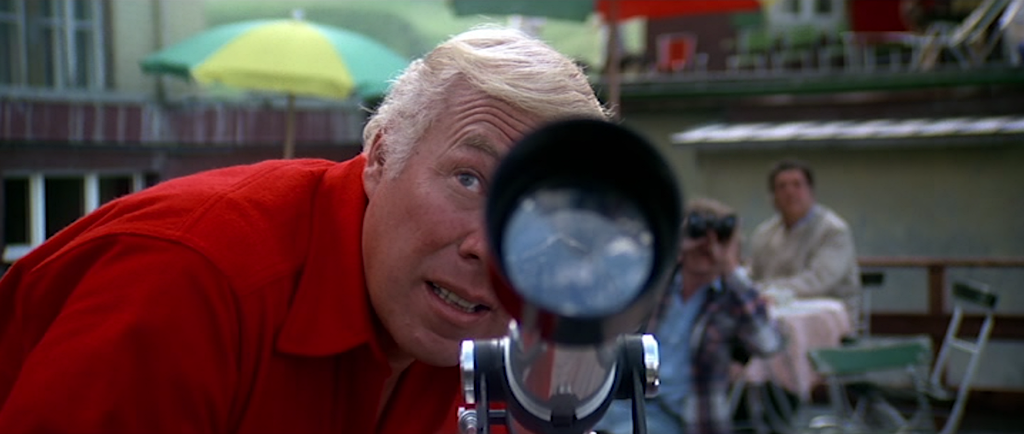 VIDEO AND AUDIO
Presented from a newly-restored master, this region 4 NTSC DVD pushes the boundaries of standard definition, appearing beautifully crisp and vibrant from start to finish. Daylight scenes, specifically those filmed in Arizona's Zion National Park and Utah's Monument Valley looks especially bright and bring out a stunning array of natural colours from the plant life and impressive rock formations. Subtitles are available for the Hard of Hearing, while aspect ratio is 2.35:1 (16:9) widescreen, slightly differing from the film's original 2.39:1 presentation, not that you'll notice. I'm not sure why Via Vison doesn't print the sound specifications on the insert, but according to their web site, the disc features a Dolby Digital 2.0 Mono track, which comes through perfectly clear and in solid volume.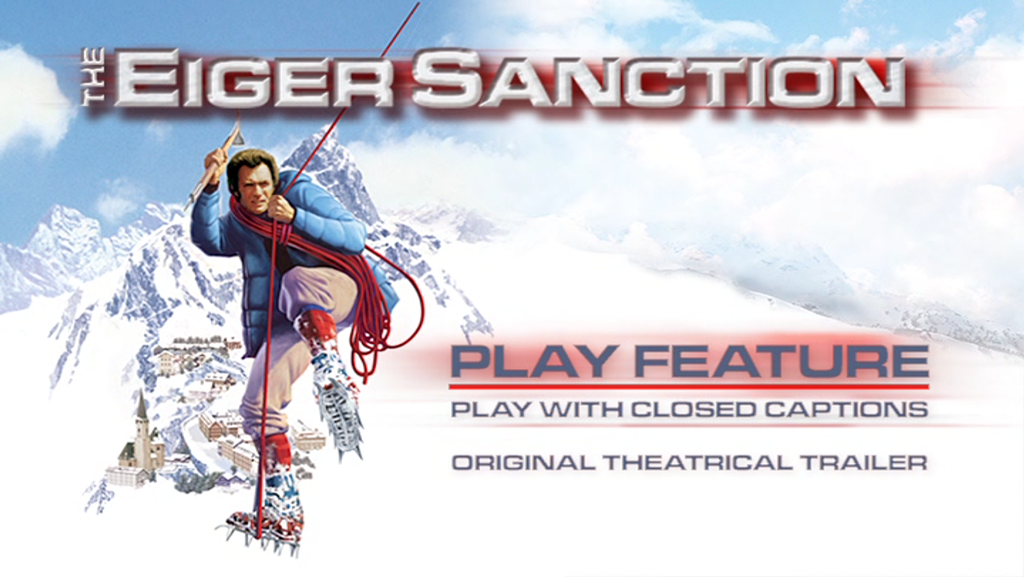 SPECIAL FEATURES
Original Theatrical Trailer
Unlike the accompanying release of Play Misty for Me, there's a noticeable lack of bonus content on this disc, which is a shame considering the film's international flare. Nevertheless, the original theatrical trailer is a nice little bonus to whet your appetite before pressing play. Cover-art features the same adventurous image that has fronted most previous editions, although I hope one day someone bothers to fix the very odd positioning of Eastwood's head.
The Eiger Sanction subverted my expectations. It's still very much classic Clint Eastwood in terms of his persona, but different from the norm regarding the occasional tonal shift, the espionage narrative and exotic locations. I think the technical aspect is by far the most impressive element, paving the way for films like Renny Harlin and Sylvester Stallone's action epic, Cliffhanger.
THE EIGER SANCTION
(1975, dir: Clint Eastwood)
★★★★
Head over to the Via Vision Entertainment Facebook page for the latest releases, giveaways, great deals and more!
You can follow cinematic randomness on Twitter and Facebook where you'll find all my cinematic exploits. Thank you for visiting!