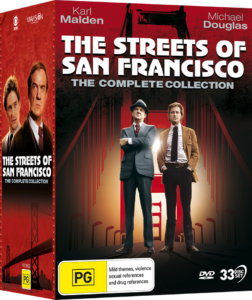 We're in a new golden age of TV, the mechanics of which have changed significantly, especially if you subscribe to streaming services; a digital land that's free of commercial breaks and having to suffer the torture of waiting a whole seven days for the next episode. However, the perks of this platform are mostly limited to more recent programs, which is why you should never dismiss a humble DVD box set like The Streets of San Francisco: The Complete Collection, out now in a 33-disc set from Via Vision Entertainment.
Produced by Quinn Martin, this classic crime series stars Karl Malden and Michael Douglas as homicide Inspectors Mike Stone and Steve Keller respectively, who solve case after case in the Golden City. The former is a grizzled twenty-year veteran of 'The Force', while the latter is a book-smart and very capable newcomer. I've never attempted to review a DVD release of this size before, so I'm going to limit my thoughts to the show's first season; the quality, vibe and style of which very much encompassed the entire series. I began appropriately with the pilot TV-movie, Poor, Poor Ophelia, which opens with the body of a young woman washed ashore, presumably drowned, resulting in a murder case for Mike and Steve. Guests stars include Tom Bosley, Kim Darby and Robert Wagner, the prime suspect, which is a stark coincidence considering the fate of Wagner's wife, Natalie Wood. It's a really solid mystery and quite dark in tone compared to the series itself, and while the final act almost becomes a gothic Hammer film, Poor, Poor Ophelia is a great introduction to our lead inspectors, who have a great dynamic despite the age gap. Moving into the show, it was joy right off the bat with several landmark episodes that explore a multitude of topics, each with a moral and a story. One in particular, Act of Duty (Episode 15), reflects the lapsed attitude towards women in the police force, which begins with a female officer being killed by a serial rapist. Brenda Vaccaro guest stars as rookie cop Sherry Reese, who disregards Stone's order to try and find the perpetrator in question. It's not an overtly sexist episode, but it does expose views of inequality and hypocrisy shared among more senior members, who are mostly male. While some episodes are more cut and dry than others, some begin in very ominous fashion then shift tonally for a family-friendly audience, such as The House on Hyde Street (Episode 21), which plays out like a horror movie during the early scenes. Guest stars are plentiful throughout, although since so many years have gone by, you probably won't recognise around 90% of the names, but the season final Legion of the Lost (Episode 26) guest stars Leslie Nielsen and Dean Stockwell, in a sad but gripping mystery surrounding the deaths of three homeless men.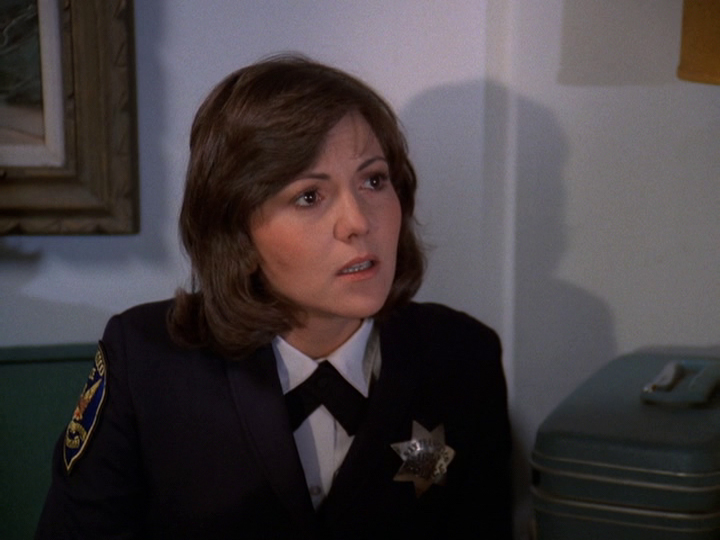 VIDEO AND AUDIO
Sourced from the North American (Region 1) release under CBS DVD, this is the first time the complete series has been released on disc in Australia, whereas previously only the first two seasons were available. Quality is exceptional for a show that doesn't quite get the same level of attention like Colombo and The Rockford Files, with the picture in NTSC format and 1.33:1 (4:3) aspect ratio. It's amazing how well classic TV shows age when they're shot on film and The Streets of San Francisco has a nicely cinematic quality, which can now be enjoyed to its fullest thanks to big-screen TVs. English subtitles are available for every episode, while Spanish subtitles are limited to Seasons 1-2. Sound comes through in Mono 2.0, which has a nice retro quality and good volume, despite the occasional brief moment of distorted dialogue.
The Reunion TV Movie – Back to The Streets of San Francisco
Pilot Presentation Vintage Featurette (Part 1, Disc 1)
Army Archerd Interview (Part 1, Disc 1)
With a box set of this considerable size, one would naturally expect some bonus content and thankfully there is in the form of two made-for-TV movies, which nicely bookends the series. Army Archerd's interview allows us to hear from stars Karl Malden and Michael Douglas, in costume and onset, but not in character.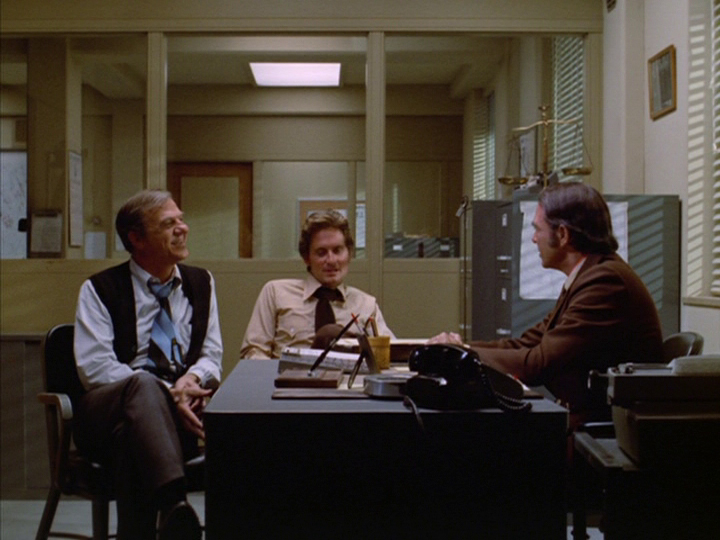 Structurally, The Streets of San Francisco is divided into four acts and an epilogue; a subtle throwback to older police dramas, and it's an approach that keeps the show moving at a steady pace. Karl Malden and Michael Douglas are a terrific duo as Mike and Steve, whose mutual diligence and dedication to the job amount to two very likeable and admirable characters. Mike's vigour and enthusiasm perfectly matches Steve's youthfulness and charisma, and between the two of them, their banter feels natural, if not a little awkward at times. Shot on location, the production value of The Streets of San Francisco is needless to say, highly authentic, showcasing many of the city's landmarks, beautiful architecture, and frighteningly steep roads. As a television show of yesteryear, it's a binge-watcher's paradise, but if I may, an episode per night is the perfect way to go.
THE STREETS OF SAN FRANCISCO
(1972-1977, creator: Edward Hume)
★★★★
Head over to the Via Vision Entertainment Facebook page for the latest releases, giveaways, great deals and more!
direct dvd screen captures
You can follow cinematic randomness on Twitter and Facebook where you'll find all my cinematic exploits. Thank you for visiting!