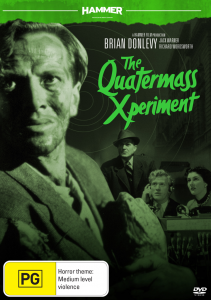 Usually when we think of Hammer Horror, images of Christophe Lee as Dracula or Peter Cushing as Doctor Frankenstein spring to mind; characters who were originally popularised on screen during 1930s by Universal. If you've ever wondered where it all began for the iconic film stable, Hammer's first significant experiment in horror came from an adaptation of the BBC television serial The Quatermass Xperiment.
Following a spacecraft's dramatic return to earth, designed by the renowned Professor Quatermass, its sole occupant Victor Carroon has been infected by something other-worldly and begins rapidly mutating into an alien organism. Having spent the past three years exploring Hammer's back catalogue of classics, this appropriately marks my first official review, although I'll be keeping it brief as not to spoil the film for any new potential viewers out there. Despite being over sixty-years-old, the lure of mystery this sophisticated feature is able to maintain is impressive. Opening with a brilliantly photographed night sequence, an ominous tone is quickly establishing and the stage is set as civilians and baffled authority figures hurry about under the looming presence of an enormous, but very typical look spacecraft. Much of the movie from this point focuses our characters trying to discover what occurred during its mission while the condition of our surviving astronaut worsens. Victor undergoes a rather horrific and slow transformation from the invading alien organism, with traits that put it somewhere between The Thing from Another World and The Blob. Richard Wordsworth's tortured performance makes it easy for the viewer to feel his agony and helpless, as opposed to Brian Donlevy as Prof. Bernard Quatermass, who is very un-compassionate, caring more about his scientific endeavours. He is in some ways an unintentional villain of sorts, which helps a great deal in keeping the film interesting.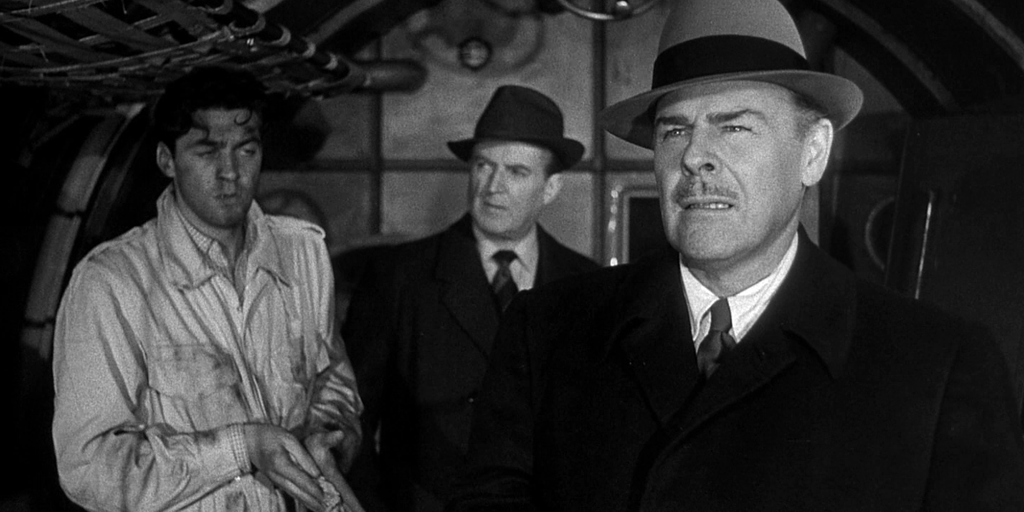 I thoroughly enjoyed The Quatermass Xperiment via humble ol' DVD under Shock Entertainment's numerous releases of Hammer Horror classics. Unfortunately, I could not locate the Blu-ray 'Double Play' release, including its own DVD copy and bonus content. Nevertheless, cover design is very fitting with a pronounced green ambiance and picture quality is exceptionally sharp for the aging format.
While arguably more sci-fi than horror, The Quatermass Xperiment was undeniably a turning point for Hammer, who proved they could be a formidable rival to Hollywood genre cinema without the more generous budgets. With Halloween less than a week away, now's the time break out those timeless classics.
THE QUATERMASS XPERIMENT
(1955, dir: Val Guest)
★★★★
You can follow cinematic randomness on Twitter and Facebook where you'll find all my cinematic exploits. Thank you for visiting!