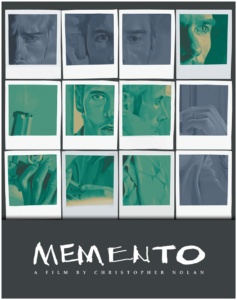 For many years, Christopher Nolan's Memento held a firm position among the Top 10 of IMDb's Top 250 Movies but has since been pushed down the ranks in favour of the director's later works like The Dark Kight, Inception, Interstellar, and most recently, Oppenheimer. That's not to say the passing of time has influenced the film's standing among fans, and thanks to 101 Films in the UK, the non-linear mystery/thriller is enjoying a resurgence among physical media collectors with a Limited-Edition Blu-ray, released earlier this week.
With a name right out of a 1940s noir Leonard Shelby, a former insurance investigator, is unable to form new memories after sustaining a head injury while fending off the man, or men, who murdered his wife. Despite his rare condition, Shelby attempts to find justice.
There's an old TV show called Longstreet that starred James Franciscus as a blind insurance investigator. He solved mysteries with his seeing-eye dog, his lovely female assistant and occasionally, Brue Lee. I'm not joking. Memento, however, is far more grounded and is a very sophisticated way of showing how past trauma can leave us stuck in a specific, negative moment, unable to move forward. The film's unconventional narrative structure allows the viewer to experience some of Shelby's confusion and complete lack of context for the people and strange situations he encounters. I've always been quite intimated by the premise of Memento, as it does suggest that some mental athletics may be required, which is why I avoided watching the movie for so long. Thankfully, the mystery is more intriguing than confusing, but you will need to pay close attention and hone those armchair detective skills to best understand its many complexities.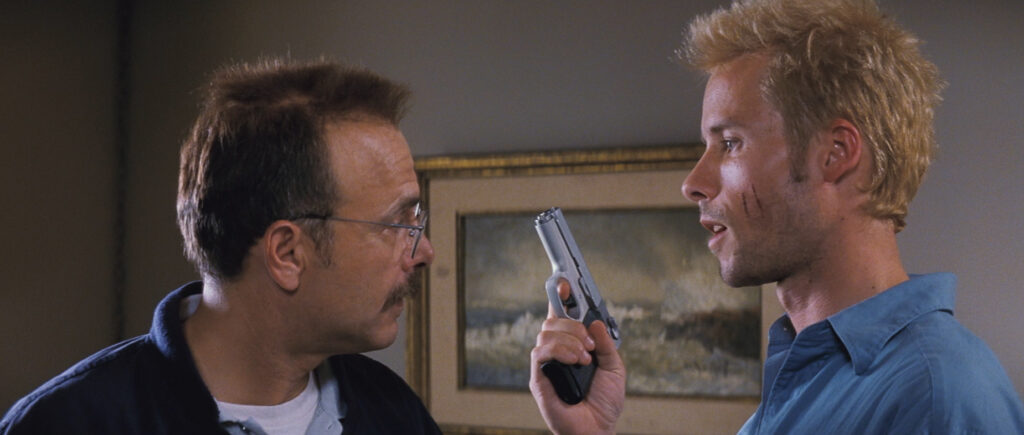 Guy Pearce is a chaotic mess as our protagonist; his borderline emaciated body is tattooed with clues pertaining to his beloved's murder. With nothing but his past, he still very much exists, but if his mind resets every 15 or so minutes, who is he? Shelby's plight is not only depressing but difficult to contemplate. I don't know how Jonathan Nolan managed to craft such a cerebral script, but Pearce contributes enormously to its translation to the screen, as he plays the character as a kind of neutral presence, but there are moments when darkness creeps in, suggesting that his instinct may be the biggest clue of them all.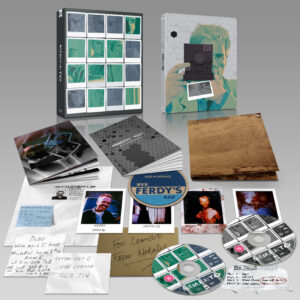 SPECIAL FEATURES
Remember – Actor Carrie-Anne Moss on Memento
Keepsake – Director Christopher Nolan on Memento
Memento Mori – Writer Jonathan Nolan on Memento
Memories – Producer Emma Thomas on Memento
A Leap into the Unknown – Producer Aaron Ryder on Memento
Musical Memories – Composer David Julyan on Memento
Commentary with film critics James Mottram and Sean Hogan
Archive Extras
Memento chronological cut
Remembering Memento
Anatomy of a Scene
IFC Interview with Christopher Nolan
Director's commentary
As with their release of Nolan's first film, Following, 101 delivers several in-depth and concise interviews with most of Memento's major players. While he's spoken about the movie several times before, including in many of Disc 2's archival extras, it's interesting to hear Christopher Nolan's most recent reflections on his sophomore effort. If anyone's ever had any confusion over what exactly a producer does, Aaron Ryder helps give viewers a good idea in his revealing, and often amusing interview about "falling" into the business and how it led him to his work on Memento.
Despite running 35 minutes, Jonathan Nolan's interview is never boring as his infectious enthusiasm for the film and the role he played in its inception makes the featurette go by like a breeze. Similarly, actress Carrie-Anne Moss reflects positively on her Memento experiences and gives an actor's insight on how she approached the script and narrative which differs from those who worked in front of the camera. – by Hannah Lynch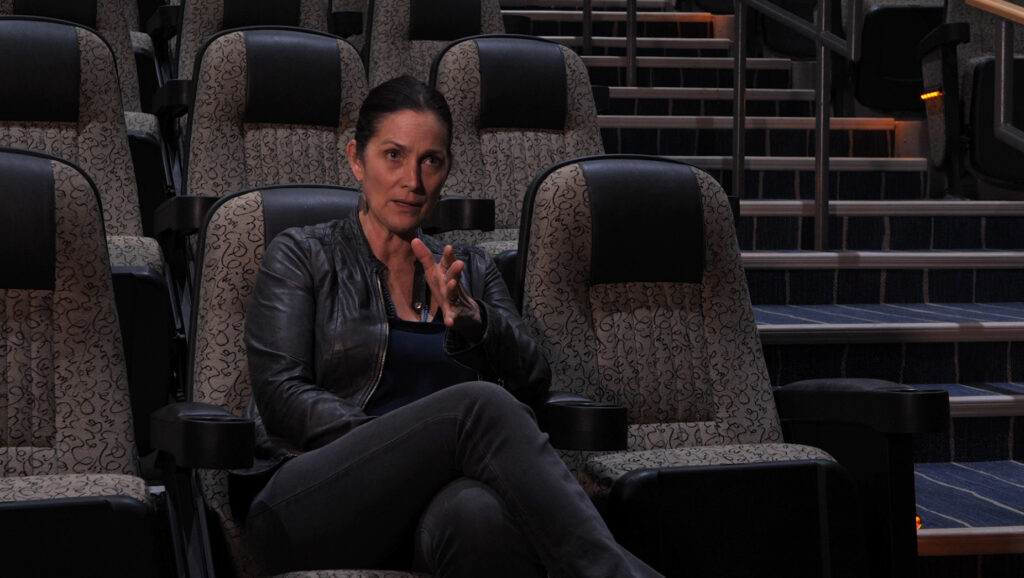 VIDEO AND AUDIO
101 hasn't divulged much information about this 1080p presentation, but the 2.39:1 image does hold its own against many 4K titles released this year. Nolan's films tend to have a certain level of visual clarity about them along with a somewhat signature colour pallet, and it's noticeable as far back as Memento. There's a subtle warmness to the film, with skin tones especially, and the slight washed-out quality suits the film's motif of the infallibility of memory. There are two optional audio tracks, DTS HD 5.1 Surround and 2.0 Stereo Track, both of which carry a lot of weight, but as dialogue is the key to following along, I recommend 2.0 for first-time viewers. English subtitles are available.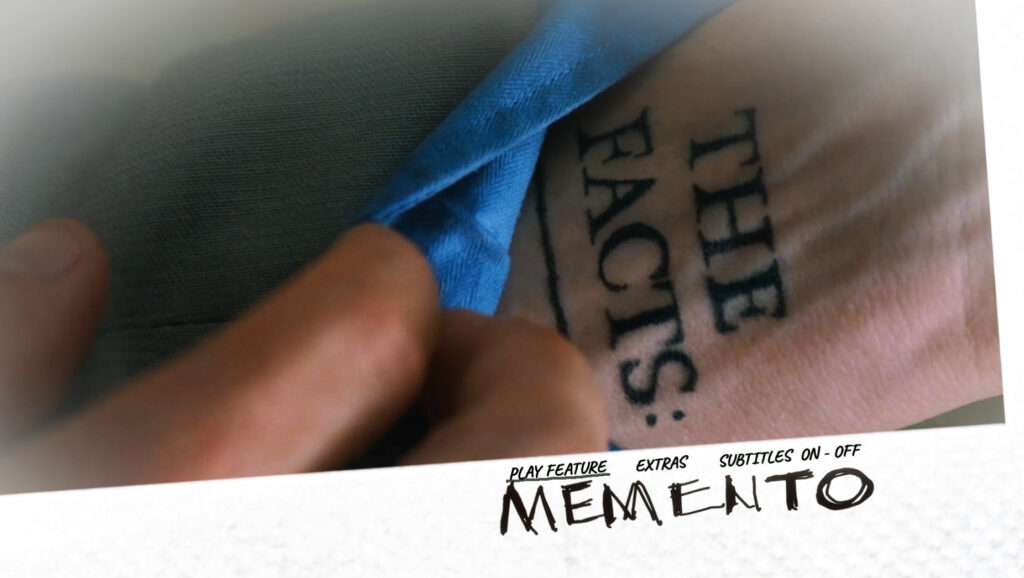 101 Films have truly outdone themselves with this limited-edition release of Memento. Where else would you be able to get a polaroid of Joey Pants? If you're planning to splurge on this fine set, place it on your shelf next to This Gun for Hire or Double Indemnity or even the hilarious Bill Murray vehicle, The Man Who Knew Too Little.
MEMENTO    
(2000, director: Christopher Nolan)
★★★★★
direct blu-ray screen captures
You can follow cinematic randomness on Twitter and Facebook where you'll find all my cinematic exploits. Thank you for visiting!