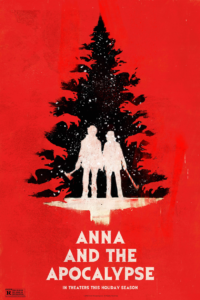 Will the 'zombie apocalypse' ever become passé? I suppose it has to a degree, depending on the type of fans you speak to, but more often than not, it remains a recipe for a successful film venture. Nevertheless, new release feature Anna and the Apocalypse covers its bases with a Christmas setting while throwing in triumphant musical numbers, all the to the tune of an undead outbreak. Our titular Anna is at the end of her final year in high school with plans to travel Australia before entering University, much to her father's dismay. However, all is derailed when the dead begin to rise in the sleepy town of Little Haven.
Currently showing in selected theatres across Australia through Icon Film Distribution, the hybrid feature has been dubbed as Shaun of the Dead meets La La Land. However, while this relentless genre mash is a balanced mix of music and yuletide fear, it doesn't quite hit those notes of transcendent movie magic. As a horror film it plays to the usual beats and is generally entertaining, mostly due to the young cast of characters who consist of common stereotypes. Carnage is plentiful and the effects are impressive, which often opt for practical elements. Although, I must admit that upon hearing the first break into song, I felt like Alec Guinness in those final moments of Bridge on the River Kwai, when he uttered those immortal last words, "What have I done?". Despite the short-lived moment of regret, I was soon able to get into the groove as the lyrical styling proved very sharp and creative.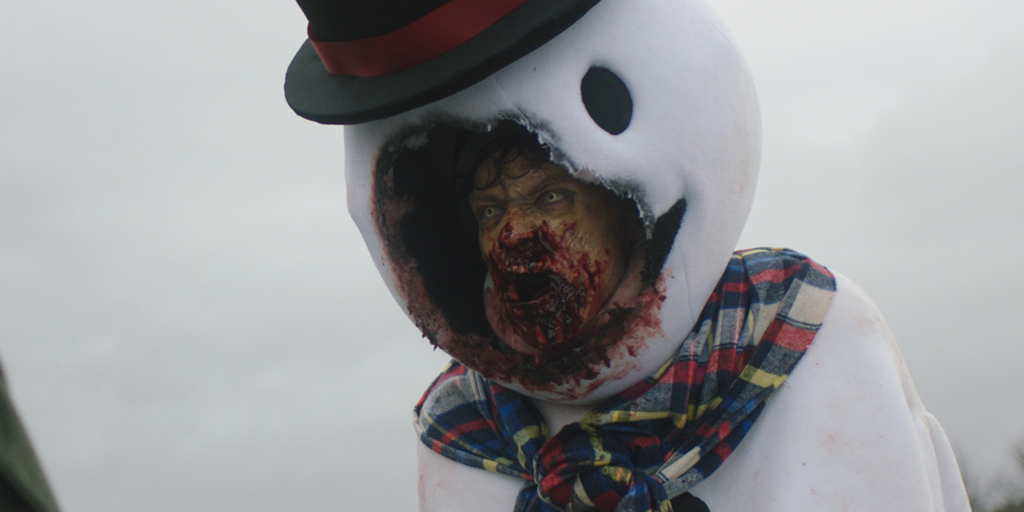 In these times of female empowerment, Ella Hunt packs a punch as the titular Anna, a capable lead with admirable traits and a feisty personality. I wouldn't say Anna and the Apocalypse break any new ground, but strives to establish its own unique flavour and since it 'tis the season' I do recommend seeking out your nearest screening.
ANNA AND THE APOCALYPSE
(2017, dir: John McPhail)
★★★½
Anna and the Apocalypse is showing at the following theatres:
Newtown (Dendy) – NSW
Dendy Camberra (Dendy) – ACT
Blactown Drive-In (Event) Special ONE-OFF Screening, December 17th – NSW
Randwick Ritz (Inda) – NSW
Mt Vic Flick (Inda) – NSW
Portsode (Dendy) – QLD
Coorparoo (Dendy) – QLD
Cinema Nonva (Nova) – VIC
Classic Elsternwick (Champ) – VIC
Belgrave Cameo (Champ) – VIC
Lido (Champ) – VIC
Sun Paics Yarraville (Sun) – VIC
Rooftop Movies (Inda) Special ONE-OFF Screening, December 18th – WA
Luna Leederville (PALC) – WA
You can follow cinematic randomness on Twitter and Facebook where you'll find all my cinematic exploits. Thank you for visiting!