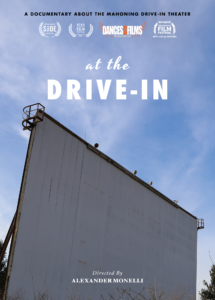 I was first introduced to the Mahoning Drive-In Theatre via an extensive Blu-ray edition of I Drink Your Blood, which included a featurette highlighting a 35mm screening of the LSD oriented cult classic. While the momentous occasion took place some time ago, the collective enthusiasm for the retro brand of film projection was almost instantly infectious. Now there's a documentary feature all about the outdoor movie-house titled At the Drive-In, now available on DVD, iTunes and Amazon Prime Video. With the industry now almost entirely digital, the Mahoning, located in rural Pennsylvania fights for its very survival. Long-time owner Jeff Mattox and his dedicated team of volunteer employees are unable to make the conversion to digital, so they aim for a viable medium in which both formats can co-exist.
At the Drive-In might just be the most moving tale about the love for movie magic I've ever seen. Director Alexander Monelli doesn't opt for a stylish approach to tell this humble story, he's simply there at the sacred sight to candidly film the day-to-day goings on and it's nothing short of captivating. At times there is a sombre cloud that hovers over the aging landmark, which opened in the late 1940s and the prospect of closure is often uncomfortably near. However, the Mahoning's enduring spirit is fuelled by the film fanatics that frequent it; if only just to be around like-minded individuals, echoing a strong sense of community. Our cast of volunteer employees, including one fellow who drives over 6 hours each way to offer his services, have never taken a paycheque. They're the unsung heroes of drive-in theatre, who are not only highly resourceful, but the perfect advocates on what makes watching a movie on film so special, reiterating why folks come from near and far for the experience. Jeff Mattox, the tireless owner and veteran projectionist is a proud patriarchal figure, despite having no children of his own. His anecdotes convey the innocence of a simpler time and the fact he remains so undeterred in the face of rapid and daunting change is inspiring.
SPECIALS FEATURES (DVD)
Over 17 minutes of deleted scenes
Cast Commentary #1: Featuring Director Alexander Monelli, Mahoning Drive-in owners Jeff Mattox, Matt McClanahan, Virgil Cardamone and cast.
Cast Commentary #2: Featuring Director Alexander Monelli, Mahoning Drive-in owner Jeff Mattox and cast.
Director Commentary #3: Featuring Director Alexander Monelli and special guest Robert Humanick
Q&A from a screening at the Alamo Drafthouse in Yonkers, NY (30 mins)
Original Theatrical Trailer
I watched At the Drive-In via a digital screener from MVD Entertainment, shout-out to Clint Weiler for hooking me up with a link, so I can't comment on the bonus content listed above. Although, given how much the film left me wanting more, I'm literally drooling as I write this. I do feeling it's important to note that the disc is region free, so playback is boundless and rightfully so.
I implore you to watch At the Drive-In, even if your interest in film is minimal or even if you've never set in foot in a drive-in theatre (shamefully raises hand). Its universal qualities are more than likely to move all who do.
AT THE DRIVE
(2017, dir: Alexander Monelli)
★★★★½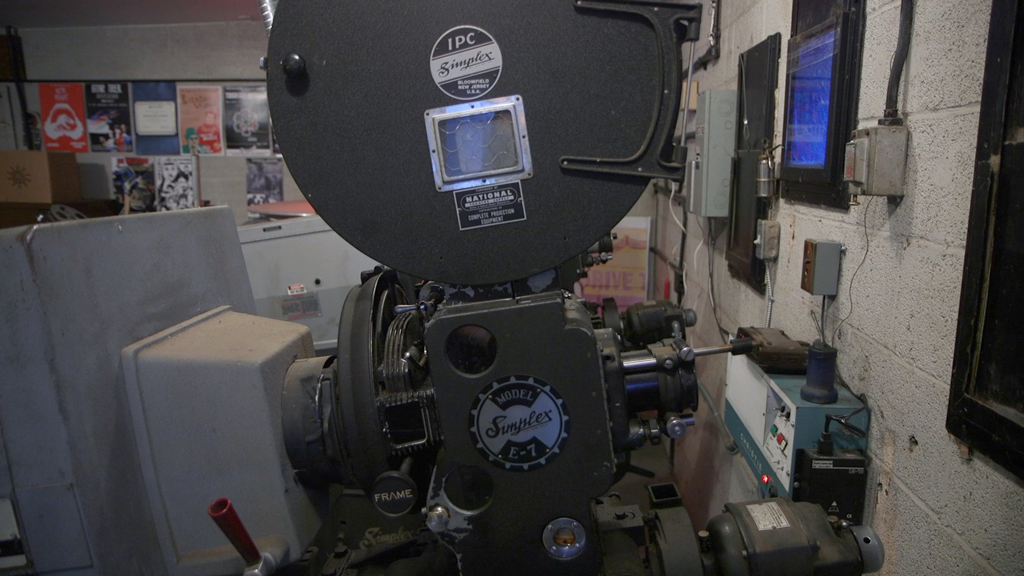 images courtesy of MVD Entertainment Group
"AT THE DRIVE-IN" teaser trailer from Alexander Monelli on Vimeo.
You can follow cinematic randomness on Twitter and Facebook where you'll find all my cinematic exploits. Thank you for visiting!