I recall fondly the numerous times my grandparents would tell me their plans for New Year's Eve with much excitement. No, it wasn't wild partying in the modest streets of Churchill or attending the fireworks in Melbourne; just a quiet evening in their living room watching their favourite comedy sketch Dinner for One, which has been broadcast annually on the Special Broadcasting Service (SBS) in Australia since 1989 and has been a staple of late December viewing in many countries around the world.
Originally titled Der 90. Geburtstag (The 90th Birthday), the 18 minutes short was first aired on German television station Norddeutscher Rundfunk in July of 1963, recorded in its original English language. Featuring British comedians Freddie Frinton and May Warden, the single-take routine involves elderly butler James, who must performance several acts of role-play as the honoured guests of his employer Miss Sophie, an upper-class woman of considerable age who has outlived all her dear friends.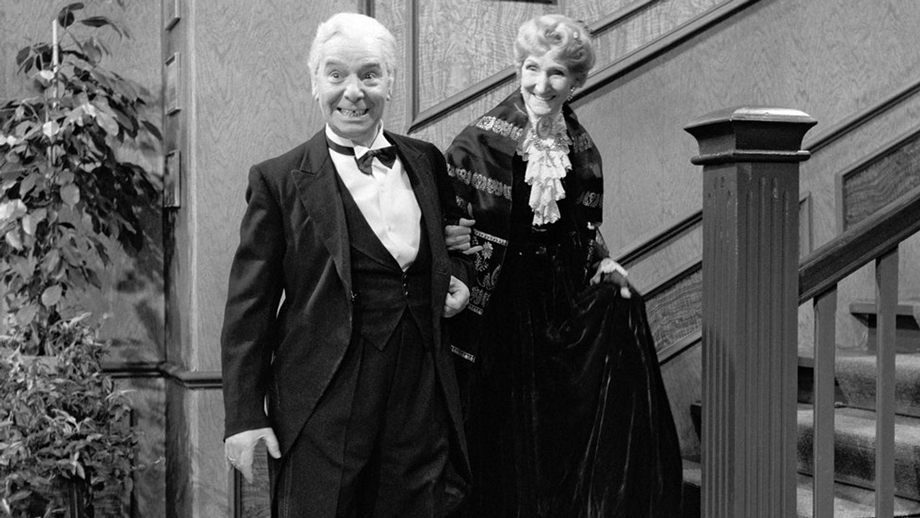 Having seen the advertisements on SBS regularly as the year drew to an end, curiosity and convincing from Oma and Opa that was depriving myself of comedy perfection, lead me to watch Dinner for One back in the early 2000s finally. In all honesty, it's actually pretty funny, and despite the style being of a certain generation, there's an endearing quality which I can't help but admire. Frinton is flawless as the increasingly intoxicated James, particularly hilarious for those who have witnessed drunken antics and behaviours from relatives. By the time you're reading this piece, the yearly tradition will have already aired on SBS, cementing it even more as the most frequently repeated program in television history.
DINNER FOR ONE
(1963, dir: Heinz Dunkhase, Franco Marazzi)
★★★★
You can follow cinematic randomness on Twitter and Facebook where you'll find all my cinematic exploits. Thank you for visiting!