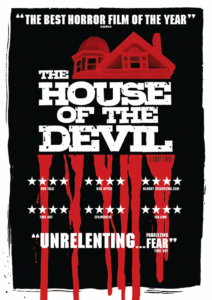 The sad thing about watching a great horror movie is knowing that you're not going to see anything as good for a long time. That's how I felt while watching Ti West's 'The House of the Devil'. Even into the following day, I sat in my study wishing I hadn't seen it so I could have the pleasure of enjoying it all over again. Unfortunately what is seen cannot be unseen, so the least I can do is to entice others to watch.
In this sub-genre throwback, the desperate need for some quick cash to secure an apartment leads a college student to take a strange babysitting job out of town on the night of a rare lunar eclipse. The film's aesthetics took its hold on me within the first few minutes. I was amazed by what I was seeing. It's a stunning homage to horror cinema of the '70s and early '80s. Most notably through the simplistic style of cinematography, in which the audience can detect visual references to classics such as, 'The Exorcist' and 'Halloween'. The level of authenticity is also a sight to behold; from the fashion all the way down to 'Coke' cups and one very robust Sony Walkman, worn by our protagonist. While little things like that are fun to spot, they do in some instances present a number of anachronisms. However, there is no reference to any set date, allowing the piece to act as an emulation of the previously mentioned decades. Criticism from horror fans as been levelled at the film's pacing, which suffice to say is slow. Although I personally found this to be remarkably effective as the tension slowly mounts to the point where every sound twisted the knot that had quickly formed in my stomach. Performances from the limited cast are believable and all-around quite good. The film's star, Joceline Donahue very much suites the part, bearing an uncanny resemblance to Margot Kidder in Brian De Palma's 1973 thriller, 'Sisters'. Also worth mentioning is veteran character actor Tom Noonan, who brilliantly balances on the line between pleasant and creepy.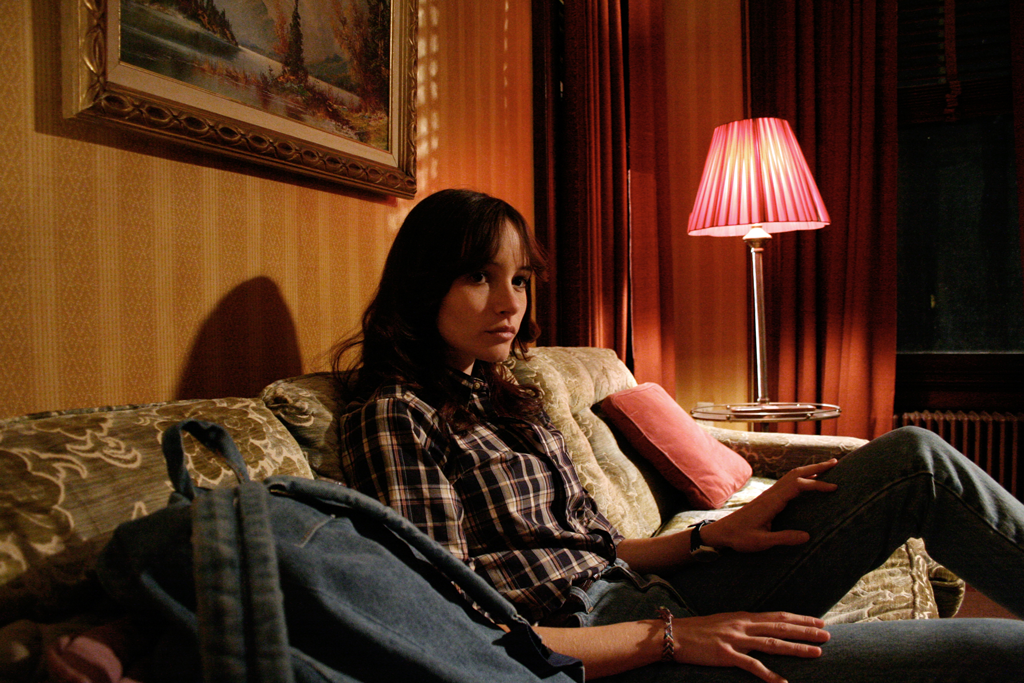 If you're after something scary to watch this October, I highly recommend 'The House of the Devil'. It's currently available on Netflix U.S. or if you're feeling nostalgic and have money to burn, there's very cool and rare release of the film on VHS.
THE HOUSE OF THE DEVIL
(2009, dir: Ti West)
★★★★
You can follow cinematic randomness on Twitter and Facebook where you'll find all my cinematic exploits. Thank-you!